There is such silence around endometriosis, even within families. That is what happened in my life: Every member of my extended family was used to seeing my mother suffer from this illness, month after month. She was never diagnosed, even though I had several physicians in my family and she is a nurse and had her master's in public health. She never thought that she might have endometriosis; she just thought that pain was her lot in life.
Therefore, when she had the "birds and the bees" discussion with me, how she presented it to me was that painful periods were a fait accompli. She told me that some girls have this kind of pain, and some girls don't, and you just have to try to have your periods affect as little of your life as possible. I think I tried to be more accepting of my unusual and extreme menstrual pain because of what she told me, and I suffered more than I needed to.
Most people think of endometriosis as this vague, distant thing, but the truth is that it probably affects many more people than are diagnosed. It's just that nobody talks about it, and many people don't get a diagnosis up to a decade, on average, after suffering.
Our policies on health care, and specifically on women's reproductive health, are penny-wise and pound-foolish.
I think the biggest thing is that people don't really understand what endometriosis is, how prevalent it is or how much long-term damage it does to a woman over the course of her life — including, but not limited to, being one of the top three causes of female infertility. And they don't understand that this illness has a negative impact on your mental health, because your hormones are affected and it is a disease that affects your sexual organs — which affects your personal relationships and your relationship with your own body.
The last thing that people don't know is that it can be treated.
Oral contraception or hormone therapy is one of the most common ways to treat endometriosis, especially at first, but we at the Endometriosis Foundation of America feel that the gold standard for treatment is laparoscopic excision surgery. If you are fortunate enough to catch the illness early in the adolescent years or early 20s, then it can often be an outpatient procedure. It's certainly much easier to do surgery on a woman whose endometriosis has not gone unchecked for years or decades and has had a chance to accumulate.
I'm a big believer that prevention is always better than cure, so it's important to get an early, proper diagnosis. But we also need to make sure that more women can afford the surgery through health insurance, and our policy on health care.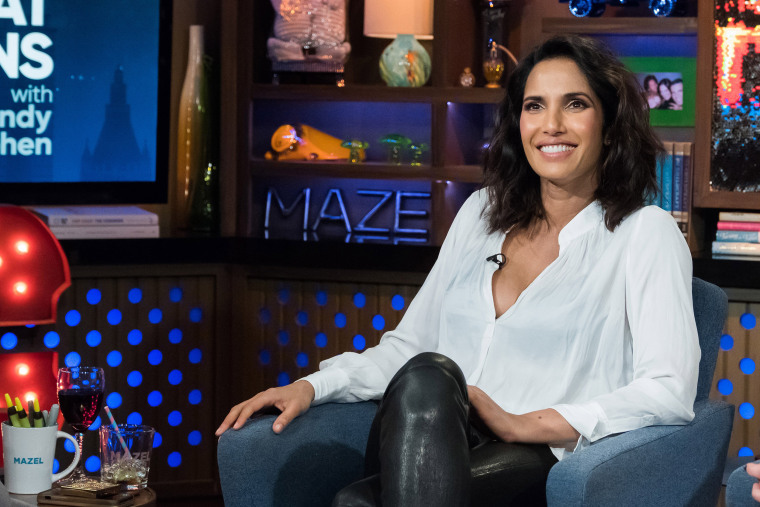 If you are somebody with endometriosis, but you don't have insurance, where are you supposed to go? An average doctor's visit, just for a checkup, now costs anywhere from $250 to $700 depending on what state you live in, what neighborhood, the quality and experience of the doctor. And, if you break a bone, your insurance will cover it, but if a specialist says, "Well, you have endometriosis and we need to go in there and explore," your insurance may or may not cover it until you wind up with a hemorrhage in the emergency room — which by then would have caused so much more damage.
And then there are the women who are pushed into hysterectomies. It's a conversation that each woman has to have with her doctor, and I know that there are extreme cases that require hysterectomy, as was the case with some friends of mine whose experiences with endometriosis has been so fraught and extreme. But if we did have early diagnosis, if we did have better education, if we did cover the gold standard surgery, then many millions of women would not have to have their ovaries removed, their fallopian tubes removed and their uteruses removed.
Our policies on health care, and specifically on women's reproductive health, are penny-wise and pound-foolish, even leaving aside the huge emotional and personal costs to half the population of this country. Even if you're a heartless person, there is a bottom line economic issue at which it is also worth looking. Endometriosis costs our economy $22 billion a year in lost wages, lost productivity, in emergency care and in ongoing care.
Every single human being on the face of the earth comes from the womb, so how a society treats a woman's womb tells you a lot about how much a society values itself.
This is also why efforts to restrict access to oral contraceptives is a big pet peeve of mine. For many, many millions of women, contraception is not the main reason that they take the pill; conditions like endometriosis are. And yet, you're not always covering these women with insurance so that they can go to a normal doctor, the administration is trying to roll back the requirement that birth control be included in every insurance plan, and Republicans are trying to take funding away from Planned Parenthood. (This is why I am very vocal and supportive, both with my platform and with my monetary donations of Planned Parenthood.)
Everybody should have the option to be a parent, and that option should not be taken away from a woman because she can't afford the proper medical care or because our society is so ill-informed that she can't find the right doctors to treat her. This is not just a woman's issue; it's a family issue. Every single human being on the face of the earth comes from the womb, so how a society treats a woman's womb tells you a lot about how much a society values itself.
As told to THINK editor Megan Carpentier, edited and condensed for clarity.
Padma Lakshmi is the co-founder of the Endometriosis Foundation of America and an ACLU ambassador. She is also the host of "Top Chef" and an award-winning, New York Times best-selling author of several books on food.