Hollywood is unraveling and, after this year, the entertainment industry will be a very different space, for better or for worse. Post-Weinstein, it feels like there are concerted and mostly sincere efforts being made to transform the industry into a more inclusive and safe space.
But black female-centric stories are still being brushed under the rug and swept into the corners, and the recent Golden Globe nominations announcement — which shocked many cinephiles, industry leaders and critics by failing to recognize either "Girls Trip" or the film's breakout star, Tiffany Haddish — are evidence that Hollywood isn't ready to be an inclusive space.
The 2017 film year started off optimistically enough: Barry Jenkins' stunning coming-of-age drama "Moonlight," with LGBTQ lack men at the center, won Best Picture at the Academy Awards. And yet despite its success and acclaim, the botched awards ceremony during which the wrong movie was announced and belatedly corrected, didn't quite give Jenkins or screenwriter Tarell Alvin McCraney the celebratory moment that they deserved.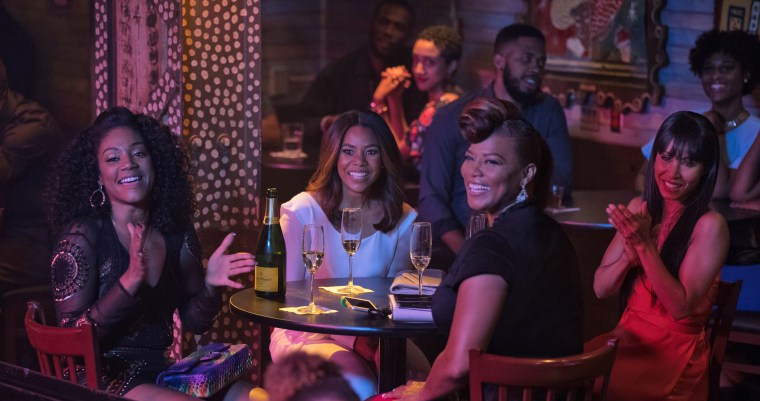 Still, when Universal's "Girls Trip" came roaring into theaters this summer, it delighted everyone in its wake — especially, but not exclusively, the black women who saw themselves and their lives reflected in the main characters. With a screenplay written by Tracy Oliver and "Blackish"creator Kenya Barris, the film starred industry titans Jada Pinkett Smith, Regina Hall and Queen Latifah along with Haddish as four college besties who take an epic girls vacation to the ESSENCE Festival in New Orleans.
Uproariously funny and daring, Hall, Latifah and Pinkett Smith were magnificent, but the film truly served as a platform for Haddish to shine as Dina, the wild child friend who lived life on the edge. In a time in which the United States seems to be suffocating under archaic ideals and oppressive policies, Haddish's Dina — an unapologetic black woman — was the very definition of a #carefreeblackgirl. Dina, who was simultaneously utterly outlandish and totally relatable, gave audiences the permission to laugh and smile despite everything occurring outside of movie theaters.
And Haddish's off-screen glee and exuberance dazzled everyone from Ellen DeGeneres to Jimmy Kimmel in the wake of the film's success.
The movie itself was a massive hit both critically and at the box office, grossing over $100 million, in addition to producing one of the standout comedic performances of the year. So it's insulting that neither "Girls Trip" nor Haddish received any acknowledgment or recognition from the Golden Globes. (Haddish has, however, been asked to present at the ceremony.) And, according to Pinkett Smith, The Hollywood Foreign Press, which awards the Golden Globes, couldn't even be bothered to host a screening of 'Girls Trip.'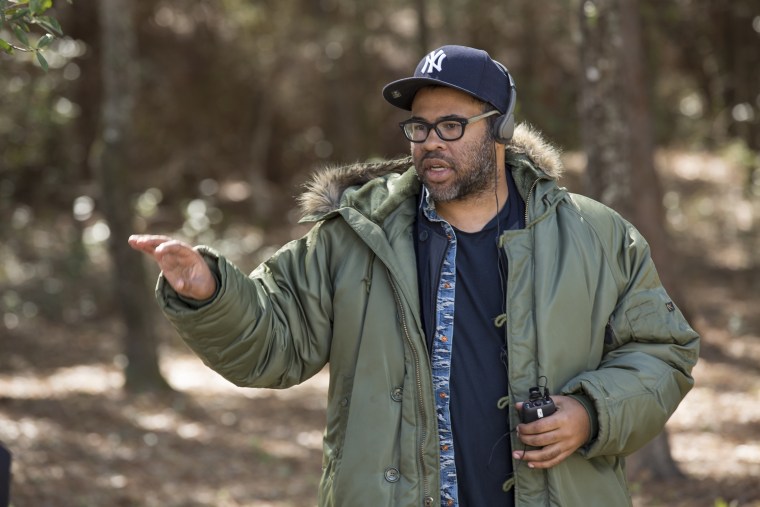 The fact that the organization also snubbed directors Jordan Peele and Dee Rees for their acclaimed works "Get Out" and "Mudbound,"respectively,the complete shut-out ofthe widely-acclaimed movie "The Big Sick" and the lack of a nomination for Tracee Ellis Ross for her role on "Blackish" after deeming her good enough to win last year suggests that, despite all of the discussion about change, Hollywood is unwilling to shift and yield with the times.
This has all occurred after the #OscarsSoWhite conversation (which started as a hashtag in 2015) was pushed to the forefront of social media and popular culture in 2016, when no people of color were nominated for any major Academy Awards in a year that gave us "Beasts of No Nation," "Creed" and "Straight Outta Compton." Hollywood, it seemed, had decided that people of color were invisible and that their stories were unworthy. As upsetting as it was, it was also very much business as usual; few minorities in the entertainment industry were surprised by the subs.
After some of the biggest sexual assault and harassment scandals in Hollywood were exposed this year, industry titans like Harvey Weinstein, James Toback, Brett Ratner, Kevin Spacey and Bryan Singer are dropping like flies. With the #MeToo movement — started by Tarana Burke 10 years ago, promoted by actor Alyssa Milano post-Weinstein and used millions of times since — reshaping Hollywood, it would seem like this is the time to acknowledge woman-centric and minority-driven stories.
So what happened?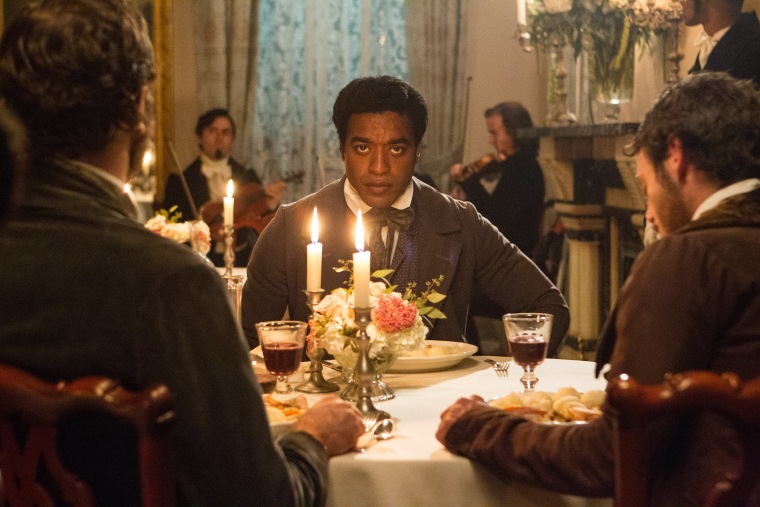 Historically black-cast films and black actors are only acknowledged as "worthy" with awards if suffering (or slavery) stands at the center. "12 Years A Slave" in 2013, Hattie McDaniel 's role in the 1939 classic "Gone With the Wind" and 1989's "Glory" starring Denzel Washington are just a few that come to mind.Neither "Girl's Trip" or "Get Out" are set during the antebellum South — the former is a celebration of black womanhood and friendship, and the latter portrays a black hero not just saving himself, but killing his white, would-be oppressors. Neither is a narrative generally feted in Hollywood.
Taking all of this into consideration, the snubs of Haddish, "Girls Trip" and other fantastic and diverse films from this year are almost unsurprising. After all, prestigious awards ceremonies are still relics of old Hollywood. One thing that the lack of awards-season recognition does demonstrate is that people of color, and especially women of color, shouldn't stake their ultimate worth on an industry that is simultaneously progressive and beholden to the era of the old boys' clubs. There is too much work to be done, and too many stories to be told.
The remarkable thing that Haddish and "Girls Trip" did this year was show that black women that their stories — which involve joy, empowerment and sisterhood are worth putting on the big screen. Among other factors, "Girls Trip" arguably helpedpave the way for 2018, which will give us Ryan Coogler's "Black Panther," Ava DuVernay's "A Wrinkle In Time", Lena Waithe's "The Chi," a second season of Donald Glover's "Atlanta," Mara Brock Akil's "Black Lighting" and many other shows and films where people of color and black women in particular will continue to soar. The Hollywood awards shows might not recognize those works, but audiences will be able to recognize themselves in these stories, and reward them accordingly.
Aramide A. Tinubu is a film critic and entertainment writer who has been published in EBONY, JET, ESSENCE, Bustle, The Daily Mail, IndieWire and Blavity, and writes at her blog, Chocolate Girl in the City.