The sheer volume of gun-related deaths in this country is not normal: Over 3,000 people in the United States have already died from gun violence in 2018. As a result of what seems like an endless stream of mass shootings, and in the absence of any meaningful action by elected officials, Americans have had to simply adapt to this reality — with chilling impacts on their lives.
Coming attractions at movie theaters now include warnings to report suspicious activity. Houses of worship have armed guards. Opaque backpacks, not firearms, are banned in schools. We're sending Kevlar-shielded children off to learn, and seriously talking about arming their teachers. Law enforcement officers, forced to operate under the assumption that anyone could be armed and dangerous, deploy lethal force at the slightest provocation regardless of how unfounded their fears of an actual threat are — and communities of color again pay a disproportionate price.
The depth to which gun violence has pervaded the everyday lives of Americans is shocking and unacceptable. And when the right to live free from violence, discrimination and fear is superseded by others' sense of entitlement to own a practically unlimited array of deadly weapons, something is fundamentally wrong.
Gun violence in the United States is a human rights crisis.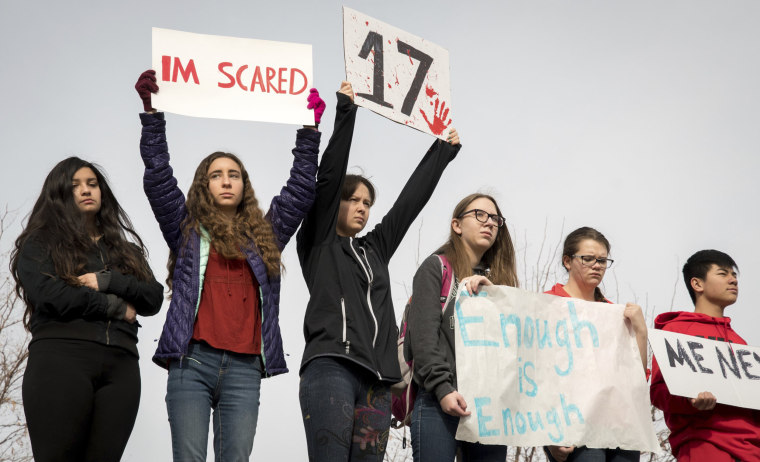 Human rights are, by definition, those fundamental freedoms inherent to every person in the world. They include the freedom to move about freely, to obtain an education, to worship as one chooses and to generally participate in society without fear. When people are prevented from following these pursuits on a wide scale, and the government does nothing to stop it, that constitutes a human rights crisis.
Meanwhile, Congress offers thoughts and prayers but no significant reform to the nation's gun laws, despite the mass shooting in Parkland, Florida that left 17 people dead. And while President Trump appeared to embrace common sense reforms like universal background checks in a recent bipartisan meeting with lawmakers, his subsequent remarks endorsing arming teachers and placing more guns in schools make his commitment to saving lives and pushing back against the NRA questionable.
But it is not a political choice to reduce gun violence; it is a legal obligation under international law. From a human rights perspective, the path forward is clear: The United States needs to enact a range of measures at the federal, state and local level to stem the tide of gun violence.
No one should ever fear that their children might not make it home from school or from seeing a movie or going to the park.
This includes — at the outset — repealing laws that discourages research into gun violence to better inform policy development and to approach the issue from a public health and safety perspective. Limiting funding and thus research into gun violence, knowing that nearly 39,000 individuals in the U.S. died as a result of firearms in 2016, is inexcusable.
Also inexcusable is the fact that only nine states and the District of Columbia require background checks for all types of gun sales and transfers, not just licensed dealers. There is no reason why this common-sense policy shouldn't be the law in every state.
It is also common sense to bar the sale of military-style semiautomatic rifles with high-capacity magazines, commonly called "assault rifles." While some take issue with that classification, whatever we call them, they are designed to rip bodies apart quickly in combat and present too much of a risk to public safety to be sold to the public.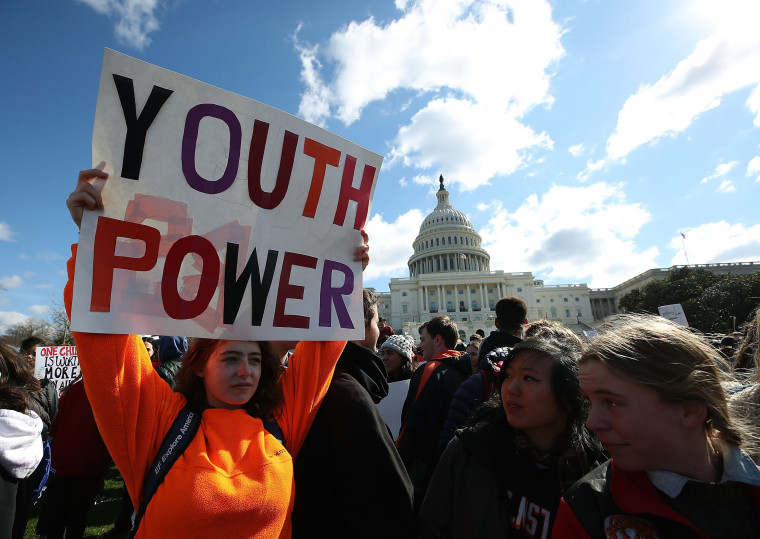 Another thing Congress can do is to pass the Youth Promise Act to address the disproportionate impact of gun violence on communities of color and to fund violence intervention programs.
These are just a few of the steps that Congress can take immediately to show that it's serious about turning this tide of gun violence. The moment is now. No one should ever fear that their children might not make it home from school or from seeing a movie or going to the park. While government inaction on reform continues, nearly 100 people a day die at the barrel of a gun.
The U.S. government is failing in its duty to protect people's human rights. It must stop.
Margaret Huang is the executive director of Amnesty International USA.