In an era where tracking cold cases and exonerating the wrongly convicted has become bankable content, interest in the Atlanta child murders — where over two dozen people, mostly black boys, were kidnapped and murdered between July 1979 to May 1981 — has received a sudden surge in interest. Two years ago, the "Atlanta Monster" podcast from host Payne Lindsey and his producing partner Donald Albright received widespread coverage. Just last year, Investigation Discovery aired "The Atlanta Child Murders," a three-part docuseries produced by Will Packer of "Girls Trip" fame. And Netflix's popular "Mindhunter" series even incorporated the murders into its second season.
Unlike the other documentaries and investigations, this series cuts much closer to the bone.
Now, HBO has entered the conversation with its five-part docuseries "Atlanta's Missing and Murdered: The Lost Children." Unlike the other documentaries and investigations, this series cuts much closer to the bone. And its willingness to center the American demons of race and class from the onset is the difference.
The series, which premiered on April 5 and aired its finale on Sunday, seamlessly mixed present-day and archival footage to illustrate the powerful hold the murders' still have on one of the South's most prominent cities. Atlanta's current mayor, Keisha Lance Bottoms — who publicly reopened the investigation last year, some 40 years later — herself grew up knowing that fear.
And there are mothers still living today who have no idea who truly murdered their children. "I don't think it's right for all these kids to be killed in this city and nobody was concerned about it," says Catherine Leach in the very first episode. "We loved our children and it really hurts." The body of Leach's 13-year-old son Curtis Walker was pulled from a river in 1981.
A multitude of Atlantans, mostly longtime transplants, offer biting commentary on the city's bargain with the devil, sacrificing poor African Americans to forge its present-day perception as a real-life "Wakanda." Top black leadership during the murders, including the charismatic Mayor Maynard Jackson, did not shield the city from the curse of the two Americas — where a black life is simply more expendable than a white one. That is particularly evident in episodes two and three, which expose the ineptness of law enforcement. Still largely white at the time, the police department included official Ku Klux Klan members among its ranks. And the documentary shows what happened as a result of Jackson's efforts to diversify law enforcement, good and bad.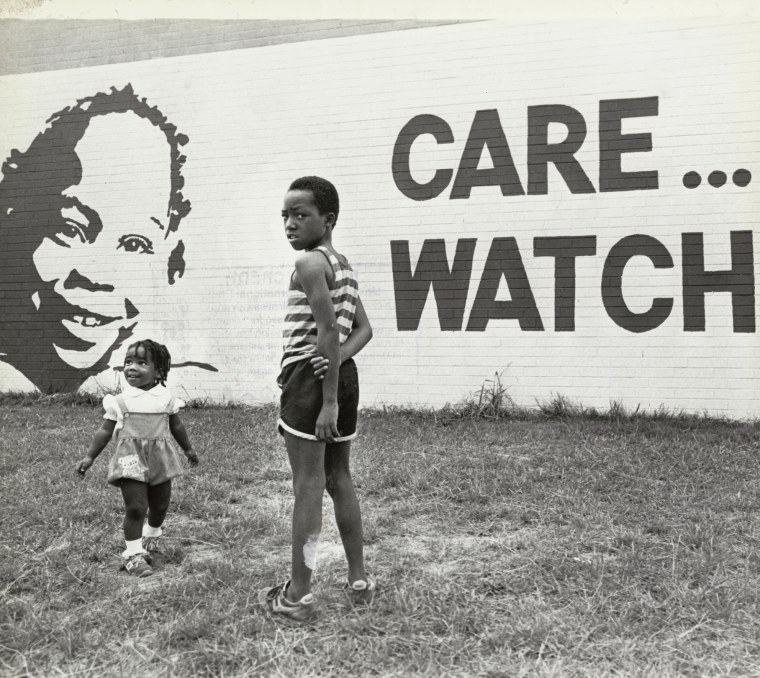 Unable to rely on police, black community groups formed their own search parties, even uncovering a child's body in an area the Atlanta Police Department claimed it thoroughly searched. Citizens policed the streets themselves, escorting children, some with baseball bats. Appallingly, law enforcement accused some of the mothers of killing their own children. These accusations colored public opinion. Atlanta news anchor Monica Kaufman Pearson, who covered the murders, recalls how badly and callously the public treated these mothers, many of them single and poor, for allegedly failing to safeguard their children. Fortunately, the Committee to Stop Children's Murders, led by the dynamic Camille Bell, stood up against these allegations. (Bell's nine-year-old son Yusuf Bell was one of the first children to go missing.)
Even after Jackson successfully appealed directly to President Ronald Reagan for FBI involvement, the indifference persisted. Interviewed by HBO, former FBI agent Mike McComas steadfastly contends one mother, who he claims was a prostitute, brutally stabbed her child and confessed — despite never being arrested nor indicted for murder. Rumblings of possible Klan involvement were also largely swept aside. An exploration of this angle is one of the docuseries' biggest bombshells.
Reparations debates are often focused on slavery, but we don't have to go back nearly so far to see the impact of institutionalized racism.
Naturally, Wayne Williams, the man police claimed committed the murders, figures prominently. His conviction at age 23 in 1981 is the focus of episode four. But Williams was found guilty of the 1981 murders of 27-year-old Nathaniel Cater and 21-year-old Jimmy Ray Payne and sentenced to life imprisonment. He did not stand trial for the missing children, and in fact no one ever has. Many questions about his guilt remain, especially the role homophobia may have played in the investigation.
If these children had been white, would such uncertainty remain? It's hard to fathom a scenario in which such a heinous crime would have been put to rest with so little closure. Reparations debates are often focused on slavery, but we don't have to go back nearly so far to see the impact of institutionalized racism.
This failure to properly solve the Atlanta child murders — potential hate crimes — denied the families justice. But this series highlights a broader injustice. When America's institutions and authorities do not believe that dead black kids matter, we all lose. It is a stain upon the fabric of society, and a dark mark in the history books of Atlanta.
"We refuse to believe the bank of justice is bankrupt," declared Dr. Martin Luther King, Jr. two decades before children began to go missing in Georgia. But the ugly truth is that there has never been a justice fund from which black Americans can withdraw payments. If the bodies of two dozen murdered black kids was not compelling enough to topple a corrupt system, then how can black lives ever matter?