In the days and weeks after Hurricane Maria, friends and family never turned their backs on me. Through all the havoc that these storms brought to Puerto Rico and to the Puerto Rican people, I cannot quite put into words how it felt to know that I had so many people who cared so much about me in my time of need. The emotional and economic support my children and I received was overwhelming to say the least. I'll never be able to repay their kindness, but should they need me, I hope I will be able to be there for them.
But while I am eternally grateful for my friends, this is not necessarily a happy story. Although it could be a hopeful one.
After the hurricane, I was ready to help rebuild Puerto Rico. I didn't criticize those that headed to the states for an easier life, but personally I wanted to stay. I didn't want to leave and come back to a homeland rebuilt by others. But as time passed, I started to get worried.
I started to wonder if I was being selfish in wanting to stay. I owed my children a life, with a decent education and opportunities that just weren't available in Puerto Rico any more.
Two months after the hurricane, when the school finally reopened, I would drop my kids off in the mornings on my way to work only to have them call me two hours later asking to be picked up again. They would tell me: "Mom, they let us out early because the math teacher didn't come to work and neither did the English teacher and the Spanish teacher had to leave early." Every day there was a different excuse. Various teachers were absent or there wasn't water or electricity.
I started to wonder if I was being selfish in wanting to stay. I owed my children a life, with a decent education and opportunities that just weren't available in Puerto Rico any more. It was tough before the hurricane, I won't lie. But now? My twins were in 9th grade and my oldest was in 11th. They didn't have time to lose.
When I was 6 years old, my mother chose to move my family to the U.S. to give us a chance at a better life. Now it was time for me to do the same.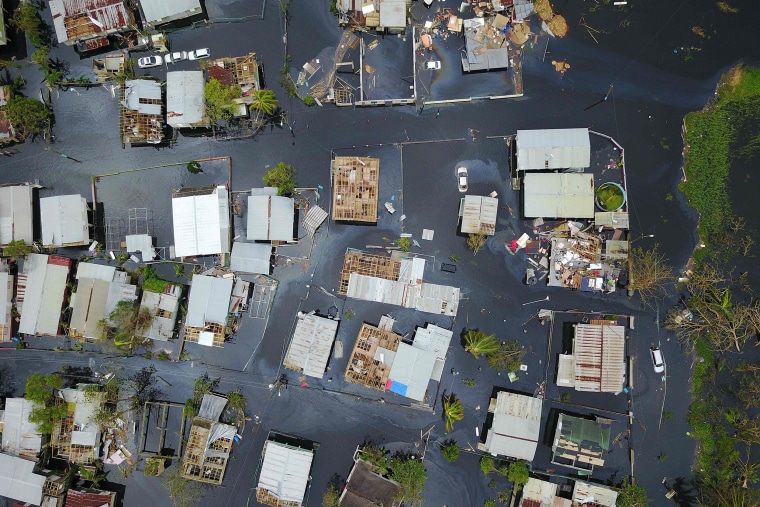 I met a man from Colorado who was in Puerto Rico to volunteer — one November day he showed up at my AVIS counter to rent a car. Our relationship made me think about leaving for the first time — finally, this might be our opportunity to start over. In Colorado there was a place for me to live and a great high school for my children. I started to seriously consider moving. It was an emotional few months as I weighed the pros and cons and then tried to explain myself to my children. My oldest flat-out refused — he intended to finish his final year of high school in Puerto Rico with his father.
But while his school was still functioning, the same could not be said for the school the twins were attending. One of the twins, my daughter, cried a lot. She was torn; She didn't want to be without her father, but she didn't want to be without her mother either. It hurt to see her go through so much stress and I wished I could spare her.
My twin son was different. He started packing the first day I mentioned it. "How soon can we leave," he said. I wasn't really surprised, but then I saw how much and how long he cried in his father's arms the day before we left. And then again at the airport when he said goodbye. There is no pain like the pain a mother feels when she sees her child suffering, but I had to stay firm and keep reminding myself that this was for them. For their future.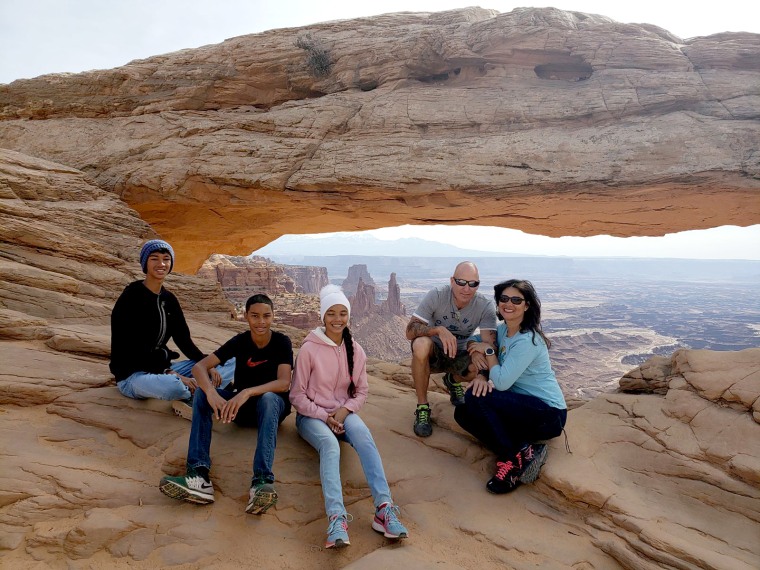 So now we are in Colorado. We have been here since August of this year. We go mountain biking a lot and it's pleasant here. The kids like their house and they absolutely love their school. My daughter has joined a dance group and my son is on the tennis team. They appear to be happy and adjusting well. They speak on their cellphones with their dad and their aunts and friends in Puerto Rico every day.
But as for me, I haven't made any friends. I'm sad a lot. I cry a lot. I miss my son. I miss my friends. I miss my garden. I miss my dog. I miss my house. I miss my turtles. I miss Puerto Rico. I have to convince myself every single day that it is going to take time, and that this is for the best. I stay away from Facebook because I didn't tell everyone I was leaving. It was too difficult. I just couldn't do it. I'd figure out how to tell them later. I guess I knew it was going to be hard, but I had no idea it would be this hard.
Still, when I see how happy my twins are and I see my son in Puerto Rico doing well with his father, I know I made the right choice. This is what a mother does for her children.
Hurricane Maria changed so many lives one year ago. In big and small ways, many of us are still suffering.