Everyone knows this woman: Despite her impressive accomplishments, she was criticized for her wardrobe and her hair. She rejected certain "acceptable" brands of femininity — and it cost her. She inspired outsize, gleeful hatred, ginned up by a 24-hour news cycle — itself perhaps steered by men with insufficient respect for women. Without clear evidence of wrongdoing on her part, people said "I just don't trust her," and she was toppled from a would-be historic career pinnacle by a scheming meathead.
Also, they called her "thunder thighs."
Obviously, I'm talking about Tonya Harding.
Tonya is not exactly Hillary Clinton, but both are women who, for more than two decades, have been supermagnets for misogyny. We've projected onto them everything we revile about women with power, physical or otherwise. We haven't stopped talking about Hillary since the '90s, and now, with the release of sympathetic biopic "I, Tonya," we're talking about Tonya again.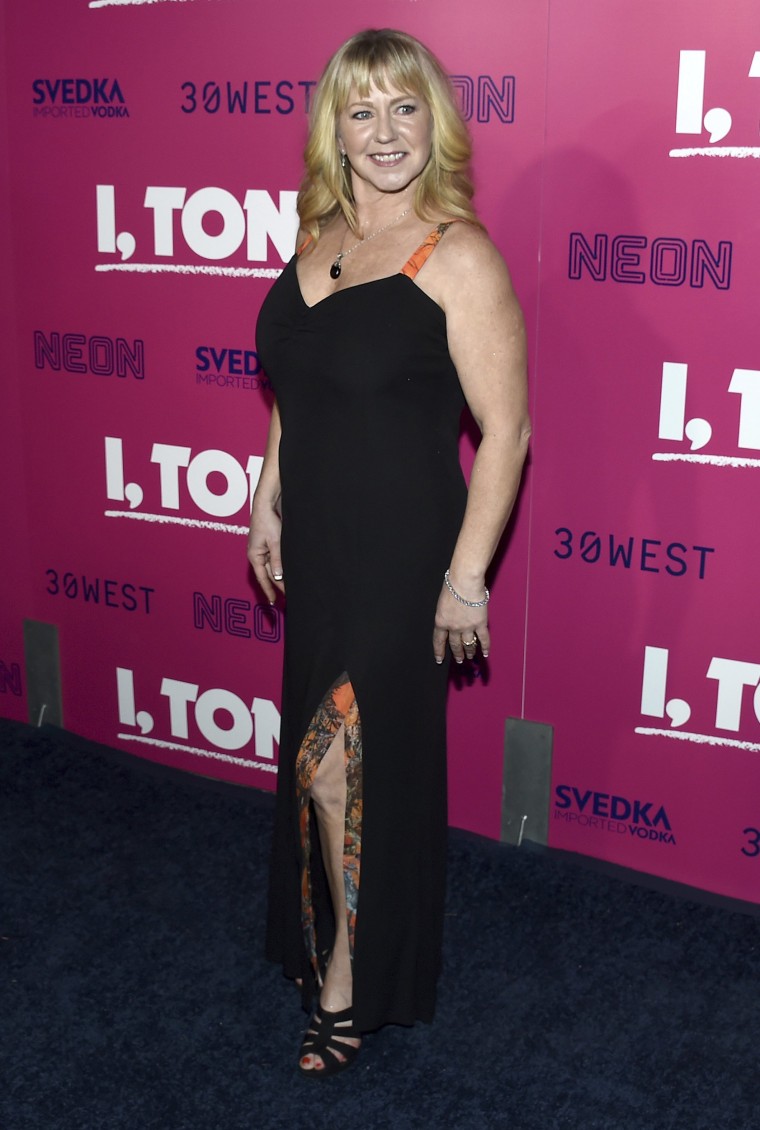 For the Hillary haters, it's still pretty much status quo (#toosoon). But now, more than 20 years later, I hope that Tonya's time for redemption has finally come.
Why do I care? Well, you might say I'm close to Tonya. That's because, in 1992, I looked exactly like her. Somehow, even as a huge fan, I'd never noticed it. But starting the day of the "incident" — the attack on Nancy Kerrigan by hench-meathead Shane Stant — everyone noticed. My face and hair looked like Tonya's, I am just one year older, and, since I am actually a skater, I was often seen walking around carrying figure skates. That was in Boston (Nancy country), so I couldn't leave home without people in cars slowing down to yell "Go home, Tonya!"
Overnight, I became part of the 24-hour "news" cycle, and reporters and "talent" scouts started calling from all over the country. I became a Tonya-costumed near-regular on "Geraldo" and, on "Ricki Lake," literally wrestled with a Nancy lookalike (who, by that time, I already knew from "the circuit"). In other words, I became part of the problem: The nasty sexism and classism that made Tonya an outsider on the ice and the villain of the story.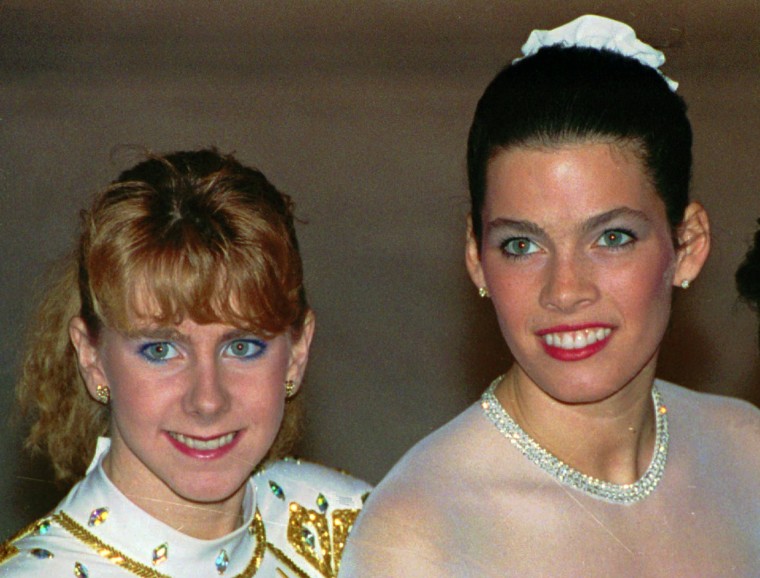 So I've thought a lot about Tonya since my weird trip to the heart of tabloid darkness. I do think that if it all happened today, things would be different—and that, for the same reasons, maybe we're finally ready to see Tonya in a new light.
For instance, back then, Tonya's whispered-about physical and mental abuse by both her mother and once-husband, Jeff Gilooly, was seen as evidence of her "redneck" status, not of the insane odds against which she became one of the world's best skaters. That wasn't atypical of the era: 1991 research showed that many therapists failed to even identify domestic violence in their clients, let alone to intervene when they did. The Violence Against Women Act didn't pass until 1994, and didn't prohibit states from charging victims for protective orders or arrests of their abusers until its reauthorization in 2000 (the same year the federal government moved to encourage states to establish mandatory arrest laws, which don't require that victims ask for their abusers to be arrested in order for the police to take action).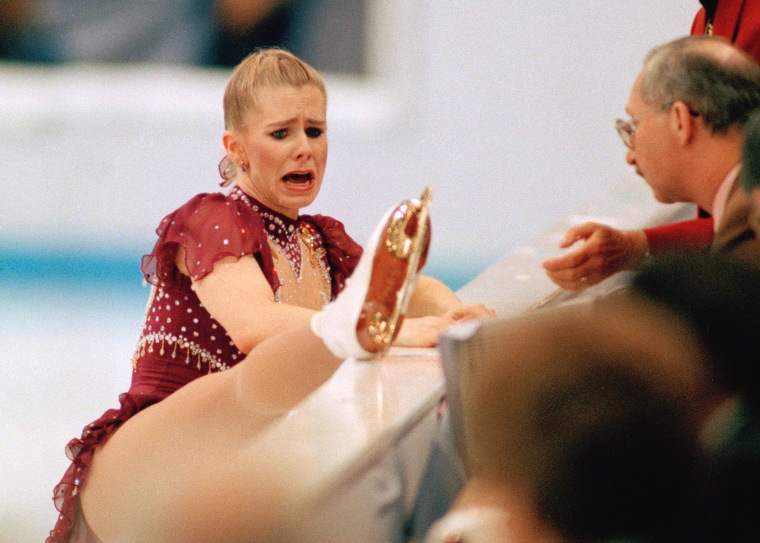 In I, Tonya, Harding's family violence is both brutal and — finally — central. (Some reviews suggest that it's played for comedy; I disagree. In my theater, no one was laughing.) The movie makes us see her choices and roughness in a different light; it asks us to try being the first American woman to land a triple axel in competition when at home, your scornful mother beat you with a hairbrush and your husband kept punching you in the face. (And yet you go back to him in part because the judges let you know that the way to win, triple freaking axel notwithstanding, is to project a wholesome home life.) She's isn't "the perfect victim" — and that's progress.
Also, the news cycle then had only just become a 24 hour phenomenon, though via only a few major sources, giving us the single narrative: Tonya as trashy troll. Though I defended her in interviews whenever I could (surprising the hosts who assumed I'd throw her under the bus) there was, then, no boost for that signal. Today, the mainstream impulse to slam Tonya might be the same, but we also have the social media machinery — hashtags, influencers, critiques, retweets — to shout it down.
And, finally, as of like two months ago, we apparently trust women more. A little. Maybe. Until whatever backlash.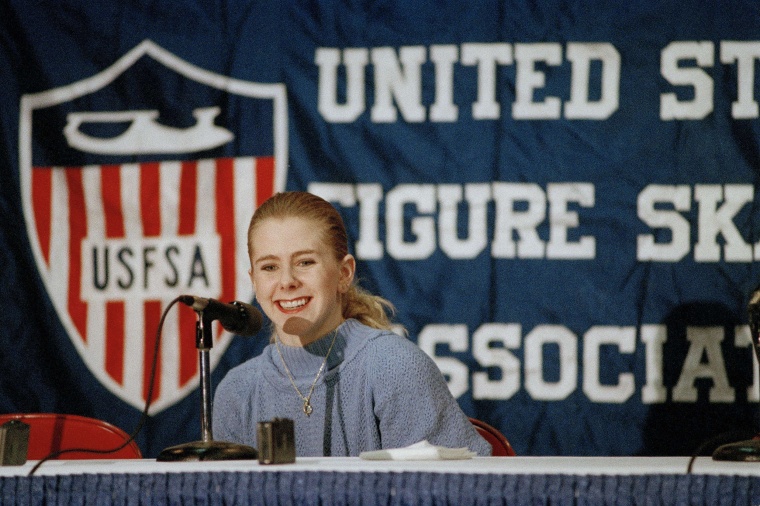 Put another way, many women today are angrier. I bet we'd be more angry, or at least less broadly complicit, today about the treatment of Tonya, who was, remember, a dazzling athlete who spun herself into the air like something out of "Crouching Tiger, Hidden Dragon." She muscled past more obstacles than most of us, and then America laughed when she cried, called her ugly, and blamed her for the predatory morons who brought her down. (I believe she didn't know about their dumb plot.) Nevertheless, she persisted. She never backed down.
Tonya isn't perfect. Which: Thank God. And today, many women are giving themselves a bit more room to be scrappy and angry and demand what they've earned and not care what you think, like Tonya. Not because we read rah-rah self-help books, but because, at this point, we have freaking had it.
In other words, women today have a bit more room to be a little more Tonya. So I hope we finally give her a bit more room to do the same.