Make no mistake: If you consider Mary J. Blige's name out of place among the best and brightest in almost any part of the entertainment business, it's only because you've happened to miss the talent, bravery and resilience that have given her 30 years of wins in the industry.
Though she's no stranger to award ceremonies, the undisputed Queen of Hip-Hop Soul found herself on the receiving end of her first Academy Award nominations for Best Supporting Actress and Best Original Song in 2018, for her breakthrough performance in the critically-acclaimed "Mudbound," solidifying an impressive career filled with achievement.
If you were surprised to see Blige on the list of nominees, you shouldn't have been. This year has already become a bit of a watershed moment for her, which started with an induction into the Hollywood Walk of Fame in January. With her performance in "Mudbound" — in which she plays Florence, the wife of a sharecropper returned from World War II — Blige is once again being recognized for exploring themes integral to her career: family and love, race and struggle, triumph and strife.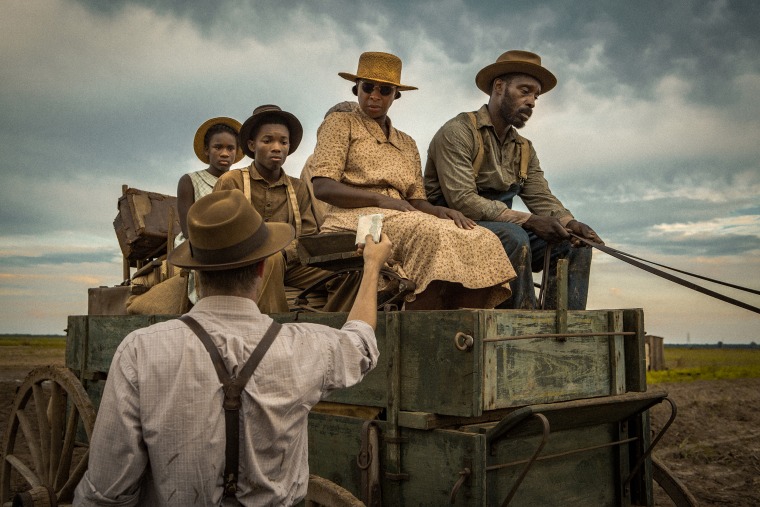 Blige has never shied away from depicting black womanhood in its fullness in any medium, often delving into the meat of topics like domestic abuse, substance abuse, childhood trauma and depression when her peers would not. An experiential songstress by many measures, Blige is best known for bridging the vocal stylings of hip-hop with the aspirational messages of R&B, first with her 1992 debut, "What's the 411?," and then in every release of hers since. Delighting critics and fans alike, the neat blend of the two genres would eventually blossom into one, known as "neo-soul."
In today's neo-soul market, Blige remains an inimitable figure. Her 2017 effort, "Strength of Woman," offered a fresh take on her sound (with features from the Migos' Quavo, dance-pop producer Kaytranada and hip-hop producer DJ Khaled), while easily topping Billboard's U.S. Adult R&B charts yet again, for 16 weeks. Though one of Blige's many strengths has always been mutability — shown in her ease with adopting new sounds and collaborations — her message has always been one of conquest and encouragement, often depicting recovery from a life marred by conflict.
Without actually hearing "Strength of Woman," no one would have ever known Blige's most intimate thoughts on her recent divorce from her ex-husband, Kendu Isaacs, or the wild legal battle that followed. Blige deliberately shies away from candid discussion of her life in the press, opting to pour herself into her music.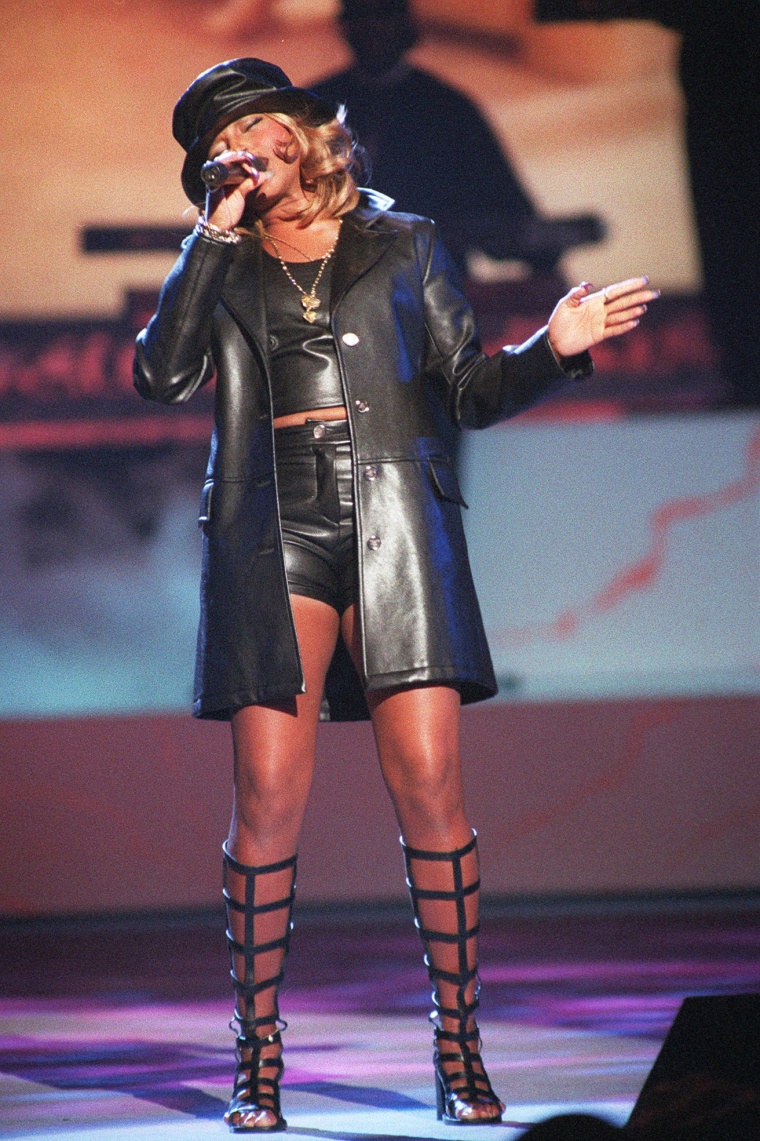 What has resulted, every time, is a legacy of Black womanhood speaking to power — not only depicting our fears and pain, but our joys and hopes, too. Blige's work has always offered an introspective voice for Black women that seemed practically non-existent in other 1990s and 2000s hip-hop and R&B, even as she sidled up to hip-hop legends like Method Man, Ghostface Killah and Ja Rule for tag-team, breakbeat love songs. With legendary solo singles like "Real Love," "My Life," "Family Affair," and "No More Drama," Blige's voice and visuals swelled into unflinching displays of autonomy, vulnerability and stability.
Take 2001's "No More Drama" ("no more drama in my life/no one's gonna make me hurt again"), in which she ached for release from the ills of abuse, or, on the same album, her single "Family Affair," as she encourages fans and supporters to join her in celebration of a life free from "hateration and holleration."
There are 13 such albums now (and counting), each their own microcosm of pain, love and intimacy. At their best, they are signs of the musical times, encasing the stylistic and visual trends of R&B in any specific period. At their grittiest, they catalogue Blige's unique input on troubling situations to which many of her fans might be able to relate: Her struggles with alcohol and drugs, a cycle of abusive relationships and a lifelong battle against depression. It's here that her real-and-raw songwriting shines best, often delivering lines in a plain, unobtrusive manner reminiscent of a diary entry.
Blige's Academy Award nominations mark yet another "first" in a career buoyed by breakthroughs, whether you were paying attention or not.
"Besides the kids I have nothing to show/Wasted my years, a fool of a wife/I shoulda left your ass a long time ago," she lamented on "Not Gon' Cry" (1995) as she reflected on a cheating partner. Or, for the good times on "Just Fine" (2007), she crooned "No time for moping around, are you kidding?/And no time for negative vibes, cause I'm winning."
Treasured even more than her dynamic depictions or vulnerable lyrics is her voice: nimble yet powerful, Blige's voice glides effortlessly over beats and across genres. Give her a snare-laden beat or a guitar-lipped ballad: the results and reactions don't disappoint. It's what has made her a highly-sought collaborator for names like Jay Z, George Michael, Sinead O'Connor, U2, Andrea Bocelli and recently, Disclosure. A mezzo-soprano, Mary pushes her sultry delivery to its limits, cracking her voice, straining her syllables, soaring to an exuberant shout. For the past 20 years she has dedicated to touring, millions of fans have flocked to stadiums to witness such an effort, sans autotune or backing tracks.
After nearly 30 years, the only body of work matching Blige's musical career is her own in film and television. Spanning 20 of years of stints on popular Black American sitcoms (like "Moesha" and "The Jaime Foxx Show") and bold dramas (see: "I Can Do Bad All By Myself" and "Rock of Ages"), Blige has finally graduated to daring, dynamic roles. Among her roles post-"Mudbound" is a stint as an intergalactic assassin in the Netflix-backed sci-fi thriller saga "The Umbrella Academy" (penned by former My Chemical Romance frontman Gerard Way) and Irene in animated romantic comedy "Sherlock Gnomes."
And so, Blige's Academy Award nominations mark yet another first in a career buoyed by breakthroughs, whether you were paying attention or not. Luckily for you, there's always time to catch up.
Michelle Ofiwe is a freelance writer and editor. Her work has appeared in Rolling Stone, Pitchfork, Complex, and Esquire.