When I was serving more than six years in a maximum-security women's prison, I doubted that I'd ever see the day that people actually cared about dignity for female inmates. But it looks like this is something more and more people care about: The Dignity for Incarcerated Women Act, introduced last summer by Senators Cory Booker, D-N.J., and Elizabeth Warren, D-Mass., would require that incarcerated women receive (among other things) no-cost phone calls to their children, shackle-free childbirth and quality tampons and maxi-pads, free of charge.
Since its introduction, the legislation has spawned other bills in several states across the US that are roughly the same. Dignity for incarcerated women is all the rage, and women in prison are starting to get what they need. Unfortunately, that's not enough.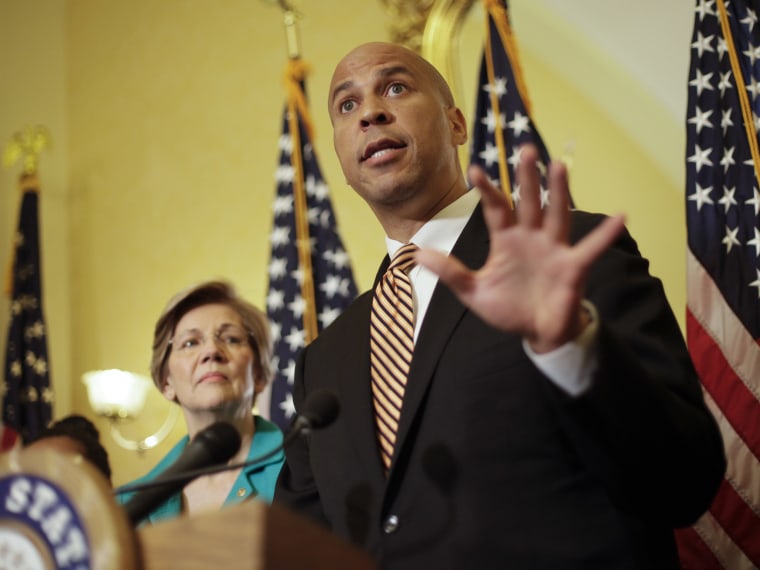 But as activists and lawmakers have discussed tampons, shackles and phone call rates, we've downplayed one of the most important facts about women in prison: Being incarcerated is an affront to people's dignity, period. We should be concentrating on whether certain female offenders should be incarcerated at all, and focusing on solutions to the problem of the over-incarceration of women.
In October, the Prison Policy Initiative released the first ever count of women in prison, and found that 58,000 women are being held in pretrial detention because they can't afford bail — as undignified a position as anyone can stand. A disproportionate number of women are held in jails even after they've been sentenced and eligible for transfer to a more comfortable prison setting, hardly noble treatment of women, because, as criminologist Daniel Fogel says: "The jails are much worse than prisons... They are the worst blight in American corrections."
Many activists and scholars already knew that women were the fastest growing correctional population — the rate of growth of incarcerated women at the state level has skyrocketed 834 percent over 40 years, twice the rate of men — but we didn't know that incarcerated women have been all but left behind by broader mass incarceration reform efforts.
Being incarcerated is an affront to people's dignity, period.
Efforts to reverse mass incarceration have been much more effective with men than women — 17 times more effective, in fact. As the Prison Policy Initiative reported in January, women fared worse than men in the correctional systems in 35states. Only one state, Colorado, witnessed the same level of decarceration for women and men. Eight states reduced their male prison populations, while their female populations grew. Two states, Iowa and Washington, completely undid their modest reductions in prison populations by backfilling the beds emptied by men with women.
The reasons for this are multiple, but the main one is that the War on Drugs — recently revived by Attorney General Jeff Sessions — has a disparate impact on women, who are are convicted for non-violent, drug related crimes more than any other offense. From 1986 to 1996, the number of women incarcerated for drug offenses increased by 888 percent; non-drug offenses committed by women rose only 129 percent.
And now, since heroin use has risen 100 percent among women between 2002 and 2013, the over-incarceration of women is poised to get worse.
We cannot continue with justice reform without specifically addressing the often-different circumstances that send women into the criminal justice system, and we need legislation that protects women's dignity by keeping them out of correctional clutches in the first place.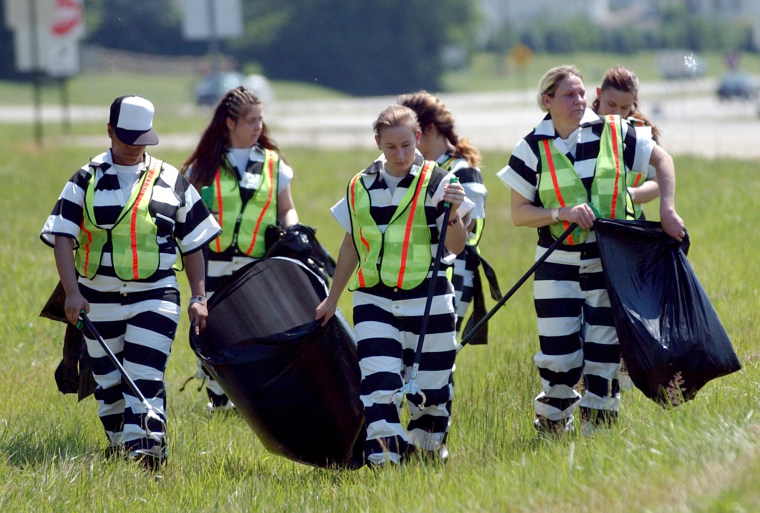 We've started thinking about wholesale and safe decarceration already. The Reverse Mass Incarceration Act, also introduced by Senator Booker last summer, would counteract the perverse financial incentives established in the 1994 Crime Act for states to lock more people up and for longer periods of time. According to the Reverse Mass Incarceration Act, any state that reduced its prison population by seven percent over three years without a noticeable increase in crime would be eligible for federal grant money.
The Reverse Mass Incarceration Act has a 6 percent chance at passage, according to Skopos Labs, and was panned for not offering enough money and overestimating the effect of the Clinton-era crime bill's impact on incarceration. But even if it did pass and work, its effect on women would likely mimic all other reform efforts that seem to have left them out.
We need a "Reverse Female Incarceration Act," but, of the 100 or so bills pending in the 116th Congress mentioning criminal justice, none of them address the growing rate of this unique population.
There's a larger, more inherent dignity for women in remaining free, and treating women in prison with respect has become a distraction to the goal of keeping women out of prison entirely.
And that failure to address the growth of incarcerated women affects all of us. Though the economic cost of incarcerating women has never been isolated from the tremendous costs of mass incarceration in the United States, that's possibly because most of most of these costs are hidden — and human — and affect generations. Imprisoning a mother can damage to a child more than doing the same to her father: Almost62 percent of women behind bars were the primary caregivers of their children before they were separated from their families, which takes a serious emotional toll on their children, many of whom can end up in foster care. (In society at large, 40 percent of households with children under age 18 now include a mother who is either the sole or primary earner for her family, according to the Pew Research Center.) A prison sentence for her devastates the entire family.
This isn't to say that The Dignity Act isn't necessary: It is the first time that a prisoner's dignity has be addressed by proposed federal legislation, and human rights protections in prisons are of the utmost importance to both rehabilitation and our standards as a country. Regardless of what eventually happens in terms of reversing the increasing incarceration of women, it won't happen tomorrow, and we need to treat women who are already in custody with care.
Still, there's a larger, more inherent dignity for women in remaining free, and treating women in prison with respect has become a distraction to the goal of keeping women out of prison entirely. We can't let noble intentions steal our focus from what must be done to stop female incarceration's destabilizing effects on society.
Chandra Bozelko writes the award-winning blog Prison Diaries and is a 2018 "Leading with Conviction" Fellow with JustLeadership USA, an organization that seeks to decarcerate the United States by half by 2030.