Ivanka Trump announced on Tuesday that she would be shutting down her namesake fashion brand, from which she separated herself from after taking a position as a senior adviser in her father's administration. "After 17 months in Washington, I do not know when or if I will ever return to the business, but I do know that my focus for the foreseeable future will be the work I am doing here in Washington," Trump said in a statement given to the Wall Street Journal. "So making this decision now is the only fair outcome for my team and partners."
While the heiress said she was ending the line in order to focus full-time on her White House portfolio, anyone who has browsed the aisles at discount stores like TJ Maxx or seen stories about retailers dropping her clothes, shoes and accessories because of poor sales might have a different idea of what was up. Ivanka Trump's particular strain of fast fashion outfits for Women Who Work (which she made into a hashtag) never made sense. Not only were the clothes often hideous, they never seemed aimed at women who would intentionally spend money on a Trump brand, and young women in need of inexpensive professional outfits have a wide range of other options.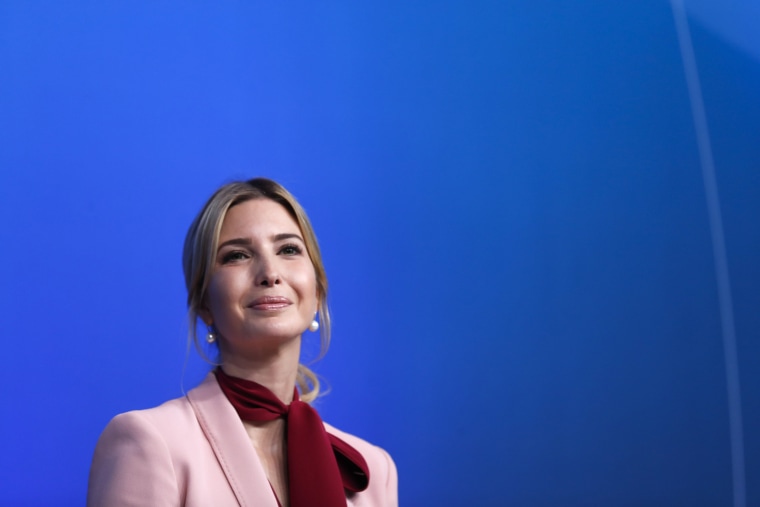 There are dozens of brands and stores that specialize in the very same kinds of business casual apparel that Trump focused on, and many of them have had difficult recent years. And Trump's brand is similar to places like Banana Republic and J. Crew, who don't struggle with a problem her clothes suffer from: They're not very good. As a 2017 Racked piece put it, "her designs — aimed squarely at working women — are overpriced, poorly constructed, and unflattering on anyone who doesn't share Ivanka Trump's exact body type." When more than two-thirds of American women wear a size 14 or larger and only 39 percent say they could afford a financial emergency of $1,000, the market for $100 dresses that only look good on tall, slim women was small even before consumers started to use their money to make political statements.
It's conceivable that women in white collar jobs have been choosing to spend their money differently for explicitly political reasons; there were calls for boycotts of Trump's products after the election. But President Trump's supporters didn't step in to buy garish espadrilles like so many people bought MAGA hats or paid for abominable martinis at a Trump hotel. Why would they? The people who have benefited most from Trump's election don't need to buy the knockoff version of an $800 shoe, because they can afford to buy the original.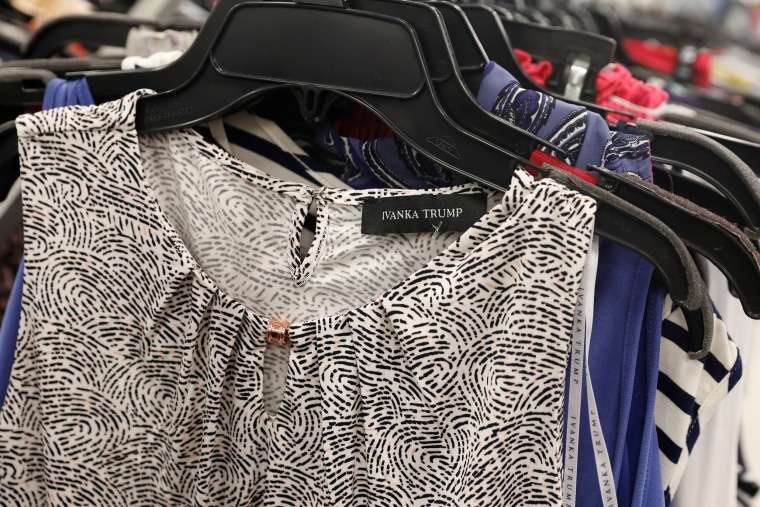 And many of the American women who admire Ivanka and might see buying her clothes as a way to emulate her — 53 percent of white women, after all, voted for a man who has been accused by 19 women of sexual misconduct and who aims to appoint a Supreme Court justice who will attack workers' rights and reproductive freedom— work in jobs that are more likely to call for uniforms or business casual outfits than beige microfiber drop-waisted shift dresses, if they have jobs at all.
Ivanka Trump's brand has been hopelessly misaligned with the young women to whom it strove to market for as long as it's existed, and her willingness to shill her father's often violently anti-family, anti-woman policies only confirms (again) that meticulously curated, pro-capitalist "feminism" is a dangerous lie wrapped in Soul Cycle workout gear and spoiled child hurt feelings.
Ivanka Trump is approaching 40 and has lived her entire life as the favorite child of a man who rewards loyalty and aggressive femininity. Her Women Who Work initiative — a nightmare of millennial pink, diamonds and lackluster family leave benefits that would reduce women's eventual Social Security payments even as millennial women are reliant on 401ks instead of company pensions — could never have existed without the largess of her father.
Since President Trump's inauguration, Ivanka has done nothing to help women even though she took a job at the White House for that purpose, and there is no reason to think that will change now that she has closed her clothing line. Ivanka Trump has proven, in both her business and her time in the White House, that she has no idea if — or more likely no interest in — what millennial women actually want or need. Now it will be more of the same for the personal brand of Ivanka Trump: Silently sitting by while her father rips families apart, appoints judges who hate unions and guts environmental legislation that is critical to the health of the planet and American children.
But at least she won't have to pretend like she's wearing off-the-rack clothing from her own line anymore.
Meredith Clark is a freelance writer and editor in New York City.