Even though Latinx people have been fueling the comics industry since its inception, you wouldn't be able to tell by browsing a comic book store or going to a blockbuster comic book movie.
But from the king of the pin-up, Peruvian painter Alberto Vargas, who was a staple at Esquire and Playboy from the 1940s until the 1970s; to Alex Schomburg (born Alejandro Schomburg Chavez in Aguadilla, Puerto Rico), who drew Captain America, the Human Torch and Sub-Mariner in the 1940s; to Nuyorican George Pérez, who created close to 60 characters for DC and Marvel, we've been behind the scenes from the beginning.
More recently, stand-out stars include Spaniard José Luis García-López, from Spain, who developed DC Comics' style guide in the 1980s; the Hernandez brothers — Gilbert, Jaime, and Mario — who initially self-published "Love and Rockets," which has been going strong since the 1980s; Gabby Rivera, who is writing Marvel's "America"; and Sabrina Cintron, who's celebrating her second published work with the comic book mini-series "Freak," written… by me.
But when will we Latinos be good enough to be the subject of comics as well as their creators? It wasn't until recently, with The White Tiger by Marvel, that we had the first Latina hero — and it took until 2011!
People other than white-men have come a long way in comics and as superheroes.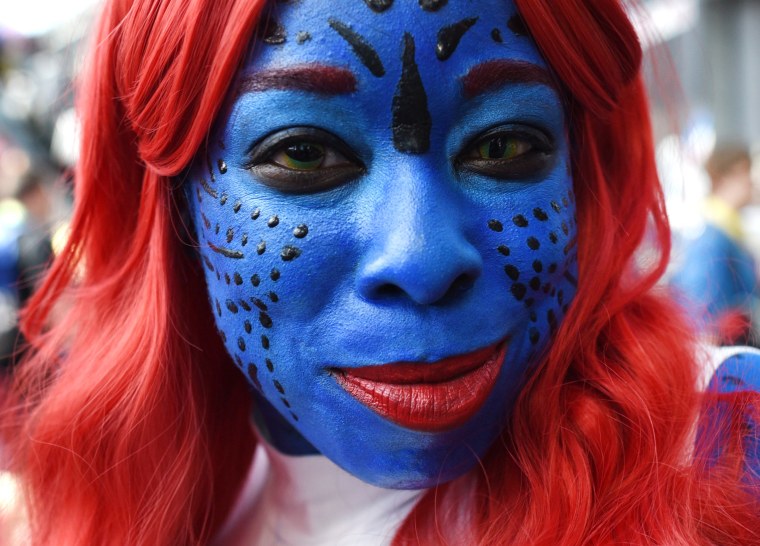 Wonder Woman is a sensation; Luke Cage is a power man on Netflix . (Sorry had to pun it up and show off.) And both go against Hollywood wisdom that boys won't identify with a girl and that Black actors don't travel well abroad.
Comics culture is everywhere you look — 50 percent of the attendees at the recent New York ComicCon were people of color, for example — but Latinos aren't anywhere to be found inside the covers. How do you qualify to be superhero? What are the qualifications that we aren't checking off? You can't say we don't have the physical prowess or abilities necessary to be caped-crusaders.
We Latinx have super athletes in all the sports leagues — Yoenis Céspedes, A-Rod, Big Papi and El Duque in baseball, Tony Romo and Arian Foster in the NFL, Manu Ginóbili and Carmelo Anthony in the NBA, not to mention the guys in the UFC, who are true real-world superheroes. I know all superheroes gotta be able to throw down, but we got those super athletics and fighting skills too — just check out Oscar De La Hoya, Canelo Alvarez, Duran, Camacho, Cotto, Cain Velazquez, and Ronda Rousey.
So we have the skills and the physical attributes of superheroes, but we are still not prominent X-men and X-women!
If you think it's intellectual powers that are needed to lead the Avengers against the legions of baddies, we got those in overload. Because we have both brain and brawn. For example: Junot Diaz is a Pulitzer Prize–winning novelist; Roberto Bolaño, a Chilean writer, is considered one of the most innovative writers of the 21st century; Gabriel Garcia Marquez won the Nobel Prize in literature; and Lin-Manuel Miranda is a Pulitzer Prize–winning playwright.
What other powers should we possess to be finally accepted into this pantheon of superhero gods? Should we be able to read other people's minds? We already do. That's how we keep one step ahead of being pummeled, since about one-third of us are bullied in the workplace and discrimination against us has doubled since 2003.
We can already shapeshift into new forms, and we need our powers of adaptability to withstand the onslaught of this current presidential administration. The man who would become president attacks our honor and our morals by calling us "criminals" and "rapists," but we push through the difficulties of our other daily struggles without complaining. The White House removed the bilingual page from their official website, yet we keep speaking our minds. The administration threatens to deport many of us, even after a DREAMer dies rescuing people during Hurricane Harvey in Houston.
The administration's insults, libel and abuse all bouncs off of us because we are bulletproof — 'cause if anyone can withstand abuse, it's us Latinxs.
Don't think Latinos could live under the pressures of being a superhero? Well, they already live under an administration that provided more help to citizens in Texas and Florida than it did for citizens living on a Caribbean island following a devastating hurricane. Puerto Ricans apparently "want everything to be done for them," yet the news from the island shows that the local people are just cleaning up while the feds get pedicures.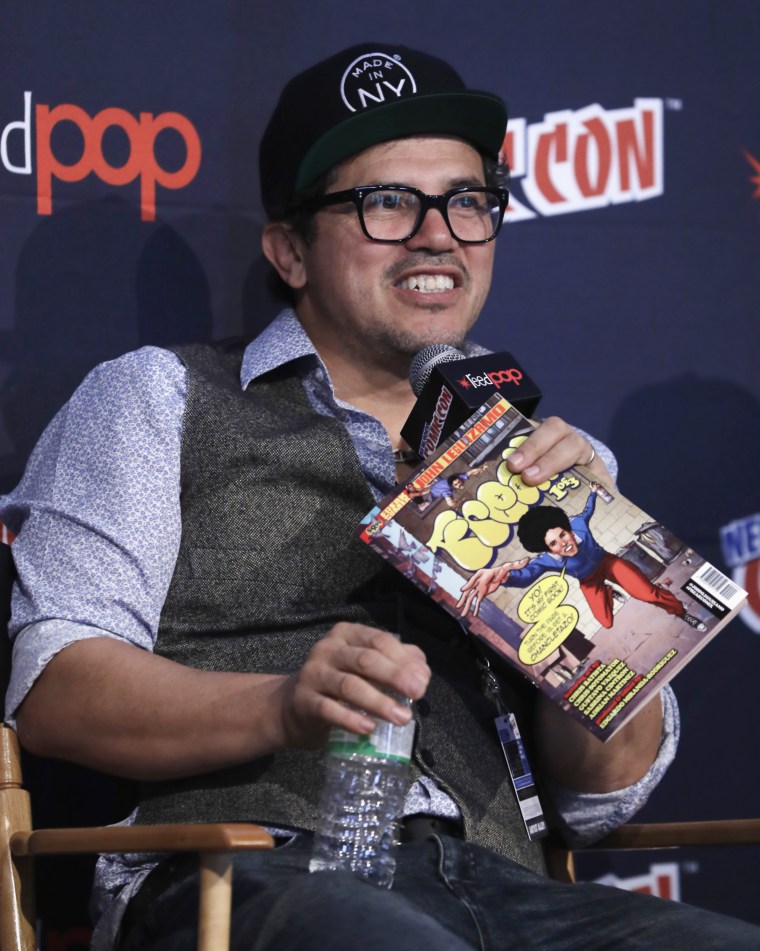 We have to be our own superheroes, because we have to have the power to save ourselves when the establishment won't.
What's the vetting process or protocols for selecting superheroes? Are we not submitting our resumes to the right person? Is there an interview portion we missed? If you asked a Latin superhero applicant, "What are your super powers?" the Latin inductee would answer: "Well, I work at the toughest jobs in the worst conditions for s--- pay and I'm assaulted daily by societal racism! But I keep a poz outlook and do my job above par!"
Does this not make for a superhuman? That makes for the ultimate-atomic-captain-humanoid-immortal-cyber-gladiator-hulking guardian in my book.
Now I know that I'm not that tough. I'm a wuss about most hardships. If my trailer ain't big enough, I throw a hissy fit! "What?! How come he gets a bigger trailer? I'm just as good. I'll walk! I'm not coming out until the director comes to talk to me!" But I've seen firsthand how hard it is for Latinx actors to make it in this industry — I've been at it for over 30 years — and sometimes we still have to pay our dues with every role we get.
But even if I'm no superhero, I know that Latin superheroes walk among us, as invisible as Superman behind his Clark Kent glasses and as unassuming as Peter Parker. We are superheroes without capes or costumes, and there should be Marvel and D.C. heroes with names like Diaz, Vargas and Garcia.
We deserve the same kind of visibility in the medium as anybody else. Kids, teenagers and even adults look to superheroes as role models; representation of someone "like me" is a big part of connecting with any source of entertainment and feeling like you're a part of the society in which you live. Because, if you don't see yourself represented outside of yourself, you feel invisible.
John Leguizamo is a multi-faceted performer and Emmy Award winner whose work spans film, theatre, television and literature.