Twenty states have legalized marijuana for medical use and nine states have passed laws or regulations legalizing the adult use of marijuana for any purpose. This trend is likely to grow. However, since marijuana is still a Drug Enforcement Agency Schedule 1 drug, all banks are required to treat any transactions by legal marijuana businesses as inherently suspicious.
Among other problems this creates for the nearly $10 billion industry is that the government requires banks and financial firms to file suspicious activity reports for every transaction involving a marijuana business. The more than 360 banks and credit unions who work with the industry have to file special reports designed for the industry and the federal government has been clear that the obligation is unaffected by the status of state law on marijuana legalization.
Those fillings reached nearly 2,000 per month in the middle of last year according to FinCen, almost doubling over the last 12 months.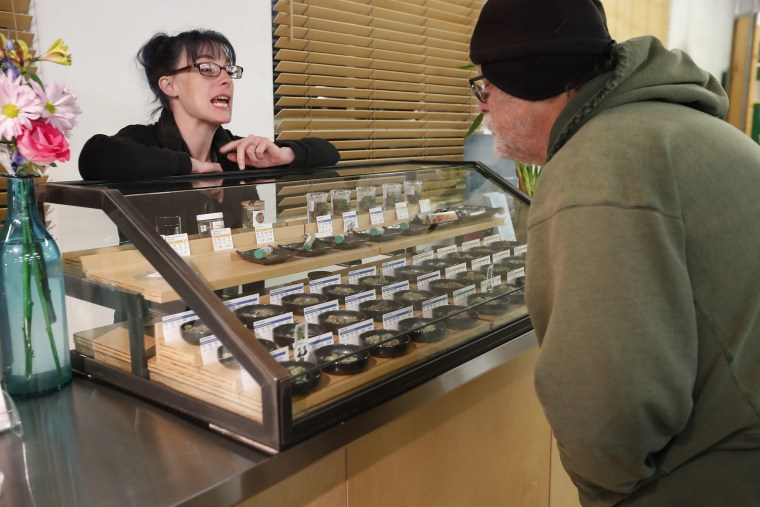 The legal requirement to file a SAR goes further: They are required if the transaction conducted by the financial institution "involves funds derived from illegal activity." That logic means the need to file a SAR on potentially anyone who does business with a marijuana businesses, like a carpet cleaner or payroll processor. Banks currently have have to file more and more SARs, adding to the cost of doing legal business with the legal marijuana sector. The result is a financial penalty for any business that does business with a marijuana firm, with banks being the vehicle to administer those costs.
This is the wrong use of financial regulation, and particularly of anti-money laundering rules. It puts banks in the middle of having to comply with rules that no longer make sense, while trying to service customers who require access to the financial services system. The federal government has an interest in knowing whether and how criminals are directing the profits of criminal activity, but it's unclear what the federal interest is in knowing who cleans the carpets at a marijuana dispensary, or who the electrician and carpenter are who built the store.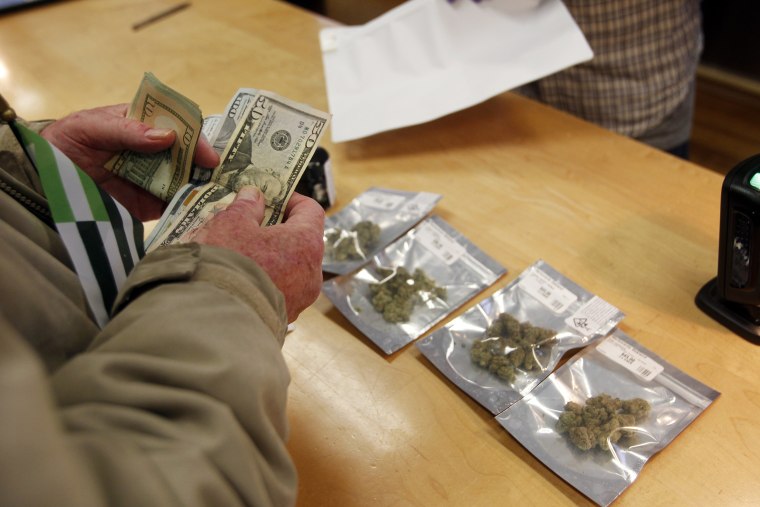 And, while it is true that following the money is critical to detecting and uncovering criminal enterprises, legal marijuana businesses aren't hidden criminal enterprises. The purpose of the SARs and anti-money laundering enforcement programs that began in the 1970s, was and remains sound: use the financial system to detect and capture bad actors, including terrorists. But we have reached a point where the enforcement now contradicts the requirements of the rules established by state licensed marijuana and cannabis of operating in an open, transparent, and safe manner.
State governments keep registries of firms that are licensed to operate in cannabis and, if the federal government wants to restart enforcing federal marijuana laws they should simply do so, rather than allowing a regulatory system on auto-pilot to place large regulatory burdens on the cannabis industry and any bank that serves it. This auto-pilot regulatory system can lead to Constitutional conflicts. For instance, banks following the letter of the law may well be reporting to Uncle Sam that states like Colorado are potential money-launders, but it's unclear whether the federal government can even prosecute a state government for violating federal financial services regulation.
Banks are supposed to know their customers to help law enforcement find criminals but, if state governments are deemed high risk customers because they have legalized marijuana in some capacity, then something has gone wrong.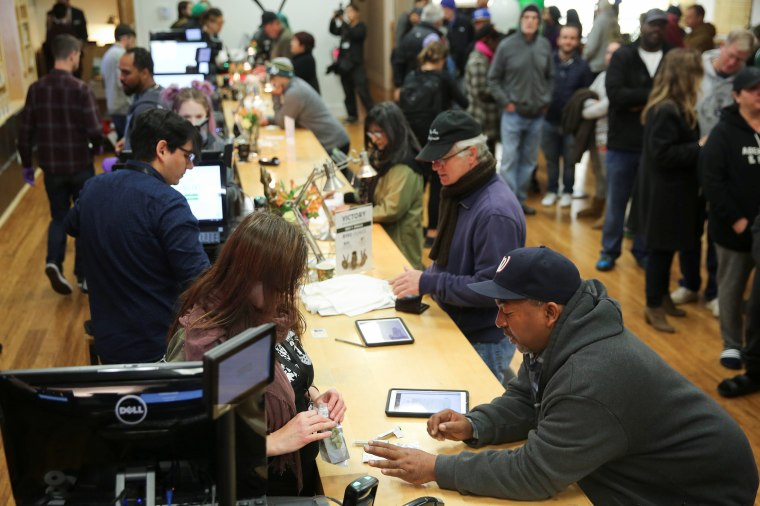 There is no reason for banks to provide daily reports on each bank account transaction made by state-licensed marijuana or cannabis firms; there is even less logic in doing so for the tax revenue of a state government. And, regional Federal Reserve Banks have already been creating an inconsistent patchwork of conflicting policies and regulations, making it even more difficult for banks and well-intentioned business to comply with the law.
Federal regulators should instead provide simple safe harbors for financial institutions to comply with the law, both in letter and purpose. Banks' and financial institutions' resources are better spent helping law enforcement identify transactions that cannot easily be uncovered. And if regulators continue to not step in, Congress needs to use its legislative power to establish a reasonable compliance regime, if it can't see its way to taking marijuana of the list of Schedule 1 drugs altogether.
Aaron Klein is a Fellow in Economic Studies at the Brookings Institution. He served as Deputy Assistant Secretary for Economic Policy at the Treasury Department from 2009-2012.