The baseball closer's walk-up song is perhaps the most incongruous element of the entire sport. It's meant to intimidate the visiting team — show them how hopeless their chances of victory are now that the guy who throws really hard is coming to the mound. And yet, perhaps the greatest closer in baseball history, New York Yankees legend Mariano Rivera and Hall of Famer was not the sort of preening, macho terminator that was suggested by his walk-up song.
"Enter Sandman" by Metallica — the signal to run and hide for opposing batters — was the aggro metal anthem that welcomed Rivera to the game. It might have fit the mood, but it didn't fit the man, a player that was almost aggressively humble. Rivera was unanimously elected to Cooperstown's Baseball Hall of Fame this year, his first opportunity for the honor, for both his remarkable statistics (652 saves, five World Series championships, a 0.70 ERA in the postseason, and 13 All-Star Game appearances in 17 seasons) but also his remarkable sense of class and decorum.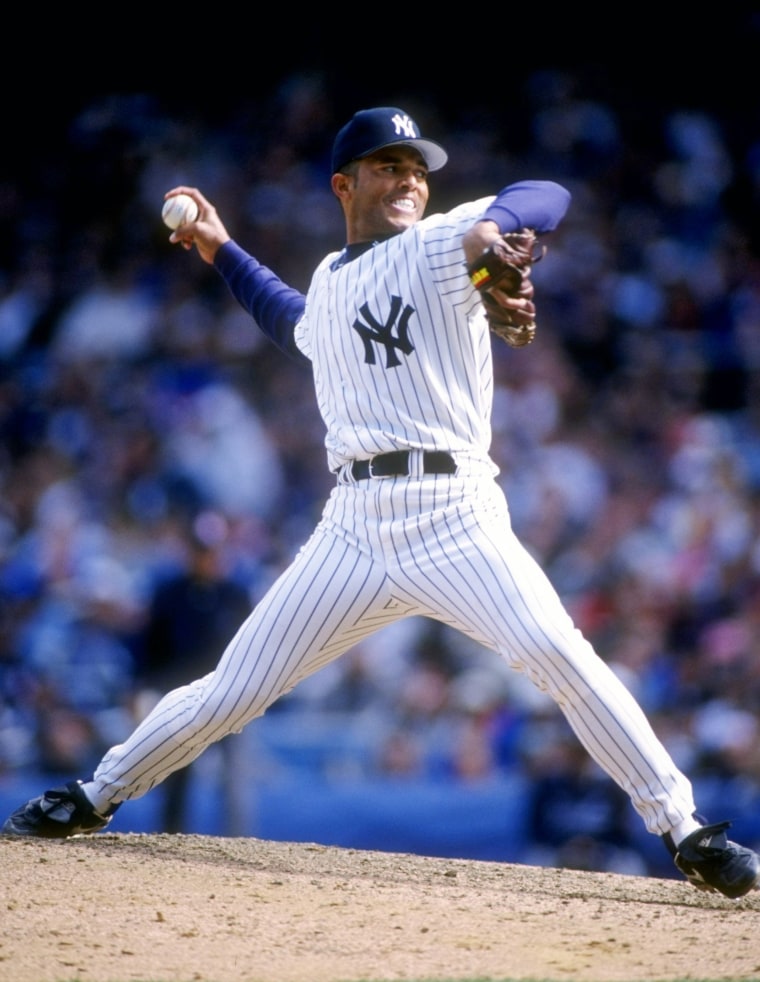 Baseball writers and observers love the concept of "doing things the right way": Passion is often looked down upon and outward displays of personal satisfaction are dismissed or seen as an affront to the sport — as happens with San Francisco Giants pitcher Madison Bumgarner, who takes offense anytime someone seems too pleased to have hit a home run off him.
But the further encroachment of color and life and emotion into baseball is inevitable. Baseball is not golf; it's not a quiet, placid afternoon walk presided over by men in sport coats. It's a rough, dirty game filled with vivid personalities.
As such, Rivera represents a fading moment in baseball history, standing in between the stained glory of the steroid era to today's Bryce Harper/Yasiel Puig "let the kids play" moment. Rivera, a soft-spoken immigrant from Panama, has found himself a symbol of baseball orthodoxy. Nostalgia is a potent thing, and for a certain wistful older sports fan, this is the perfect time to look back on a moment when athletes had not yet fully become branding opportunities or lightning rods for social change.
Rivera let "Enter Sandman" speak for him, and only made noise with his untouchable cutter. Even his blown saves are memorable — Game 7 of the 2001 World Series against the Arizona Diamondbacks, the 2004 American League Championship Series against the Boston Red Sox. Rivera is an intrinsic part of baseball history for his deeds, not his words.
I say this not to lament the way things have changed, but to note the change. Sure, sports has had its share of colorful characters — Dennis Rodman, Deion Sanders, Muhammad Ali, Magic Johnson — but never before has a personality been such a clear prerequisite for stardom. The general consensus is that the best baseball player of this era in terms of ability is the Angels' Mike Trout.
Do you know what Mike Trout looks like? Have you ever seen Mike Trout in a commercial? Are you just picturing a fish with a baseball hat on?
The baseball players who can break through the cultural noise of 2019 are the loud ones, the brash ones, the fun ones; they're just not as good as Trout. Rivera, though, was a star, and he was not fun. Rivera was death incarnate, the Grim Reaper of the ninth inning. His superpower was his inevitability. The Sandman cometh to send you off to Never Never Land.
It sounds bleak, doesn't it? It was especially so if you were not a Yankees fan — which, sorry, most people weren't and still aren't. Sports play the vital role of being a joyful escape in an increasingly tumultuous, grim world, and Rivera did not bring joy but misery for the fans of every other Major League Baseball team in the country. That in itself is also a throwback.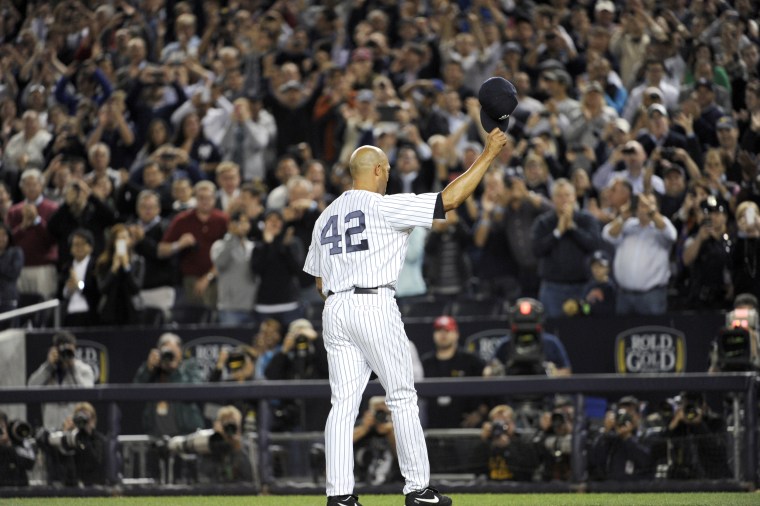 The closers of today are not seen as invincible; the days of the lights-out closer are gone. Even the best of the best today — Kenley Jansen, Aroldis Chapman, Craig Kimbrel, etc. — are fallible, human, beatable. The mystique surrounding Rivera (and contemporaries like Eric Gagne and Rod Beck) is from another time and another place.
Closers still come out to popular songs meant to intimidate (Jansen strides out with swagger to Tupac and Dr. Dre's "California Love") but nothing can strike fear the way "Enter Sandman" did. Maybe nothing ever will.
That time is through. The past is where it belongs: in the past. But the Hall of Fame inductions this weekend allow baseball fans to appreciate what's come before. "What it should not be" is an excuse to complain about "those darn kids and their bat flips." Mariano Rivera's silent assassin persona doesn't fit today's baseball landscape. The past belongs in the past, but Mariano Rivera will live forever in the halls of Cooperstown. And he deserves all of it.