For the past year, I've been keeping a notebook: In it, I have handwritten recipes, cover letters for pitches and jobs, letters to the government about extending my visa, letters to Congressional representatives about the new horror of the day, statistics from news articles ("average tax cut for families making less than 25k a year, $60; average for people making a million, $70k; median American income: $59k"), transcribed wall text from the Stasi archives, future social media posts and reams and reams of quotes from novels and non-fiction books.
There are good reasons to use a notebook: it's intimate; it slows down your thoughts; and, if you decide to publish them somewhere, whether on social media or in an essay like this, they must be transcribed once more, which forces you to re-see, revise and consider whether this is a thing you actually want to put out into the world. You can't shout from a notebook.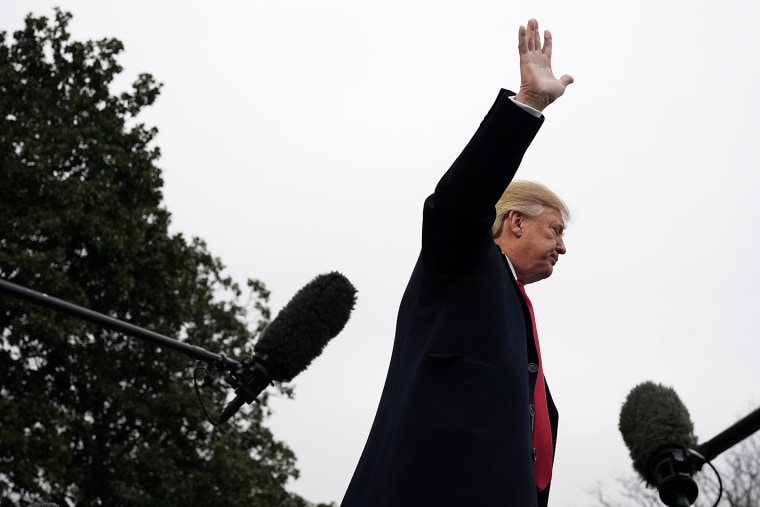 But of course, the real advantage of a notebook is that it can't shout back at you. Your notebook will never pop up with a sickeningly familiar news alert warning you that, in the past hour, yet another pillar of democracy, generosity or human decency has been gleefully shredded by a maniac racist toddler who somehow has somehow still retained both a Twitter account and the nuclear football.
It is not, in other words, your computer or smartphone. A book, a magazine or a notebook are self-contained worlds; the internet can't reach you here.
The internet, as you likely already know, has been weaponized — by Reddit trolls, by Russian bots, by our own president, by (in some cases) our own families, by actual Nazis.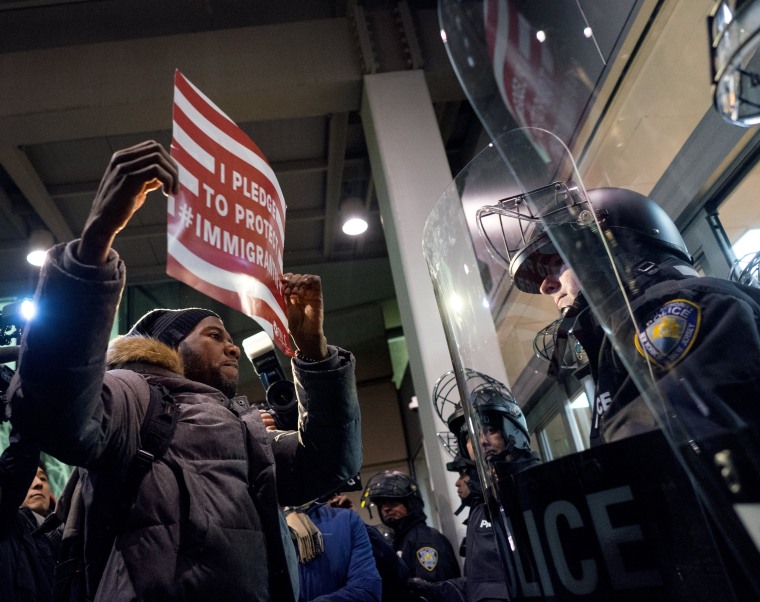 It's also where we have fought back, frantically posting details of bills (in some cases, scrawled marginalia on bills) with our representatives' names attached, marshaling friends to flood the airports when the first travel ban was issued, and raised money to defeat an alleged child molester (though the real work was done on the ground in Alabama, by people like Perman Hardy, who drove ten hours to get black voters to the polls). Social media has been a significant tool for progressive social and political activism: Black Lives Matter, the Women's March, the March for Science, #MeToo and more.
I don't, however, retreat from informed, daily active engagement by using my notebook instead of the internet: I am fiercely grateful to all the reporters, columnists and investigative journalists who have documented the abuses of this administration and others like it around the world. I am grateful to friends and colleagues who have collected daily acts of resistance and insisted that we not look away. I am willing to poison myself with the exact amount of daily news exposure needed to fight back against the dangers of this time. But these are not the only voices we need to hear to give us the resilience and imagination to survive this mess, politically and psychologically
Defiance can also mean resisting psychological colonization, and celebrating imagination, history, art, love and joy. It can mean reading books, watching movies, listening to music and listening to the stories of people who are being told to shut up, behave and get in line..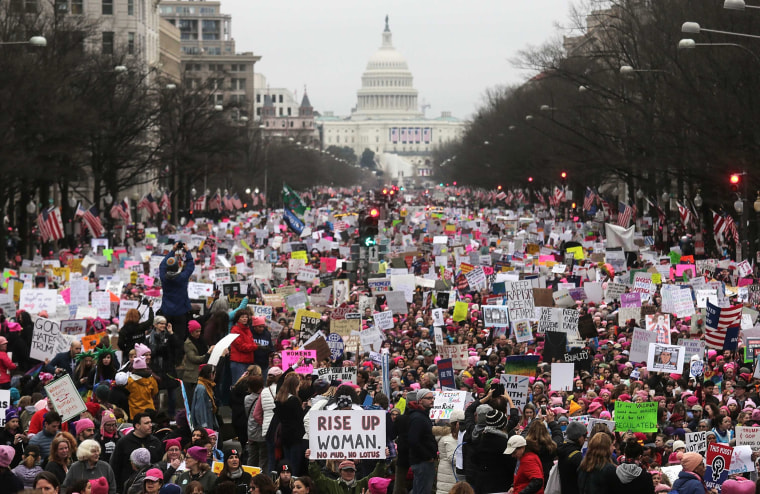 Here is a quote I wrote in my notebook last spring, right before my blocking app killed the Internet for the day. Speaking of the current inhabitant of the Oval Office to The Guardian, Naomi Klein suggested that he had turned the shock doctrine into a kind of personal superpower. (The shock doctrine, as defined in her 2007 book of the same name, posits that governments around the world take advantage of their citizens' collective psychological and emotional disorientation following disasters — tsunamis, floods, terrorist attacks — to enforce new controls over the population). But in his case, she says, "It's not like he's taking advantage of an external shock — he is the shock. And every ten minutes he creates a new one."
Authoritarianism depends on this shock: It shatters our concentration, saps our spirit, stokes fear and anxiety. And, as Laurie Penny pointed out in her essay "Against Bargaining," these emotions are the proper response to these shocks: "Anxiety and despair are not irrational in this context. They are, in fact, the only rational response." But she cautions against the warm-bath cure: "It turns out you cannot stop fascism by turning off Facebook and doing some deep breathing. All you can do is make yourself feel better, and there are limits to how much better it's safe to feel right now."
None of us can, or should, feel safe right now. This administration has kept us liberals in a constant state of dread and anxiety, thinking What have they done, what will they do next, how will they hurt us and the people we love? As we move into 2018, there's no reason to believe it will get better: In all likelihood, the psychological warfare of threatened abuses will continue to be turned into policies that enact tangible, lasting harm from which people cannot step away in their daily lives. The best we can hope for while Trump and his ilk are in power is that they continue to be hamstrung by their vast ignorance and incompetence.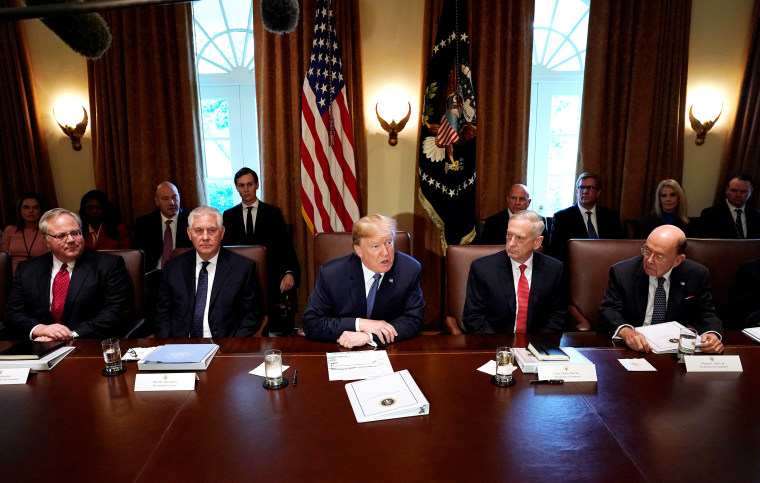 The man who currently occupies the White House may have the title of commander in chief, but he does not get to write the script of his time in office. He is not the sole history of our age and he can not write it. He is not capable of it. Historians may record his contributions — in 140 character (poorly spelled) tirades of abuse, propaganda and outright lies — but it will be up to the journalists, the artists, musicians, filmmakers, academics, activists and other citizens to tell the story of this time.
This year, like nearly everyone else I know, I've been mainlining historical narratives about ruined empires and life during wartime. Because my partner and I have lived in Germany since 2015, our reading list for the past three years has a crash course in European history and authoritarian governments. We read out loud to each other, while making dinner, in bed, on buses. This past fall, we spent eight hours each direction on a bus going from Berlin to Mainz (he reading Neil MacGregor's "Germany: History of a Nation" and me reading Mary Beard's "SPQR," a history of Rome). When we stopped, the young woman sitting in front of us turned around.
"What are you reading?" she asked.
Reading how other people in other places have resisted authoritarian governments provides hope, strategies and practical advice.
At first, we were sheepish and afraid we'd been talking too loudly. "No," she said. "It's interesting." We started talking to her and her boyfriend, who were both from Ethiopia and college students at an American university, studying in Germany for a semester. On the way back, we kept reading out loud, to ourselves and to the former strangers in front of us in the dark.
Reading how other people in other places have resisted authoritarian governments provides hope, strategies and practical advice. But we also need new stories of our own age, and people to tell them. We need music and movies and fiction and novels and poetry that tells of people's lived experience. Soon after the election, a feminist writer friend was wondering how she could possibly continue to work on fiction in this climate. Her editor's response: "He does not get to take your novel." And he does not.
I am grateful to the writers whose books got me through this year, like Britt Bennett's "The Mothers;" Chavisa Woods' short story collection, "Things to Do When You Are Goth in the Country," about queer teenage Goths rural America; Maggie Nelson's "The Argonauts;" Colson Whitehead's "The Underground Railroad;" Yuri Herrera's "Signs Preceding the End of the World;" Nikesh Shukla's essay collection The Good Immigrant; the work of Rosarium Publishing, a small press for sci-fi and comics featuring mostly multicultural superheroes. I am grateful to the writers who kept on writing essays and novels throughout this terrible year, like those on R.O. Kwan's Electric Literature list of 46 books by women of color ("In honor of our next president, the 46th — whoever she, he, or they might be").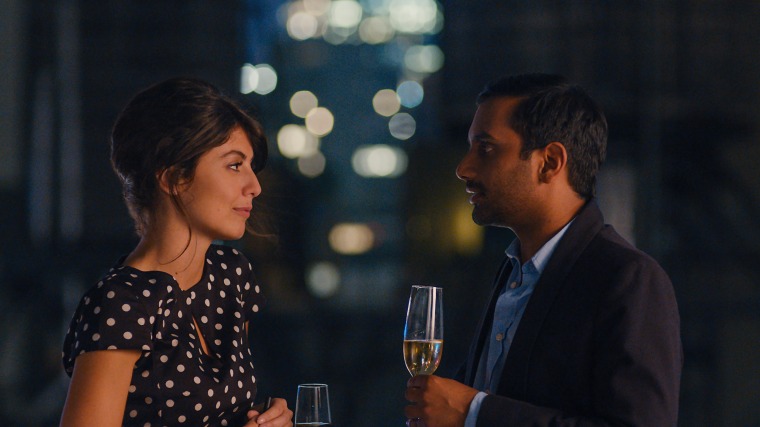 Some of the best films and television series made this year also defy this administration's version of America: Aziz Ansari's "Master of None," "Moonlight," "Star Wars."
The music of Shambhu Leroux, a French-Vietnamese punk turned Indian Kathak dancer turned Berlin psychobilly turned gospel singer has matched the darkness of some of these days. These Parisian punk rockers articulated the rage many of us feel (As one of them told me, when confronted by racists and misogynists: "You grin and sharpen your knives. Time for fear to switch sides.") Emily Flake, the New Yorker cartoonist, has been known for her eviscerating political humor, but one of my favorite pieces this year was a simple valentine to her high school self and her favorite band, Jawbreaker.
We need our art, both fiction and non-fiction, to interrogate and reflect the troubles of our time. But sometimes the mere act of daring to look away, to find love and joy in the face of those who would deny us it, is its own form of subversion.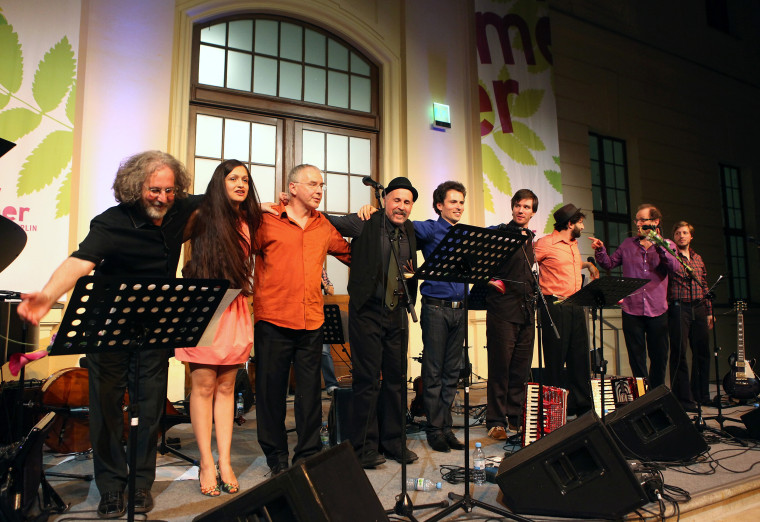 After the election, but before the inauguration, we went to see a live concert by the Semer Ensemble in Berlin. The Semer label was founded in 1932 by Hirsch Lewin, who had worked as a forced laborer during World War I, and featured Jewish musicians, mostly singing in Yiddish. On November 9, 1938, the Sturmabteilung — Hitler's brownshirts — destroyed the label's warehouse, including 4,500 records and 250 plates. Between 1992 and 2001, a musicologist painstakingly recreated the archives, hunting down records one by one in the hands of private collectors. The Jewish Museum in Berlin commissioned Alan Bern to recreate and perform the original music.
That night, we watched the Semer Ensemble work their way through their once-lost catalogue, and the final song, Vorbei — literally, "over" — tells the story of one last kiss before a farewell. The bandleader told the audience that originally he imagined that the song, written by Bert Reisfeld and Rolf Marbot, was a political song: A farewell to the homeland that both had to flee. But then he thought: Couldn't it be more interesting if it's really just a love song about a kiss?
Because when an entire regime is intent on erasing your humanity, it is a form of defiance to write a simple song to one's lover.
Amy Benfer is a writer and editor living in Berlin, Germany. Her work has appeared in Salon.com, The Guardian, the Believer, Mother Jones, Elle and Bandcamp.