This week, I made a visit to Chester State Correctional Institution in Pennsylvania. For about an hour and a half, I met with Meek Mill, a 30-year-old rapper who is currently serving a two- to four-year jail sentence for allegedly violating a probation agreement stemming from a 2008 conviction. We discussed the issue of criminal justice and probation and parole reform. As I spoke with this young man, I thought about the countless known but mostly unknown men and women who have been victimized by the justice system in general, and by the parole and probation system in particular.
For decades, I have helped advocate for victims of injustice, from Michael Griffith's family in the 1980s to the families of Trayvon Martin and Eric Garner more recently. Meek Mill is an extension of that fight. Today, there are thousands in Pennsylvania — and untold numbers nationally — who are sitting behind bars because of a supposed probation violation related to minor and meager acts. America's continuing fetish for incarceration (and disdain for rehabilitation) is a national disgrace.
When Mill (real name Robert Rihmeek Williams) was still a teenager, he was convicted on charges related to the possession of guns and drugs; he served eight months in prison and was then placed on probation for five years. This probation was later extended. He now finds himself in jail for allegedly getting into an altercation at an airport (all charged against him were dropped) and popping wheelies on a dirt bike in New York City (these reckless endangerment charges are also likely to be dismissed as part of a deal).
America's continuing fetish for incarceration (and disdain for rehabilitation) is a national disgrace.
In other words, Mill was sentenced to jail in large part for alleged probation violations in which the original charges were either dropped or will likely be dismissed. On top of this, both prosecutors and Mill's own probation officer recommended that he not serve prison time. The judge, Genece Brinkley, decided to lock him up anyway.
It's important to note some of the troubling comments and behavior of Judge Brinkley while overseeing Mill's case. According to Mill's attorney Joe Tacopina, the judge wanted Mill to say her name in a song, and also gave her opinion as to who should be managing him. Is that appropriate behavior for a judge? She even reportedly told him to take etiquette classes. Brinkley has overseen Mill's case for years and at this point, it seems clear that it has become personal for her. This is unacceptable.
Sadly, what is happening to Mill is representative, on many levels, of the kinds of problems we see happening all across this country. And the abuse of power by judges becomes even more problematic when coupled with a broken probation/parole system that too often targets minorities and the poor. Combined, this creates a vicious mechanism that keeps Americans in a perpetual cycle of imprisonment, diminishing their job prospects and short-circuiting their futures.
Today, we have a federal government that believes "law and order" means criminalizing even more behavior. The focus appears to be on filling up jails rather than reforming lives. As a reminder, America has the highest incarceration rate of any country in the world.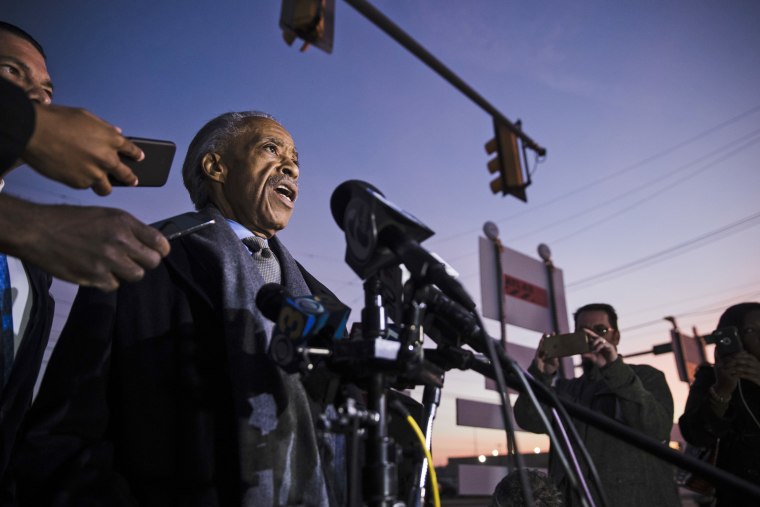 Mill is an extremely successful artist and celebrity. If the criminal justice treats men like him this way, just think about how it treats all the others languishing beyond the spotlight. When I met with him on Monday, Mill was humble. He emphasized this situation was so much bigger than just one case. And he is absolutely correct. Now the question is how can we work to reform this system before it destroys more lives.
I fight for Meek Mill, just as we at the National Action Network have fought for 2Pac, for Michael Jackson, for James Brown and for others. By fighting for them, we hope to also draw attention to those who have not had a fair day in court or a high-powered attorney or the support of Jay-Z.
We must take abusive power away from judges. We must reform a system that keeps too many kept behind bars and many others stuck in metaphorical jails created by punitive, arbitrary and unclear probation guidelines. We cannot continue locking up our citizens for minor violations; everyone deserves a fair shot, whether that person is focused on writing rhymes or writing plans for their future.
Rev. Al Sharpton has held such notable positions as the youth director of New York's Operation Breadbasket, director of ministers for the National Rainbow Push coalition, and founder of his own broad-based progressive civil rights organization, the National Action Network (NAN). Rev. He hosts PoliticsNation, which airs from 8-9 a.m. ET on Sundays on MSNBC.