When I woke up on the morning after incumbent Sen. Cindy Hyde-Smith, R-Miss., defeated former Secretary of Agriculture Mike Espy, a Democrat, in an election that turned into referendum on racism for both our state and the country, there was a text message waiting for me from a local pastor who serves at a predominantly white church.
"Do you think this election is a reflection of who we really are as Mississippians?" he asked me.
"Yes and no" was my answer — because it's complicated (and because Mississippians aren't just white Mississippians). I've run a local newspaper, the Jackson Free Press, for 16 years here, and it's given me a front-row seat to the dichotomies that make us who we are as a state, especially when it comes to racism.
The outcome definitely reflects the political realities of Mississippi: Yet another white senator is going to represent (nominally) all of us in Washington, as has been the case since Reconstruction ended and ushered in the modern era of a state with the highest proportion of black people. The truth is that most white voters here have never voted for an African American for a statewide office in this state, and the vast majority didn't again last night. Old racism dies hard.
But the less obvious answer is that Mississippi is different now in significant ways — and that won't be as obvious to the well-meaning band-wagoners from beyond the state line. Notably, this election cycle saw more candidates (including Espy) willing to run as something other than a pastel Republican, and Espy got much closer to a win than any conservative white Democrat has in years.
Plus, the fact that so many people here — including many white people, if not enough of us — were openly outraged by Hyde-Smith's disturbing approach to race is a stark change from the past. She was either clueless about why her words were so offensive to black citizens in the state that saw the most lynchings, or she stridently didn't care because she didn't see that part of her constituency as her voters.
In previous years, it might not have mattered, but Hyde-Smith's racial politicking electrified many Mississippians to work harder to get the vote out, as well as have uncomfortable and needed conversations about race. And Hyde-Smith's words — and lack of educated and empathetic follow-through in response to criticism — inspired the Jackson Free Press to look into her own education, discovering that she was likely brainwashed in the language of the "Confederacy's lost cause" in one of the early segregation academies in the state.
It was telling that she later sent her daughter to one of those "culturally-sheltered" institutions — as so many white people do — claiming that it's for a "better" education. But these schools aren't just any private school; they were set up intentionally to limit white kids' exposure to African Americans and this state's real history of racial oppression.
Because of this race, far more people in the state and nation now know what a "segregation academy" was and how they've evolved and still exist — and Mississippians and others now understand that early "school choice" vouchers were used to help white families transfer their children and their tax money to such "seg" academies.
Plus, Hyde-Smith's and our Gov. Phil Bryant's refusal to talk about their education in such schools prompted others here to share their stories of attending those schools as children and to vow not to put their kids through the same thing.
White people were not speaking out as openly against racism here 16 or even 10 years ago. When Majority Leader Trent Lott made his horribly racist statements in 1980 and then again in 2002 that the country would have been better off had Sen. Strom Thurmond been elected president 1948 as a Dixiecrat, there was a national media storm, but many white people in the state did not care. The same could be said for former Gov. Haley Barbour when in 2011 he shrugged at the racist Citizens Council's role in segregation in his hometown.
There are other, local examples, too. Mississippi Senate Tourism Chairwoman Lydia Chassaniol, a Republican, gave the keynote speech to the Council of Conservative Citizens' (the group that inspired Dylann Roof to massacre black worshipers in South Carolina) national convention in Jackson in 2009. It drew essentially no media attention — beyond my newspaper — in Mississippi and little notice nationally. Or when State Sen. Karl Oliver said just last year that people taking down Confederate statues should be lynched, there was media coverage, but he still holds his seat in the Mississippi Legislature.
Yet, during the last month of this campaign, we even saw a surge of white Mississippians, including lifelong conservatives, willing to outright challenge the racial status quo here. It's obviously not enough — yet — but Espy's loss won't be the end of that reckoning, either.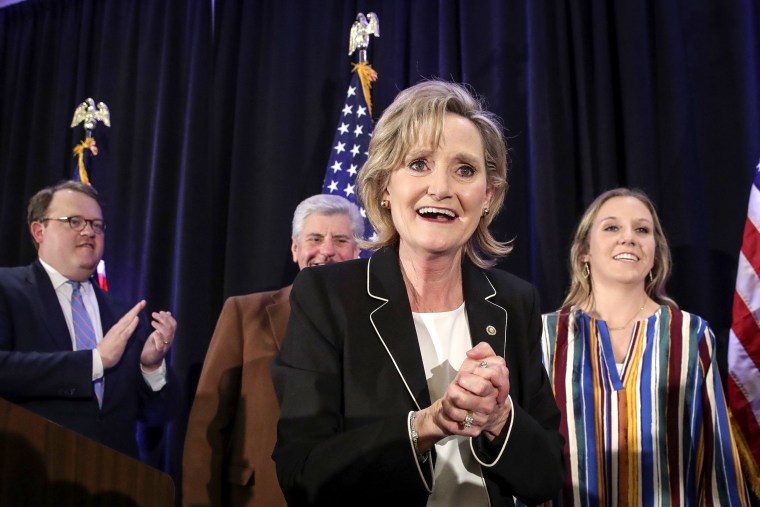 White Mississippians as a whole still do not punish candidates who engage in racist rhetoric, in no small part due to the type of miseducation on race that many of them clearly grew up amid. It's a brainwashing that is hard to reverse, but the battle to change it is necessary for this state.
Throughout Mississippi's history, when residents talk openly about racism here and challenge racist politics, we're told to leave because we don't fit in — and many smart natives do just that, making it easier for Republicans to keep winning elections. Exit polls for the general election on November 6 showed the usual for our state — people under age 45 supported Democrat Mike Espy while people over 45 voted Republican.
But this time, the volume of dissent to the status quo in Mississippi is louder than it's ever been — including among many white natives — and that is going to make Republicans' use of racist political strategies much harder in upcoming elections. Espy may have lost the race but, like successful battles first to end slavery and then Jim Crow in this region, his ideas may still win the war.