Stephen Bannon, the executive chairman of Breitbart News, on Tuesday stepped down from his perch atop the media empire into which he stumbled and then to the top of which he manipulated himself. Bannon may be now gone, but, unfortunately, the monster he created at the Breitbart site — which was the opposite of the vision of its founder, Andrew Breitbart— can no longer be contained.
Andrew Breitbart famously said that politics is downstream of culture: That was why, when he started expanding Breitbart.com beyond publishing news wire stories, his focus wasn't politics, but liberals' stranglehold on Hollywood, journalism, academia and government. Andrew understood that changing the progressive bent of those mechanisms for influencing public opinion would be more effective means for achievinglong-term conservative victories than supporting particular politicians or candidates. The ultimate success of the conservative movement was always less dependent on electing individuals to office than on exposing and eliminating liberal bias in society at large that made those political battles so difficult to fight, and that's exactly what Andrew set out to do.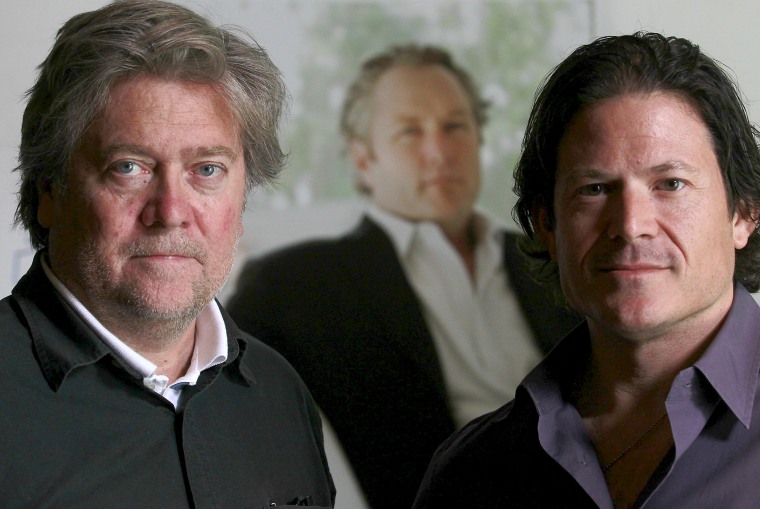 Bannon, clearly, had other ideas and, after Andrew's untimely death in 2012, stumbled into the means of achieving them by taking over the editorial management of Breitbart's namesake website. The site went in a radically different direction under the direction of Bannon, Larry Solov and Joel Pollak, and most of the editorial team and Breitbart's inner circle departed the site; several people even publicly distanced themselves from what they felt the site had warped into after Andrew's death.
(Take this photo taken of Breitbart staff taken at Andrew Breitbart's funeral: Three of the most visible personalities, Dana Loesch, Larry O'Connor and Meredith Dake, were gone soon after Andrew's death. A fourth, Ben Shapiro, later loudly resigned during the 2016 election.)
What were then the three arms of the site — Big Hollywood, Big Journalism and Big Government —folded into one property: Breitbart News. The site, once led by a happy warrior fighting the culture wars, soon felt the effects of being taken over by a dark and angry man hell-bent on influencing politics, first and foremost. The "Breitbart embassy" in Washington, instead of Los Angeles, became Bannon's home base as he continued to insert himself into politics, and only politics.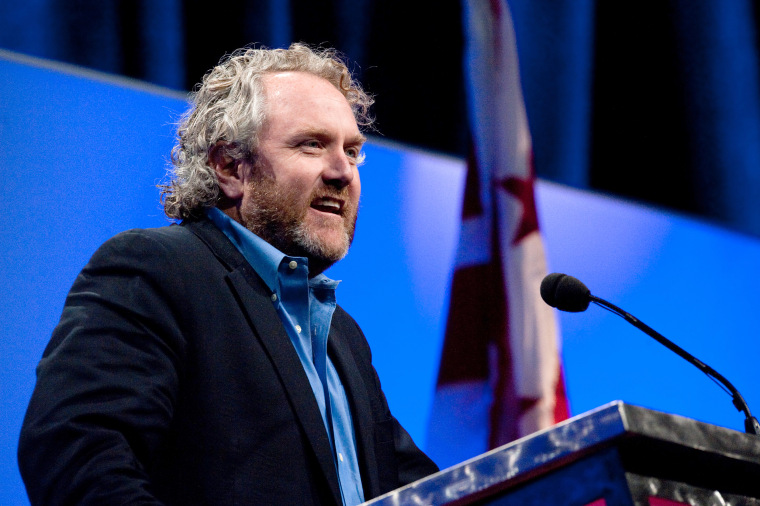 Take, for instance, the two men's different reactions to the rise of Trump. Appearing on Fox News in April 2011, Andrew read the tea leaves about the power of the cult of personality, warning conservatives not to underestimate Trump; he also scoffed at the idea that Trump was in any way an ideological conservative. Had Andrew lived, many conservatives believe that Breitbart.com would have certainly served instead as a stopping block, not a stepping block, for a Trump candidacy.
But at the website without Andrew at the helm, Trump saw early and vocal backers and, ultimately, after successfully hitching Breitbart.com to candidate Trump, Bannon managed to stumble into the C-suite of a Trump candidacy and then the White House itself. No one, least of all Bannon, can credibly claim that Andrew Breitbart aspired to or would have taken a role at the White House, let alone under a candidate who (like Bannon) saw the conservative movement as a political means to a personal end.
"I'm thrilled that Bannon is leaving Breitbart and I hope he's really leaving," radio host, former editor of Big Journalism and Andrew Breitbart protégé Dana Loesch told me. "He took an amazing, ground-breaking media entity that focused on battling bias in media, Hollywood, and academia, and turned it into a DC-insider apparatus to propel him to a position of greater influence."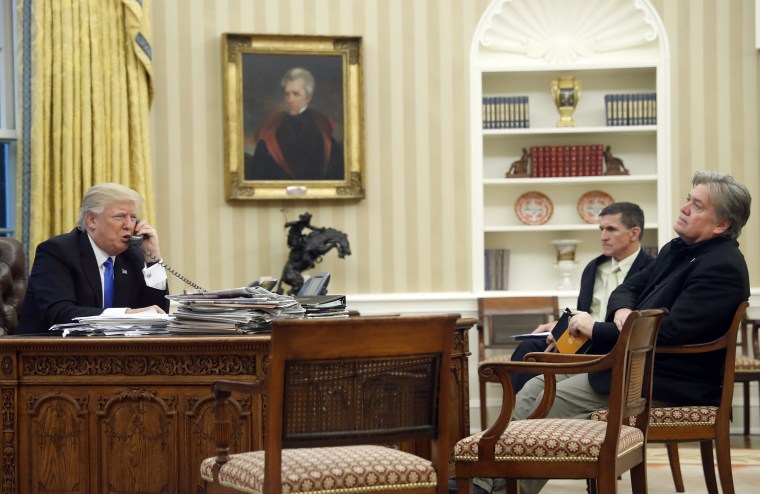 "He is a wannabe Andrew Breitbart without the media instinct, editorial eye, happy temperament or loyalty," she added.
Another Breitbart protege and former editor, the Daily Wire's Ben Shapiro, was equally pleased with Bannon's downfall. Shapiro wrote, "Trump can abide anything but disloyalty. And Bannon, it turns out — as all of us who knew him knew — is a deeply disloyal human being."
"The great tragedy in all of this," he continued, "is that Breitbart's name has been smeared with Bannon's toxicity. Now they'll have to rebuild."
So what is next for Breitbart.com, but which resembles next to nothing of what its eponymous founder envisioned? Breitbart's name — both Andrew's and that of his site — have been permanently smeared by Bannon's tenure and his role helping Donald Trump get elected. The majority of the site is staffed by individuals who likely never even met Andrew Breitbart, and know more of Bannon's vision than Andrew's. While it's good that Bannon — a figure reviled equally on the left and the right— has moved on, the Bannonization of Breitbart News is likely permanent.
Unfortunately, Bannon's departure wasn't because Breitbart.com, its financial backer Rebeckah Mercer or its readers saw him for what he was all along; he just became yet another target of the the man he helped elect to the White House. The site is only as influential as it is because of its loyalty to the Trump administration, not because it's achieved its original aim of changing the liberal bias among America's cultural creators; by firing Bannon, the site's current leadership only reiterated just how deep that loyalty flows, and its intention to remain engrossed in petty Trumpian political battles; not ideological ones. The ringleader is gone, but the circus at Breitbart is almost certainly going to go on.
Bethany Mandel is a senior contributor to The Federalist, an editor at Ricochet, a columnist at the Jewish Daily Forward and, in her spare time, a stay-at-home mother of three.