While researching the opioid crisis underway in Dayton, Ohio for a story on NBC Nightly News, it became clear to me quickly how serious the problem there is. What wasn't clear to me was how the problem would manifest itself visually. Were there drug dealers out in the open on street corners? Would I find used needles lining the alleys? Those are the cliché images we've come to expect but, in Dayton, the surprise was how mundane the images are.
Take, for instance,The Trolley Stop on the edge of The Oregon District -- a great place to meet people for lunch, which is what I went there to do. It has a terrific outdoor seating area in the back, the food is good and the service is as friendly as can be, with a real mid-west unhurried vibe.
It also has two signs, just as you walk in, taped to two milk crates. "No BACKPACKS upstairs," reads one; "BACKPACKS in here PLEASE," reads the other.
What's upstairs? The men's room and, by the end of lunch, I needed to use it. But I had my backpack with me and in it was my laptop, a video camera and a lot of other things that I didn't want to leave in an unmonitored milk crate by the door.
"Do I really need to leave my backpack?" I asked a manager.
"Oh you don't look like you have heroin," she said. "Go ahead."
That's how bad the heroin problem is in Dayton, the largest city in Ohio's Montgomery County: A nice restaurant in the restaurant-row part of town has to have a sign that essentially says, "please don't shoot up here."
This is the part of Ohio that media frequently refers to as the epicenter of the country's opioid epidemic. There are a slew of numbers – and even more personal stories – that will tell you how bad the situation in Dayton is, but for me, it's the existence of a website, updated every Friday, that documents the number of opioid deaths in the county.
This year, so far, that number is 512. It was 349 last year; it was 259 the year before that. The numbers suggest that, in Montgomery County, more than 650 people will be dead from opioid overdoses by the end of this year.
From Dayton Children's Hospital, to Montgomery County's Sheriff, to East End Community Services, to Brigid's Path, to the local fire departments, the efforts underway in Dayton to try to stop the opioid crisis are stunning. And the woman who may be the biggest fighter of them all, Lori Erion, is actually quite tiny.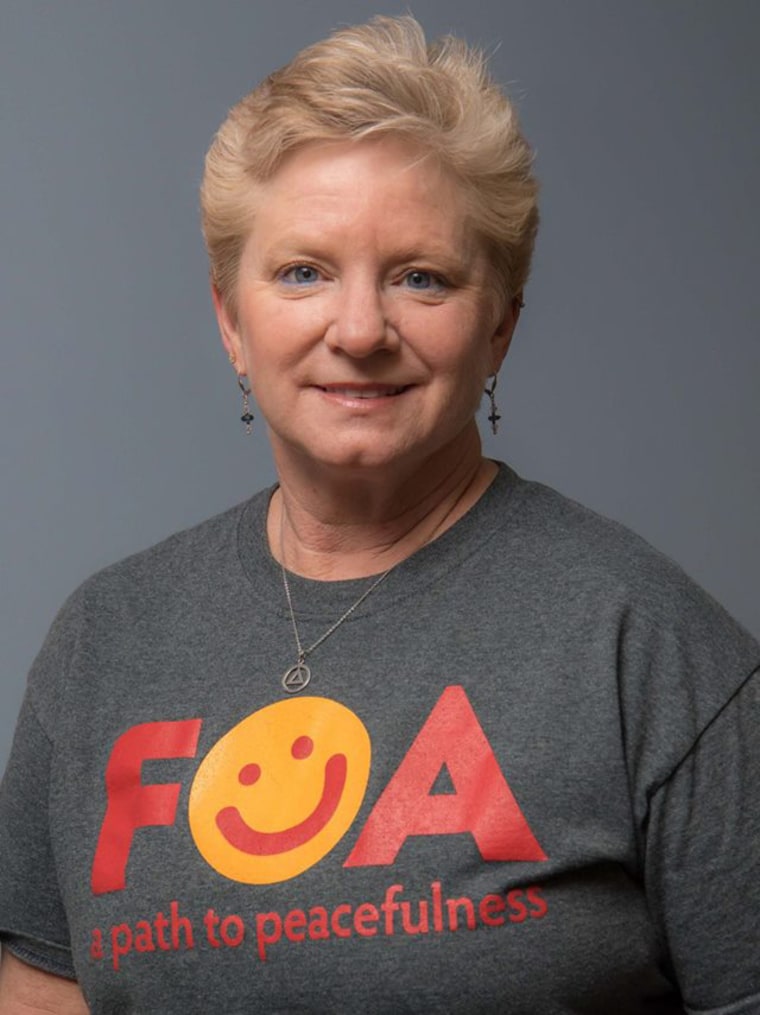 Lori can't be more than five feet tall, but she looms large in Dayton. A graphic designer by trade, she launched Families of Addicts years ago on the heels of her own daughter's battle with opioid addiction -– and her non-profit organization is nothing short of essential to this part of Ohio. Call just about anyone in Dayton to ask about the issues with heroin and synthetic opioids and soon enough the conversation turns back to a recurring theme: have you talked to Lori at FOA?
Lori's people partner with law enforcement and treatment experts for G.R.O.W. (Getting Recovery Options Working) blitzes, going door to door in high-use neighborhoods bringing anyone who will listen information about how to get help with addiction. Weekly FOA meetings in five counties give support to the loved ones of addicts, people suffering unknowable pain to anyone who hasn't "been there." And then there are the individuals who all speak of Lori as their rock, as the person who got them through their own addiction, their son's, their parent's.
The annual FOA Rally 4 Recovery is Lori's tour de force, part county fair – live music, food trucks, balloons and face painting – as well as dozens of booths dedicated to addiction recovery, the formerly active users finding strength in their shared sobriety.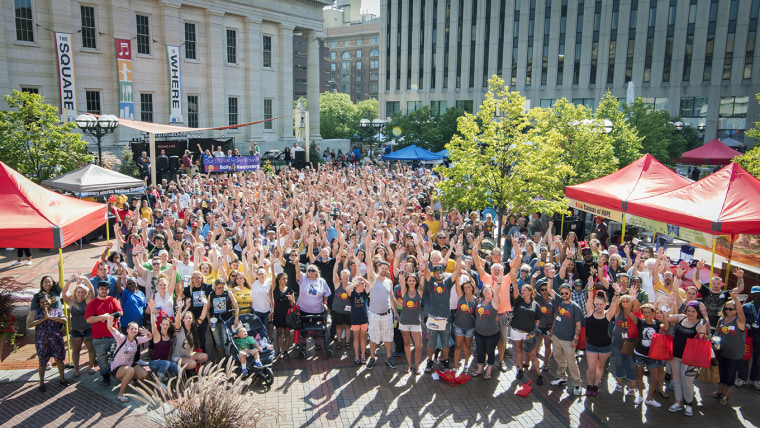 There, I met grandparents raising five kids because their own children were lost to addiction. I met an eighth grader who is rebuilding a relationship with his mother who is now in recovery; when he was four, he had 17 cavities because he was in a home with no one telling him to brush his teeth. I met a woman who, now three years clean, told me about her two children being there when she was using, about letting drug dealers live in the home with them, about even taking her children with her when she went to buy heroin. Now she works at a treatment center helping other addicts in active use.
You can go to Dayton just to see the horrors; they are real. People are dying, families are being destroyed and children are suffering.
But there's more to Dayton, and to every community fighting the opioid crisis, than just horrors. In Dayton, the fight is on, and the people fighting back are determined.
I hope the people win.
Eric Salzman is a producer for NBC Nightly News.