Split apart after the death of creator Jim Henson and mostly left to languish, a series of clever YouTube shorts at the beginning of the decade suggested Henson's eccentric, nostalgic Muppet characters were on the cusp of revival. A decade later, the puppetry potential still sits there but, so far, only Netflix has stepped up to take advantage. The streaming service's new series, "The Dark Crystal: Age of Resistance," is the Jim Henson Company's first real try at rebooting an old property, albeit a wobbly and uneven one.
Henson was a singular creative force. His ideas were utterly unlike anything that was happening in entertainment in the 1970s and the '80s, and that still holds true today.
Henson was a singular creative force. His ideas were utterly unlike anything that was happening in entertainment in the 1970s and the '80s, and that still holds true today. "Sesame Street," for instance, now tucked away under the WarnerMedia umbrella at HBO, is a mere shadow of its former self at age 50. And yet it remains unrivaled as a staple of educational viewing. The Muppets, deep in the bowels of Disney, are so unconventional that the House of Mouse has struggled with what to do with them, despite intense nostalgia. Other Henson properties, including "Fraggle Rock" and "Labyrinth" have spent years in development, with no signs of a finished product.
But in comparison to both Muppets and Fraggles franchises, "The Dark Crystal" was Henson's strangest work. One of the properties the Jim Henson Company retained the rights for, this cult classic movie from 1982 depicts a hero's journey undertaken by the last two of a species desperate to save their planet from ruin by evil rulers. The puppets involved included vulture-like Skeksis, fawn-esque Gelfings, dinosaur-inspired Mystics and woodland Podlings, all jammed together on a fully realized planet, terraformed by foam, wires, miniature water features and fur. It was horror — but from the perspective of a crafty child.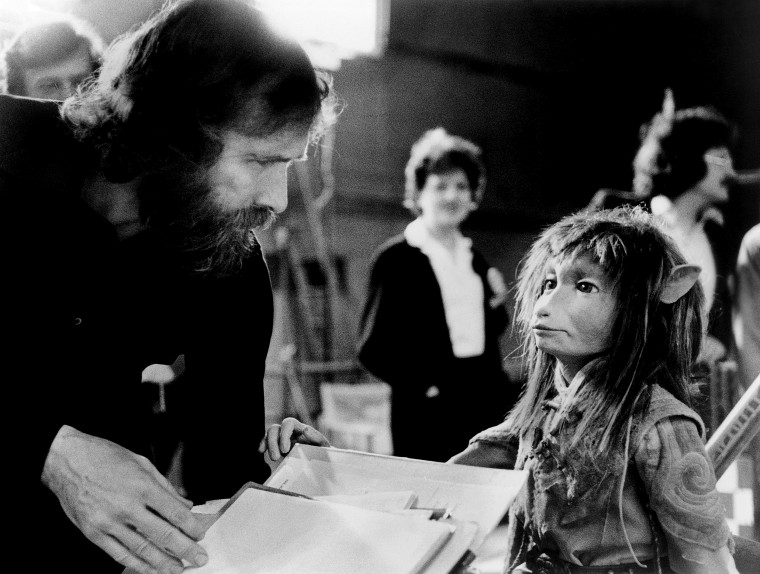 Henson's imagination didn't just encompass retelling one of our classic western myths, however. His initial idea for the world of "Thra" went so far as to include each set of creatures speaking their own languages; the movie was to be subtitled. (In the end only the Podlings wound up with their own tongue, as the language barrier it created was a plot point.)
As befitting the avante garde nature of the original, "The Dark Crystal: Age of Resistance" represents the first time anyone has tried to do something genuinely unique with one of Henson's universes since his passing. The five Muppet movies released after his death were all remakes of already well-known stories, and even Disney's attempted reboots this decade were pale imitations of his 1980s-era works. (As for "The Happytime Murders," we can be polite and pretend it never happened.)
But now, the Jim Henson Company has taken an already existing world and attempted to tell a truly new story with it. And perhaps, unsurprisingly, that story is very 2019, full of Trumpian fake news, feckless lying leaders, corrupt middlemen, oncoming ecological disaster and a surprising amount of inter-Gelfing bigotry.
In terms of bringing her father's vision back to life in the 21st century, producer Lisa Henson has emphasized the visuals — and the magic of puppetry. This show is richly textured, with a beautifully rendered three-dimensional planet. No expense seems to have been spared in creating the puppet cast, which is remarkable given its size. Entire scenes are given over to puppets doing what for humans would be everyday acts, but for these characters require dozens of craftsmen and clever camera angles to pull off.
The sheer wealth of vocal talent is almost as impressive as the artisanal handcrafted character creations, ranging from Mark Hamill, Jason Isaacs and Simon Pegg to Lena Heady, Helena Bonham Carter and Eddie Izzard. The headlining cast of Gelfing "resistance leaders" are played by Taron Egerton ("Rocketman"), Anya Taylor-Joy ("The Miniaturist") and Nathalie Emmanuel ("Game of Thrones").
But the problems with "Dark Crystal," start with the pacing. Henson's works were simple, as was the plot of the original "Dark Crystal:" two characters take a crystal shard and heal the titular object at an appointed time. Everything else was, in the end, extraordinarily marvelous window dressing. Understandably, something that direct could not sustain 10 one-hour episodes, forcing Netflix and the production to concoct a wildly complicated update.
Like most prequels, viewers come in knowing how the story ultimately ends. But even so, by the halfway point, the twisting storyline becomes exhausting. Every episode is a five-course meal, served with Podling musical accompaniment. (There's a lot of Podling musical accompaniment in this show.) Every narrative corner is crammed full to bursting. It's beautiful — but it's also way too much.
The hardest question that naturally arises when watching the show is whether this is something Henson would have done — or even liked. That's not to say "Age of Resistance" isn't charming in its quirks. But there's something extraordinarily direct — too direct — about its woke allegories. The CGI may hide the guide wires which the original film could never cover, but the storytelling gears of this modern myth squeak and grind in a way that's impossible to ignore.
For hardcore fans of Henson's work, "The Dark Crystal: Age of Resistance" will be everything they ever wanted, the densest, richest Muppet-layer cake of a dessert imaginable. The series is also clearly trying to appeal to both a nostalgic adult fandom and a new audience of Generation Z viewers for whom the Muppets are the stuff of alphabets and old DVDs. But it's hard to look at this series and and wonder what Henson would have done with our era, given the chance. Probably, and unfortunately, it wouldn't have been this.