The opioid crisis has grown too big for anyone to ignore, on the left or the right, as the devastation unfolds on the nation's streets every day: Drug users are overdosing in public bathrooms, on the sidewalks and in their cars; dirty needles litter the streets; and emergency rooms and first responders operate on overdrive as bodies pile up. Public health advocates in several cities want to establish a simple but radical intervention to prevent more deaths: Establish a clean, quiet room to allow people to use drugs in a safe, regulated environment under sober supervision without fear of arrest.
But some politicians would rather allow drug users to die all around us than protect their lives by allowing them to use in a safe space.
Though tackling unsafe injection drug use is widely recognized as critical to curbing the epidemic — opioid-related overdose deaths have been soaring for the last several years, reaching about 47,600 in 2017, with about one-third caused by heroin and many more caused by synthetic opioids — harm-reduction advocates have been unable to open a single safe injection site anywhere in the U.S. Efforts in San Francisco, Seattle, Philadelphia and New York City to establish the facilities have made some headway with local policymakers. But the Trump administration has waged a legal war on safe injection sites, seemingly viewing them as modern-day dens of iniquity.
Despite conservatives' fears about such sites "promoting" illegal drug use, a safe injection (or overdose prevention) site is primarily a public health facility. Individuals enter a private space where trained personnel monitor them as they inject with clean needles. Health care professionals are on hand to help connect people to other services, including treatment and basic medical care. Over time, preventing people from injecting in completely unregulated environments, where sharing needles is routine, helps stop the spread of HIV, hepatitis C and bacterial infections, while saving major public health costs.
Other countries are well ahead of the U.S. on overdose prevention, taking a less punitive, more public health-centered approach to drugs. Currently, about 120 safe injection facilities are operating in Australia, Canada and Europe, and various studies and anecdotal evidence have linked the programs with significant reductions in overdose deaths and decreased transmission of bloodborne diseases.
And, inviting heroin users to inject safely can help make the whole neighborhood safer, cleaner and more peaceful. Overdose prevention facilities are associated with fewer discarded needles in public areas and reduced overall litter, and long-term cost savings yielded from overdose prevention lead to more resources overall for the community's public health infrastructure. Not to mention the immeasurable social impact of engaging a population of drug users — people who have long been mired in shame and alienation — to help end the cycle of stigma that feeds the opioid crisis.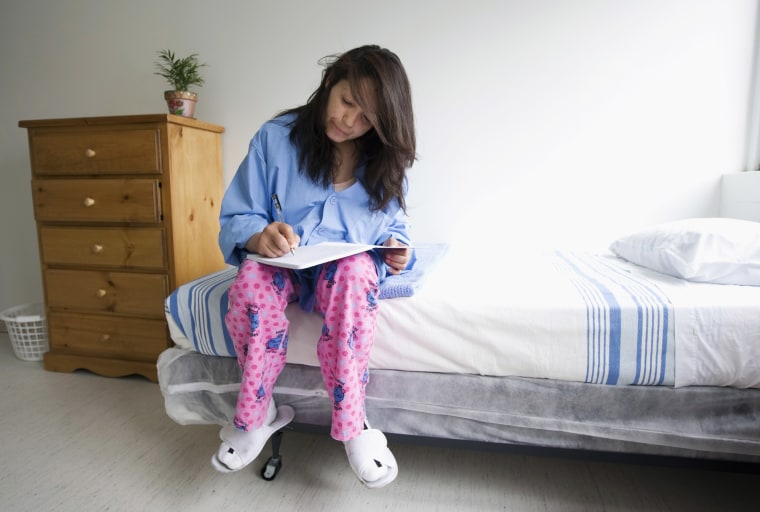 Despite this clear potential to reduce harm, the U.S. attorney for the Eastern District of Pennsylvania is clamping down on a fledgling effort to bring a safe injection facility to the Kensington neighborhood of Philadelphia. The Trump administration's lawsuit against Safehouse, an organization founded by local legal advocates and harm-reduction groups, charges that safe injection sites are essentially violating a federal law that "makes it unlawful to manage any place where people use [illegal] drugs."
Safehouse counters that its fundamental mission is "to provide lifesaving medical care, not to promote unlawful drug use." They also stress that their operations would actually serve the government's own anti-drug agenda, mitigating the risk of drugs by "promot[ing] access to clean and sterile equipment for drug consumption," preventing the spread of disease, and when needed, providing emergency interventions like the anti-overdose medication Naloxone. As for the alleged moral hazard of "enabling" drug users, Safehouse emphasizes that a key part of its practice is connecting people to free treatment and health care — which are definitely benefits that they would never be able to access if left to shoot up in a public bathroom. (An added twist in Safehouse's legal challenge is that it identifies as a faith-based group, and so defends its harm-reduction mission as an issue of religious freedom.)
Safehouse Vice President Ronda Goldfein explained that the organization aims to remove the shame and alienation that haunt many drug users, and to "give some dignity to everyone involved." For drug users without a safe space, she told me, "if they are so consumed with injecting drugs between parked cars using puddle water, there's no place, there's no time, to be thinking about how you move forward. But you come inside, you have a moment, a nonjudgmental moment, and you can see that there are other options before you."
Community surveys in San Francisco and Philadelphia show widespread public support for safe injection facilities as a public health safeguard. Nonetheless, proposals for safe injection sites do face local pushback, often from elected officials and civic groups who are worried about the facilities becoming an unsightly gathering spot for drug users in communities that are already plagued by opioids. Uncertainty about the political and social ramifications of safe injection sites might be one reason why the plans to build them have stalled in some cities.
But public attitudes about drug use have shifted dramatically in response to the glaring failures of the war on drugs. Years ago, the public was similarly wary about needle-exchange programs, which provide clean syringes to injection drug users. But the hundreds of needle exchanges that have been implemented nationwide have become a pillar of the drug treatment infrastructure. According to the Centers for Disease Control and Prevention, drug users who use needle exchange services "are five times as likely to enter treatment for substance use disorder and more likely to reduce or stop injecting." If the social service system is willing provide safe needles, then it makes sense to also provide a safe place to use them.
A safe injection site is the next logical step in confronting the reality of the opioid epidemic. The growing number of people who have been personally exposed to the crisis through friends or family members understand the difference between celebrating drug use and providing a supportive space for individuals in crisis. Within the walls of a safe injection site, people don't just get protection from an overdose; they regain, at least momentarily, the dignity of safety and self-respect.