When I began to practice law, almost 42 years ago, I had no idea that there was so much sexual harassment, so much sexual abuse of women and so much violence against women. I decided to accept some cases involving women's rights, not understanding that this problem was so pervasive and so severe, or that it was so damaging to women and such a violation of their right to enjoy equal employment opportunity. It is a form of sex discrimination.
The good news is that, in the years since, women have become empowered, they know their rights and they are asserting their rights — the right to do their jobs without having to run the gauntlet of sexual harassment. Women have broken the silence, and they're not going to take it anymore. I'm very, very proud of them.
No one has a right to take advantage of their position of power in the work place over individuals in that workplace who have less power, or no power at all. No one should have to pay the price of being victimized by sexual harassment just to have a job. Women are often vulnerable because they want to get a job or keep a job: they have worked very hard all their lives to be judged just on their merits and they're excited about the opportunity in employment that presents itself.
Women have then been (and often still are) placed in no-win situations by sexual harassers.
Women have then been (and often still are) placed in no-win situations by sexual harassers: if they say yes to a sexual harasser, then he may get tired of them and then they lose their job; if they say no, then he may go into ego shock and not hire them, not promote them or terminate them. So for many women who were victimized in this way, they were very angry about what happened.
Some took that anger about harassment, pushed it deep down inside of themselves and held it there for years. For many, it's become very self-destructive: In some cases, they've turned to alcohol or drugs to try to escape from that anger or suppress it; in others, they turned their anger outward against family, friends or coworkers. Those who have come forward have taken that anger and released it, and many of them are now using it as a source of energy, turned outward to help bring change.
For many years, many women who were victimized were governed by fear — the fear of retaliation if they spoke up and spoke out against sexual harassment. That fear was real: They perceived that they would be harmed if they challenged the person who was sexually harassing them. But I tell women to try to substitute their fear with information about what your rights are, and then assert your rights. And now, so many women are speaking up and they're speaking out.
The allegations that Harvey Weinstein sexually harassed many women have caused many women to say "me too" (as in the hashtag #metoo) and to talk about what they have suffered at their workplaces. It's a very important conversation but, in addition to speaking out, women need to assert their legal rights — to compensation for therapy bills they may need, medical bills if there's physical harm, lost wages, pain and suffering. I believe that the cost of sexual harassment should be borne by the wrongdoer, not by the victim. Right now, however, if women do not assert their rights, they are bearing the cost of their own victimization, and that's wrong.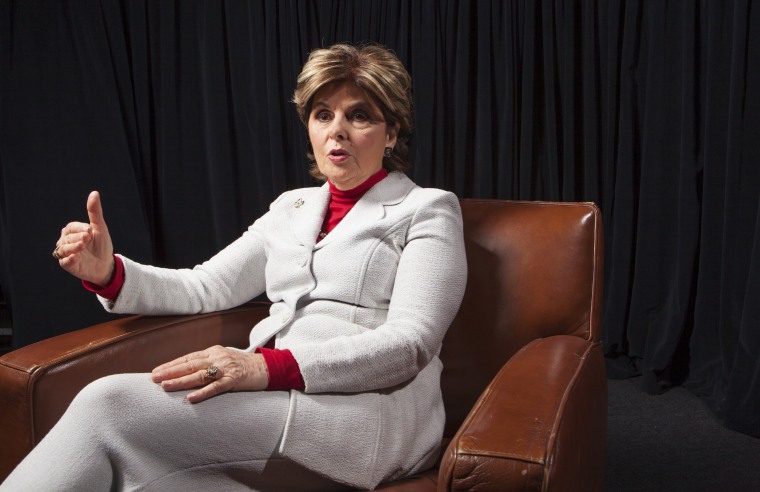 And, for many sexual harassers, the one language they understand is the bottom line. If they have to pay for their sexual harassment, either in the civil justice system or in the criminal justice system, then they will understand that it's going to be costly for them to do this again. I think that's the best teaching moment that they can have.
Any woman who is thinking of speaking out against a rich, powerful, famous man — or just someone who has power over them in the workplace whose name isn't well-known — should speak to a sexual harassment lawyer before she decides to speak out publicly. There are risks, real risks, in naming someone and accusing him of a crime. Be aware of what those risks are and then make an informed decision as to whether you wish to take them.
If you are being sexually harassed now, document what's happening to you and, if there is an HR department at your workplace, file a complaint in a timely way. Your employer has a duty to do a prompt, fair and thorough investigation. You have a right not to be retaliated against if you assert your rights and file a complaint. If you are retaliated against after you protest sexual harassment, you would be able to sue for that.
In addition, you should know that many, many, sexual harassment complaints are settled confidentially, so you don't have to be concerned that reporting harassment will affect you in another job, if that's your fear. We settle thousands of cases confidentially, and no lawsuit is ever filed.
It's hard enough to do a job without having to be in the workplace that some predators think of as a sexual playground for themselves. It's against the law; it's against public policy. What we want is respect and dignity for our daughters and our sisters and our mothers. Women speaking out have become a chorus for change and are making a statement: We're not going to take it anymore.
As told to THINK editor Megan Carpentier, edited and condensed for clarity.