Most people who didn't study art history in graduate school can still reel off four superstar Renaissance artists — the titans whose names the cartoon rat Splinter found in a battered art book he fished from a storm drain after rescuing four baby turtles covered in radioactive ooze. The animated rodent named the Teenage Mutant Ninja Turtles after Leonardo, Michelangelo, Donatello and Raphael.
What's less well-known is that Kevin Eastman, who started the comic with Peter Laird, wanted Bernini, his favorite sculptor, to be included in the group, but Laird convinced him Donatello rolled off the tongue better. Musicality of Italian names aside, a vital question remains: Did they make the right choice? Are Leonardo da Vinci, Michelangelo di Lodovico Buonarroti Simoni, Raffaello Sanzio and Donato di Niccolò di Betto Bardi (aka Donatello) really the unimpeachable top of the Renaissance class, or are they mere clickbait?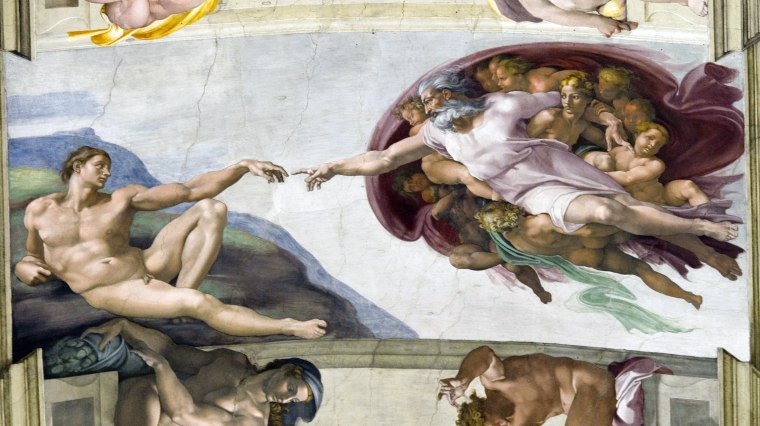 Given that these names are now synonymous with Renaissance art — and, to some, the totality of its artistic masters — it's important to investigate whether they really are the epitome of the Renaissance canon. Did the TMNT cartoon empire do us a service by engraving these figures in our collective consciousness, or did it lead us astray? And if so, who should make the quadripartite cut instead?
It's an important time to ask this question, since a whirlwind of activity is surrounding the artists and allowing for new consideration of their work. This year marks 500 years since Raphael's death, and Washington's National Gallery of Art, which has the most impressive collection of his paintings in the nation, is holding an exhibition of prints and drawings called "Raphael and His Circle" through June 14. Raphael is the subject of major exhibitions overseas this year (including this one), which come on the heels of a blockbuster Leonardo show that's just wound down at the Louvre in Paris.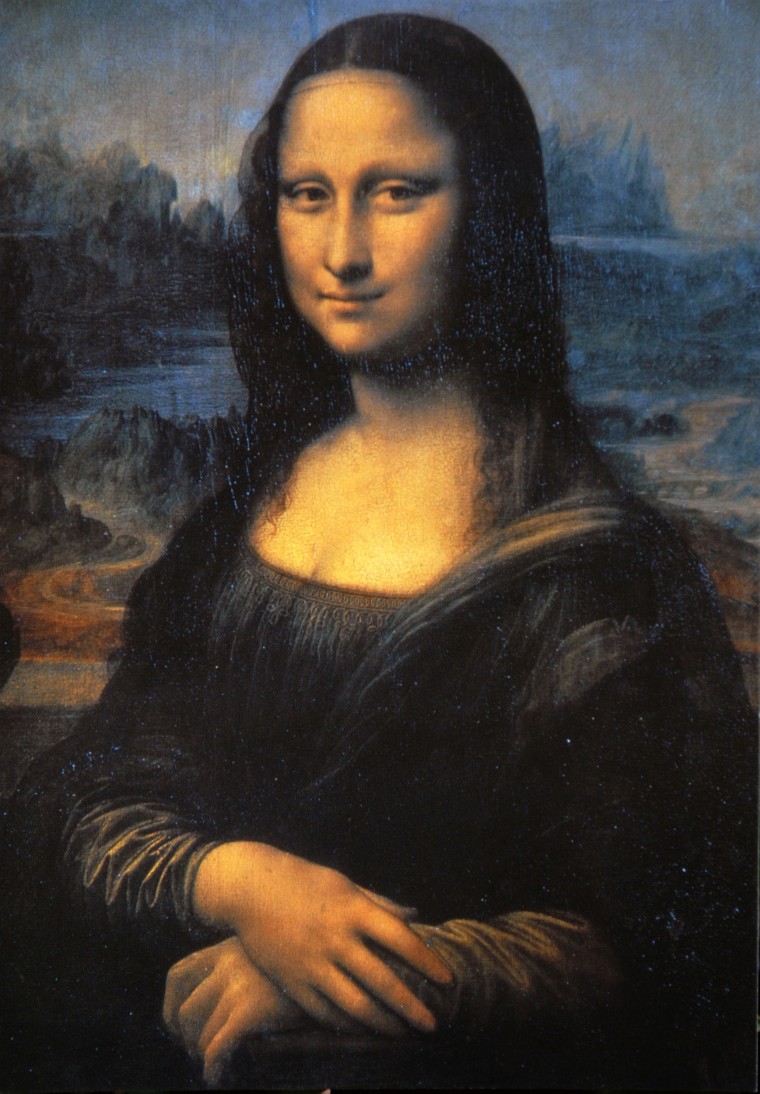 Michaelangelo, meanwhile, is getting a deep treatment of his drawings in Los Angeles. The Getty is holding an exhibit on "Mind of the Master" through June 7. And lest art lovers think that the namesakes of the "Cowabunga"-uttering mutant turtles were self-taught geniuses, recent shows in Washington and New York have centered on the artists' instructors. The National Gallery recently finished an exhibition of Verrocchio, who taught Leonardo, and the Frick Collection recently held an exhibit of Donatello's student and Michelangelo's teacher Bertoldo di Giovanni. Just as Splinter is essential to the comic characters, the Renaissance artists weren't born in a vacuum.
A room at the National Gallery with several Raphael canvases credits that painter, along with Leonardo and Michelangelo, with having "perfected the art of the High Renaissance." At a press preview of the Raphael show, I asked organizer Jonathan Bober, senior curator of prints and drawings, which four artists he'd pick if he'd been consulted on the Ninja Turtles.
"Titian has to be there," he said. After some further mulling, he was reminded he had to choose just four. "I can't do it, because Mantegna would have to be there," he responded. Bober's canon, it seems, requires the entire rainbow of Turtle masks and elbow, wrist and knee pads.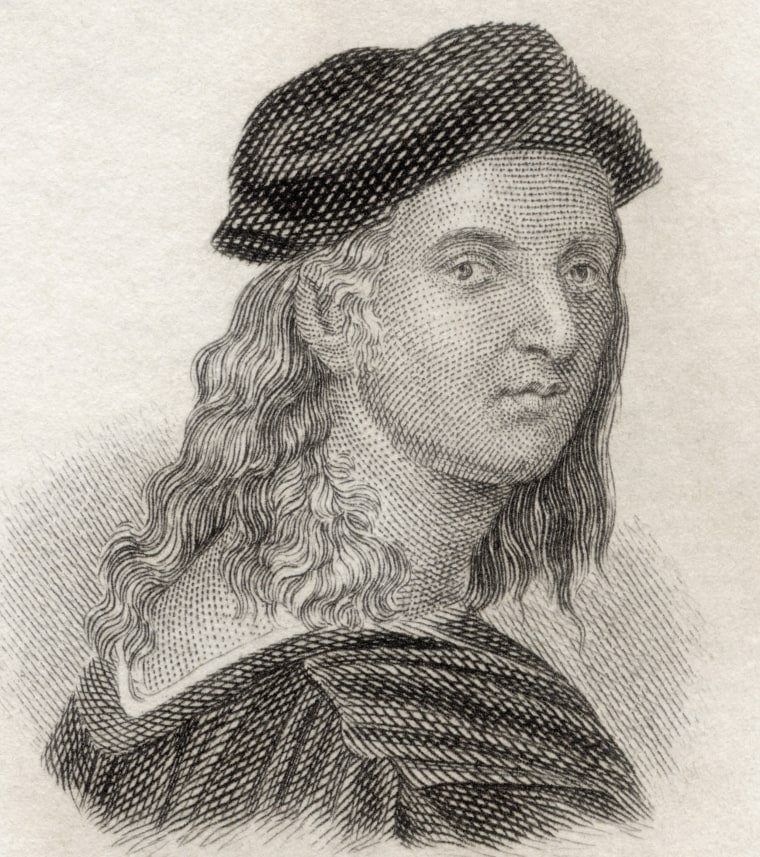 But Bober does see Leonardo, Michelangelo and Raphael as transcendent talents. Leonardo and Michelangelo are clearly the Renaissance's biggest celebrities — and for good reason. They are towering geniuses; Leonardo, an artist and engineer, was the quintessential Renaissance man, and Michelangelo frescoed the Sistine Chapel ceiling.
And even allowing for some bias after staging a major Raphael exhibit, Bober makes the case that Raphael belongs in their pantheon, because his work inspired and shaped his contemporaries and future artists to an unprecedented degree. He refers to the ways that people use smartphones today to start the viral spread of a photo or video to make the case for the widespread, and unique, impact that Raphael's artwork had through circulation in reproduction.
With all these exhibits top of mind, though, the question of how exceptional these four artists really are gets wrapped up with another one: What should contemporary visitors, who know that many people were excluded from Renaissance guilds and patronage on the basis of gender, religion and race, make of these four long-dead white men who worked for popes and royals?
To Bober, one can remember that other artists were excluded at a time that Raphael's work shined bright, but there's a danger of bringing too much of the present into evaluating the past. "Otherwise, pass out mirrors," he said.
But what about Donatello, who only got included among the Turtles by virtue of his sonorous name? How does he compare to Bernini, for starters? Here, the comic co-creators made a sound art historical decision, albeit inadvertently. While Bernini is perhaps best known for his magnificent "Ecstasy of St. Teresa," Donatello created a David that rivals Michelangelo's larger one, and his sculptures decorated the facade of Florence's cathedral (the Duomo). Donatello's "Penitent Magdalene" is so emotionally powerful that it is compared to 20th-century sculptures; it would be hard to imagine the ouvre of Bernini, who was born over a century later, without Donatello preceding him.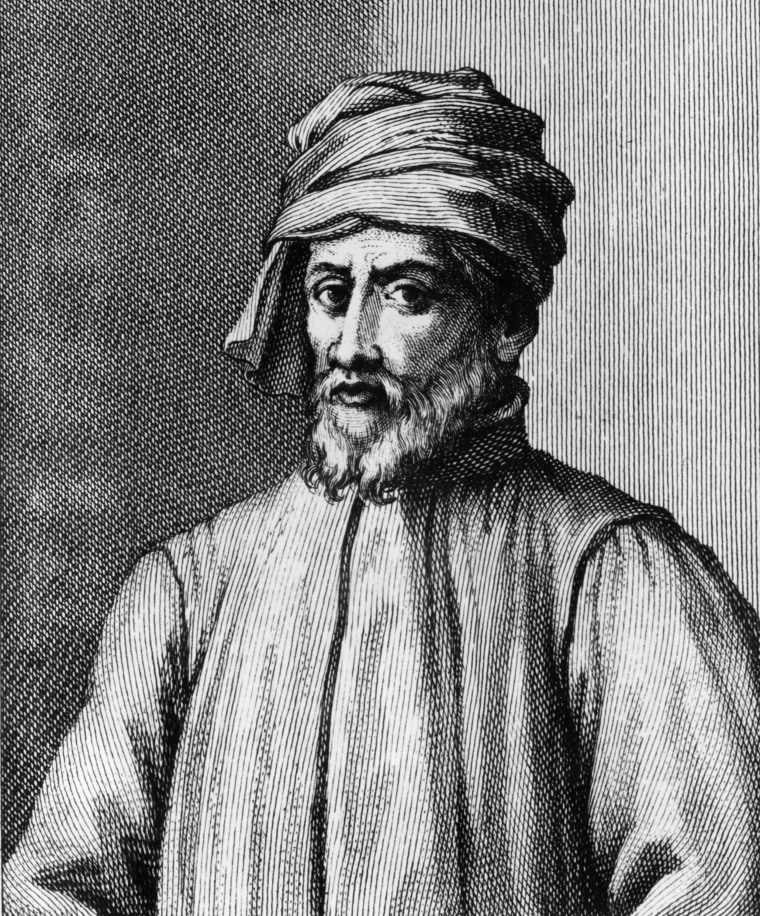 But if some see Donatello as the weakest Turtle link, perhaps he could be replaced with a more diverse choice. The Ninja Turtles creators considered enshrining Bernini, even though he wasn't a Renaissance artist, so clearly time isn't entirely of the essence here. A 19th-century painter like Berthe Morisot would be quite far afield, but what about artists who were closer to Bernini's era, like Lavinia Fontana, Artemisia Gentileschi or Judith Leyster? The Bolognese Fontana worked for a pope; Gentileschi, who was Roman, painted for a king; and Leyster was the first woman to gain entry to an important Dutch guild. The three persevered despite difficult challenges, and it's diverting to imagine what they, or predecessors in the era of Leonardo, Michelangelo, Donatello and Raphael, would have achieved were they afforded the opportunities and encouragement that male peers were.
Still, part of the answer about why the namesakes of the pizza-devouring mutant Turtles, with their throwing stars and other ninja weapons, have been so immune from questions that otherwise surround the wealthy, white patriarchy may come down to artistic taste. It would be a fool's errand to argue that Leonardo, Michelangelo, Raphael and even Donatello aren't among history's very short list of the most important artists. But it might have something to do with culinary taste as well. Leyster, the Dutchwoman, would probably have put herring rather than anchovies on her pizza.