Donald Trump's political embrace of illiberal strongmen in places like the Philippines, China, Saudi Arabia and North Korea has corresponded with a bizarre uptick in public assassinations and disappearing dissidents which would make Vladimir Putin beam with pride (and possibly already has).
From the bizarre disappearance of Interpol's president by Chinese authorities to the high-profile vanishing of a prominent Saudi Arabian dissident journalist at the Saudi embassy in Istanbul (with Turkish officials publicly stating that he was most likely assassinated by a 15-member Saudi "murder team" sent via private jet), we should be increasingly alarmed that many not-so-democratic leaders in foreign countries might be increasingly emboldened by Trump's embrace to silence opposition voices with impunity.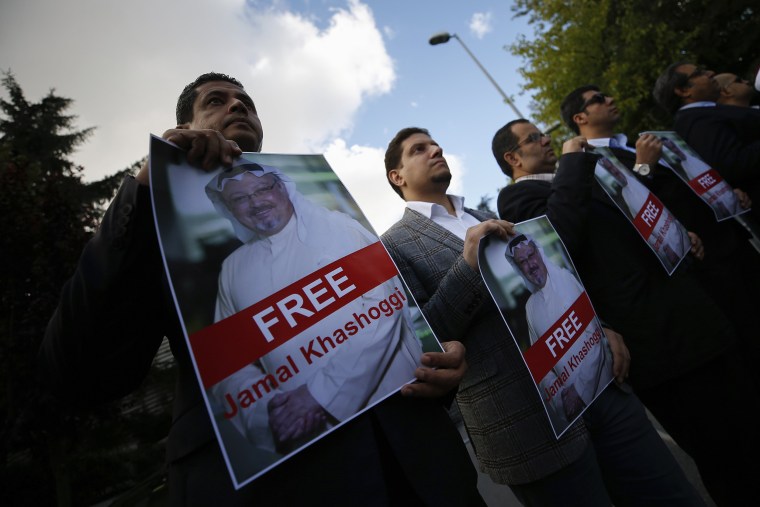 Take, for instance, Jamal Khashoggi, a prominent Saudi Arabian journalist who regularly penned columns for the Washington Post criticizing his Gulf kingdom on free speech and human rights issues in the region. According to recent media reports, the 59-year-old Mr. Khashoggi entered the Saudi consulate last week to obtain documents for his upcoming marriage while his Turkish fiancée waited patiently outside the embassy for her future husband.
Nobody has seen him since.
"The worrying trend that we see is a crackdown on critical and independent journalism in Saudi Arabia," said Robert Mahoney, deputy executive director of the Committee to Protect Journalists, in an interview with CBS News. According to the Washington Post, if the journalist's alleged death is ultimately confirmed, it would represent a "new level of audacity" by Saudi Arabia's Crown Prince Mohammed bin Salman who has mounted a recent charm offensive to highlight the nation's modernization under his rule even as he openly cracked down on dissidents.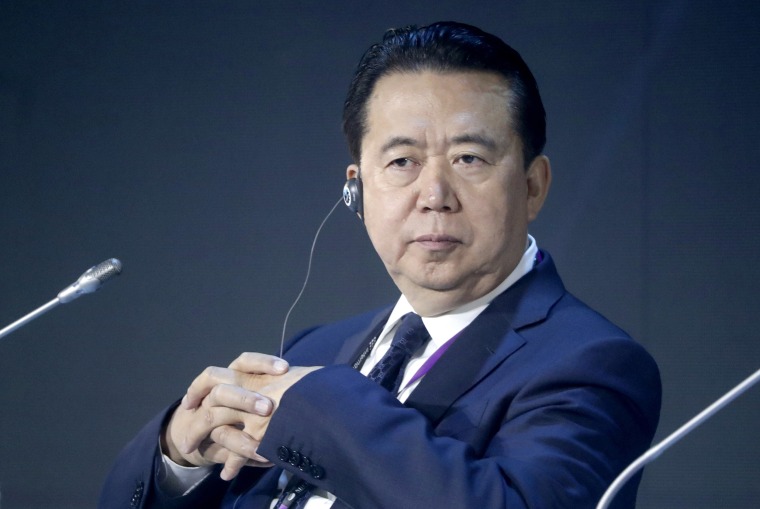 In another recent bizarre case, the president of Interpol, a Chinese national named Meng Hongwei, was recently reported missing by his wife after he left their home in southern France for a trip to their native China. His wife went to Interpol authorities at their headquarters in Lyon, France to report her husband missing; she told journalists that her husband had texted her an ominous knife emoji before he vanished, which she interpreted as a sign that he was in danger.
Several days after Meng's disappearance, the South China Morning Post reported that the Interpol president was "taken away" for questioning upon landing in China. Around the same time, Interpol also said that it had received Meng's resignation from the international police agency with "immediate effect", according to CNN.
"Imagine if China were to somehow, someday, get a U.N. secretary general, and then he too one day disappeared," said Michael Caster, a human rights researcher told The New York Times. "The brazenness with which China operates outside all concept or procedure of international norms is really concerning," he concluded.
In addition to cracking down political dissent, often under the guise of eliminating rampant corruption, the Chinese government has engaged in efforts to erase the collective religious identity of millions of Chinese Muslims as well. China has sought for several decades to restrict the practice of Islam within the Xinjiang region in the west, where more than half the 24 million residents are Uighur Muslims. Their religion, language and culture — along with a history of independence movements and resistance to Chinese rule — have long unnerved the Beijing political nerve center.
And, as recently as August 2018, many journalists and media outlets have reported that over one million Muslims are being held in Chinese internment camps, according to estimates cited by both U.N. and American officials. According to The Atlantic, numerous Chinese Muslims have publicly stated that, during the government-led indoctrination process, they were forced to renounce Islam, criticize basic Muslim practices and recite Communist Party propaganda songs. Additionally, were also media reports of Muslims being forced to eat pork and drink alcohol — which Muslim practices prohibit — as well as reports of the torture and death of Uighur Muslims at the hands of the Chinese government.
Even so, the public assassination of North Korean strongman Kim Jong Un's half-brother at Kuala Lumpur International Airport in Malaysia shortly after Trump's inauguration in 2017 is probaby one of the most public extrajudicial killing by a strongman in recent memory. Two young women, who reportedly thought they were participating in a prank for a reality show, rubbed a deadly agent called "VX" — a chemical weapon that the Centers for Disease Control & Prevention classifies as the "most potent of all nerve agents" — on Kim Jong Nam's face.
The United States barely registered a response, and the assassination did not seemingly factor into the negotiations over North Korea's nuclear program, which are widely deemed to have provided Un with more diplomatic prestige than he's had since becoming the country's dictator.
This recent upsurge in high-profile assassinations and disappearing dissidents from illiberal strongmen around the world should send collective shivers down the spine of people of conscience everywhere: Political assassinations by rogue foreign leaders have normally been clandestine affairs because of the fear of American justice and the might of U.S. foreign policy.
But it is becoming quite clear that many despotic strongmen feel emboldened to brazenly kill their own citizens with impunity because they see a kindred spirit in their illiberal counterpart currently residing at 1600 Pennsylvania Avenue. And the question remains what else they might feel emboldened to do by a U.S. president who has said that he himself "could stand in the middle of 5th Avenue and shoot somebody and [not] lose voters."