God's orders: "Go to the royal palace and deliver this Message. Say, 'Listen to what God says, O King of Judah, you who sit on David's throne — you and your officials and all the people who go in and out of these palace gates. This is God's Message: Attend to matters of justice. Set things right between people. Rescue victims from their exploiters. Don't take advantage of the homeless, the orphans, the widows. Stop the murdering!" — Jeremiah 22:1-3
On Friday, President Donald Trump went before the annual Values Voter Summit and declared America "a country that never forgets that we are all, everyone one of us, by the very same God in heaven." In the name of Jesus, Trump vowed to "stop cold the attacks on Judeo-Christian values." But the Values Voter Summit, hosted by the anti-abortion, anti-gay Family Research Council, no more represents Jesus than did the church authorities who backed slavery.
Trump invoked the name of Jesus just a day after he announced his executive order to stop the federal government's Cost Sharing Reduction payments, which subsidize health care for lower-income families under the Affordable Care Act. Throughout the Scriptures, virtually every story told by Jesus admonishes us to see to the needs of the poor and vulnerable among us. Instead, Trump told the crowd of cheering evangelicals that he would always defend those who use religion to discriminate.
The Christian nationalists Trump has emboldened do not follow the Jesus I know and preach. Their values stem not from Christ, but from cash; theirs is the gospel of greed, not grace. As the Princeton historian Kevin M. Kruse chronicled in his book "One Nation Under God: How Corporate America Invented Christian America," these preachers are the heirs of the corrupt religious leaders who spoke against Rabbi Abraham Heschel and the Rev. Dr. Martin Luther King Jr. during the civil rights movement.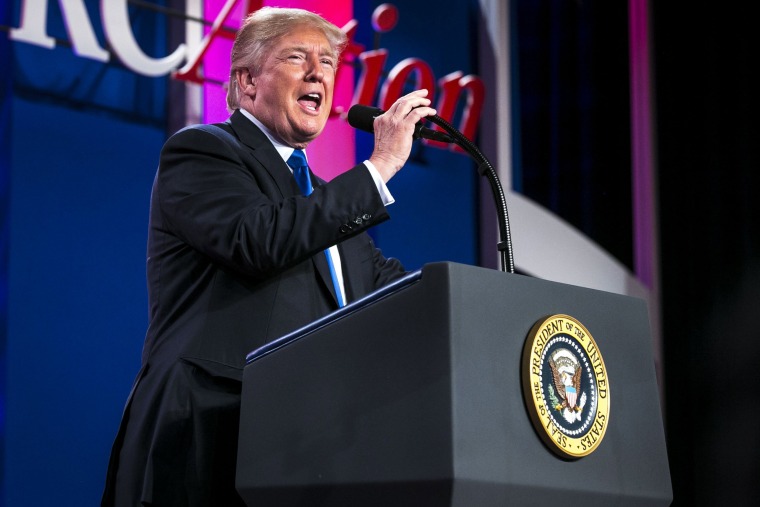 We have to stop pretending that these men and women are leaders in the Christian church. By supporting Trump, they contradict Jesus directly when he said: "As you have done it unto the least of these my brethren, you have done it unto me." Why should we listen when they p-r-a-y in public and p-r-e-y on the people in private?
Ironically, the agenda these peddlers of piety are pushing in Washington and in statehouses may end up hurting Southern "red" states the most. But at the Values Voters Summit, lead organizer Tony Perkins put on duck-hunting waders and pretended to "wade into the swamp" as a man of the people.
Perkins is not a man of the people anymore than he is a follower of Christ. The Southern Poverty Law Center calls Perkins' Family Research Council "a hate group." Perkins himself does not believe in religious freedom for Muslims, regularly rails against gays and warns that LGBT citizens plan to round up Christians in "boxcars." His executive vice president, retired Army Lt. Gen. William G. Boykin, claims that Islam is evil and should not be protected under the First Amendment. Boykin has threatened to physically attack anyone not using the bathroom that he thinks they should use.
In 1968, Dr. King said we need a "revolution of values." And yet Trump, with more than three years left in his presidential term, has already initiated a national devolution of values, not a revolution.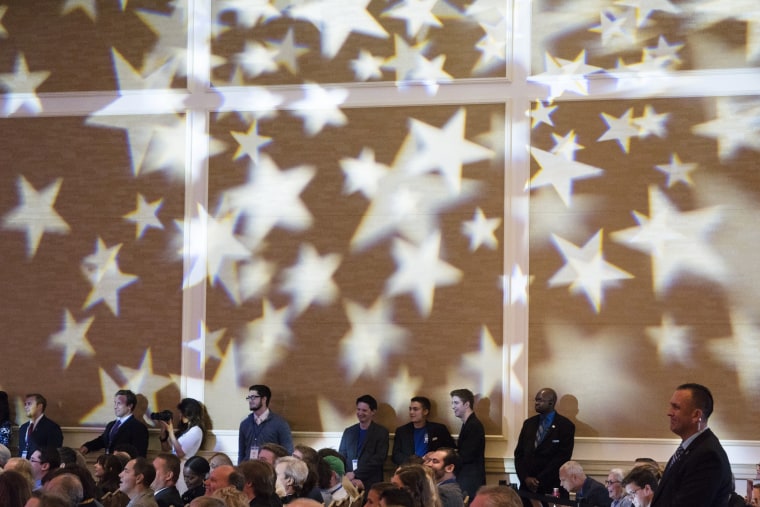 I have been crossing this country for the past eight weeks with the Rev. Dr. Liz Theoharis, meeting in churches and synagogues and community colleges with thousands of people who know we need a values revolution in America. Following in the footsteps of Dr. King, we are building a Poor People's Campaign and Moral Revival to not only reclaim our time, but also to reclaim our values, which have been hijacked by extremists.
Corporate sponsorship has bloated the public image of extremism. But there are far more people of faith and conscience who want to revive the heart and soul of our democracy than there are those wishing to pollute it.
Last week, the men and women who crowded into that D.C. ballroom claimed to be attending a values conference. But instead, they proved yet again how morally bankrupt a vocal segment of Christianity has become.
And so today, we invite the millions of people who truly believe in the teachings of Jesus to stand up and speak out for a true #ValuesRevolution. Let's show America what a true moral majority looks like.