The sacred land of Bears Ears is now under threat: on Monday, President Trump signed two proclamations rescinding the national monument status of almost 80 percent of the Bears Ears National Monument and around 45 percent of the Grand Staircase-Escalante National Monument. Bears Ears in particular, will be split into two separate sections where some of the 10,000 known religious ruins remain, and the rest will be opened up to use by the extraction industries.
Trump's proclamation comes on the heels of a set of proposals by Secretary of the Interior Ryan Zinke that recommended diminishing numerous national monuments, including Bears Ears. Instead of preserving the entire complex ecosystem at Bears Ears, Zinke seemed then inclined to draw circles around separate antiquity sites and preserve just these isolated locations. This misguided plan, which has now come to pass, highlights exactly why it is vital to protect all of Bears Ears and not simply a few of the many thousands of antiquities.
The monument-that-was stood as a living testimony to the interconnected nature of the natural world. The streams, forests, bears, deer, elk and mountain lions are all flourishing in Bears Ears because the complex web that gives them life has not been broken. That web of relations is what drew us to Bears Ears; it is likely what drew its original inhabitants as well.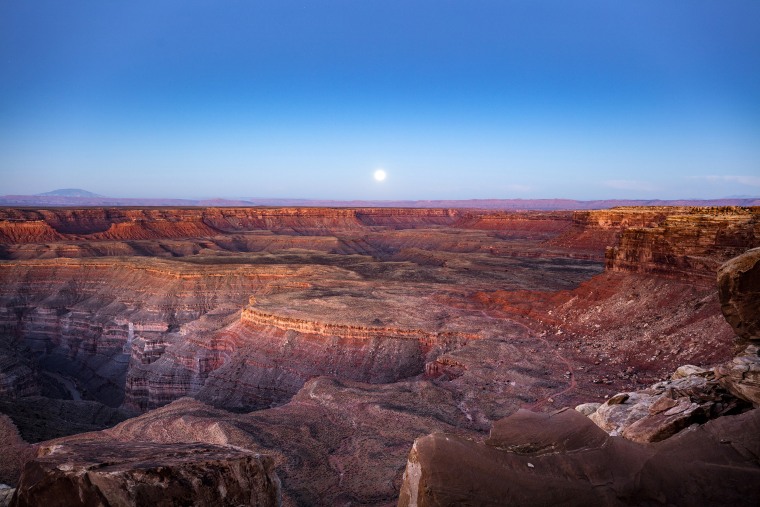 What happens at Bears Ears happens to us, our families, and our communities. This beautiful land that is sacred to over 30 indigenous tribes is sacred to us, too, both because of its flourishing beauty and because an attack on one sacred site is an attack on the sanctity of all sacred sites — including the churches and synagogues where we go to be in community, to pray and to heal.
We visited Bears Ears recently with nearly 30 faith and tribal leaders, a journey we undertook both to stand in solidarity with the indigenous tribes that have held this land sacred for millennia and to raise a moral voice for the importance of the protection of indigenous sacred sites and public lands that are endangered by the expressed intention of the Trump Administration to diminish or eliminate many national monuments.
On our journey to Bears Ears, we were moved by the way that the sacred land brought our group together spiritually. Coming from many faith and spiritual backgrounds, we were united as one by the joy and renewal that the beauty of the land brought to our hearts. We stood in awe before grand, multi-colored canyons. Delight rippled through our group when we saw wild turkeys ambling through the woods and when a large buck turned his antlered head toward us and held us in his gaze. Each of us felt the healing and rejuvenating power of the land as we walked in a flourishing forest.
Each of our national monuments is a unique treasure handed down from our ancestors, a treasure that we must protect for our descendants. In the case of Bears Ears, five native tribes put aside past differences to work together with a unified vision to identify scores of sacred sites and then to map the traditional tribal pathways and large animal corridors that linked those sites as one ecosystem.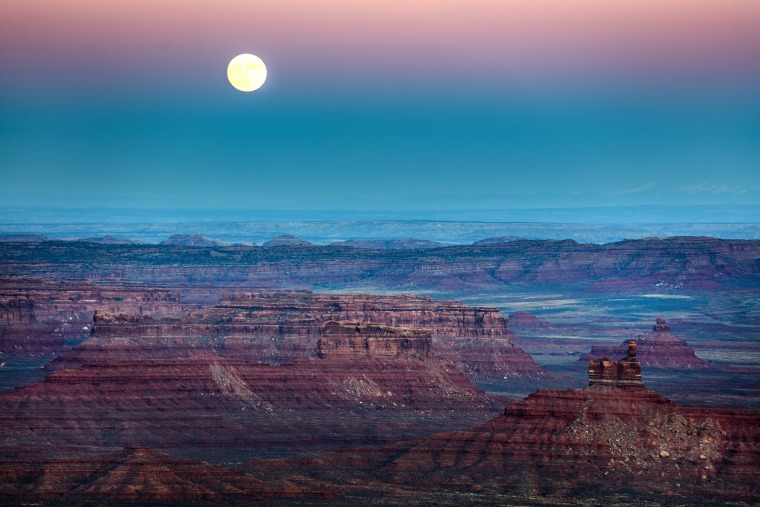 Both Woody Lee, a Utah Diné Bikéyah leader, and Joseph Brophy Toledo, a traditional leader of Jemez Pueblo, reminded us that Bears Ears National Monument is uniquely the work of indigenous tribes to preserve their heritage and the land where they go to hunt, gather medicinal herbs and seek healing. Their work should be a gift to the American people, an awesome and beautiful expanse of land where people from every walk of life can go to be filled with the wonder of God's Creation.
The five indigenous tribes, our own religious communities and the American people need and deserve that Bears Ears and the other national monuments be left whole and healthy for future generations. Instead, if the actions of the Trump Administration stand, they'll be used in likely temporary service to our desire for fossil fuels, with the potential for damage outlasting all of us.
Rabbi Nahum Ward-Lev serves at Temple Beth Shalom in Santa Fe, New Mexico, Rev. Lorrie Gaffney serves at the United Church of Christ in Salt Lake City, Utah and Chaplain Jeff Swanson, U.S. Marine Combat Veteran & USAF Chaplain (Ret.), is at the Evangelical Lutheran Church of America in Alamogordo, New Mexico.