During a September rally in Alabama for Roy Moore, the controversial Republican senate candidate, President Donald Trump's former chief strategist Steve Bannon declared, "This populist, nationalist, conservative movement is on the rise!"
Bannon is correct: Populism is resurgent in America (and Europe), and he is leading an effort to recruit 2018 candidates to its cause. But while people like Bannon herald this movement as embodying the will of the people, in reality populism — on either ideological side — corrodes the foundations of democracy and destabilizes nations.
For those of us accustomed to democracy, the term "populism" might at first seem attractive. This is how populist ideologues have wormed their way into American hearts and minds. We revere majority rule as superior to the tyranny of the few, which our founders cast off nearly 250 years ago. At Gettysburg, Abraham Lincoln called for "government of the people, by the people, for the people" — a message that continues to resonate now, when most Americans are dissatisfied with the direction of the country.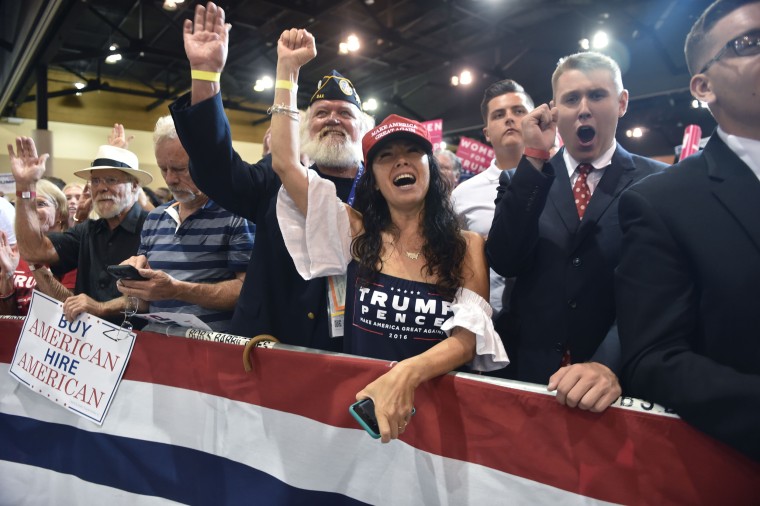 The irony, however, is that populism is regularly employed by demagogues, not champions of freedom. Academics still debate its definition (because of its lack of doctrine) and some consider it no more than political strategy, since it often depends on symbiotic relationships with nationalism or socialism. Its practitioners seek to create the illusion of universal popularity, but actually rely on dividing people to mask or discredit their opposition.
This is why populist leaders often pit their supporters against groups such as immigrants, minorities or so-called elites — anyone they can frame as disloyal, inferior or otherwise undesirable.
At its core, populism is the fallacious and dangerous idea that the people's will is absolute, and that what's "popular" must also be good or true. In reality, societies' popular perceptions regularly change and can be manipulated by charismatic leaders.
We need not look far to find such leaders in America. The president and Vice President Mike Pence have gone out of their way to fan racial and other tensions, both in their campaign and their tenure in the White House. Pence provided the latest example this past weekend when he attended an NFL game with the apparent intention of walking out in response to players' protesting racial injustice.
Ultimately, this comes down to an issue of truth. Without the recognition of truth's existence, neither our liberty nor equality — each truths unto themselves — are realized. For if their recognition were subject to the fickle impulses of the masses or the ruling few, they would have no recognition at all.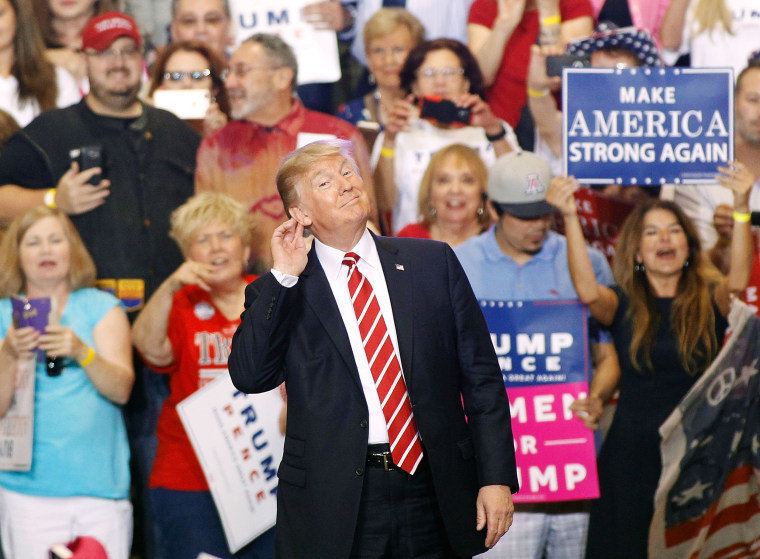 The rule of law is also a casualty of populism — and chaos a victor — as might makes right in the absence of truth, and whoever has power at any given moment sets the rules.
The populist leader thrives by harnessing fear. Good governance and popular appeal need not be mutually exclusive, but complex problems tend to require complex solutions, which is the opposite of what the populist leader offers. When cornered, populists have no choice but to offer more conspiracy theories, more dog whistles. He may try to find new ways to divide people against one another in order to distract them from his failures and excesses, which further erode public confidence, exacerbate divisions and amplify extremism.
Throughout the presidential campaign and continuing today, Trump has provided a coarse, nationalist example of populism. But a similar political tactic is also rising on the left, as Democrats seek a competitive edge against Republicans.
In August, for instance, Senate Minority Leader Chuck Schumer, D-N.Y., tore a page from Trump's playbook and engaged in incendiary anti-trade talk, even though research shows that automation is much more to blame for manufacturing job losses than trade. Unfortunately, actual solutions for the future of work in the U.S. (in the context of rapidly expanding automation, e-commerce and artificial intelligence) make much less effective fodder for political mobilization.
Populists on the left, like their conservative counterparts, appeal to bitter sentiments of fear and resentment to rouse and consolidate public support. The self-described "democratic socialist" Senator Bernie Sanders, who earned the votes of millions of Americans in the 2016 Democratic presidential primaries, is the left's leading example of this phenomenon.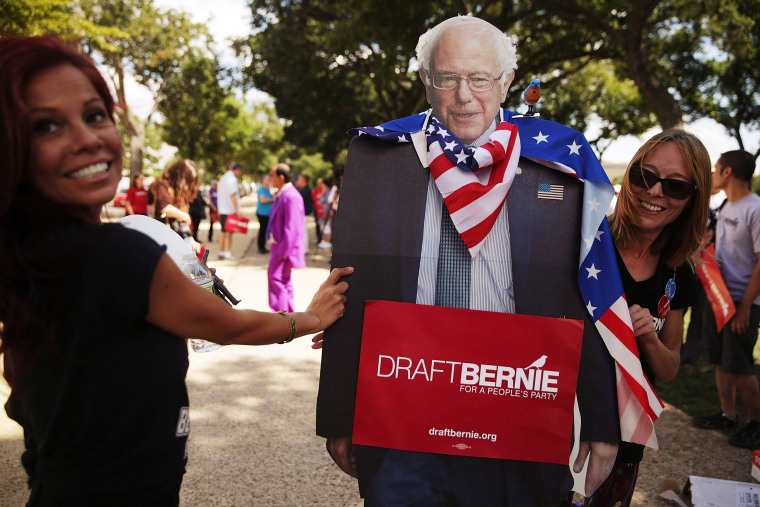 His campaign promise to make "public colleges and universities tuition free" was superficially appealing, but oversimplified a critical policy challenge with a massive, generic government response. While popular, this solution was based on scant funding plans and provided little justification for diverting resources away from the poor to equally benefit the affluent.
But populists like Sanders know that carefully designed policy prescriptions don't attract the support of frustrated voters as quickly as instant-gratification proposals. Nor do they generate the same useful anger as Sander's (and Trump's) attacks on "liberal elites."
Populist leaders of both parties are purveyors of snake oil, their remedies and rhetoric as substantively deficient as their espoused commitment to liberty, equality and truth. If politicians' proposals seem too good to be true, overly simplistic and aimed at exploiting our fears or frustrations, they probably are.
Instead of indulging in fantasy, we must demand that our leaders find common ground with their sensible opponents, while competing on the merits of their ideas. For if we leave good governance to populist misadventures, then we may soon find there are no good leaders left.
The Trump era has shown us the salience of populism's threat to our nation. May it also give us the sense to reject its false promises and unify in defense of our foundational principles.
Evan McMullin is a former CIA operative who ran for president in 2016 as an independent. He is the co-founder of @StandUpRepublic.