President Trump and Congressional Republicans are coming after rural America.
That might seem like an odd statement if you look at the map of election results from 2016, but you only have to glimpse at the Republican tax plan and the budget priorities of the politicians in power to know that hardworking rural farmers are going to be losing out to large corporate polluters even more than they already do.
"Flyover country" is more than a constituency for politicians to care about every four years or a punchline for some urbanite would-be comic's joke. Rural America is where many of us live, work and raise our children; it is where we steward the lands we farm and harvest the food we eat.
Right now on small farms in places most of our elected officials will never visit, Latino family farmers and ranchers are doing their best to promote sensible policies that care for the fragile ecosystems on which rural farms rely. The productivity and success of small farms goes hand-in-hand with common-sense standards to protect farmworkers from pesticides and our families from contaminated water and air pollution.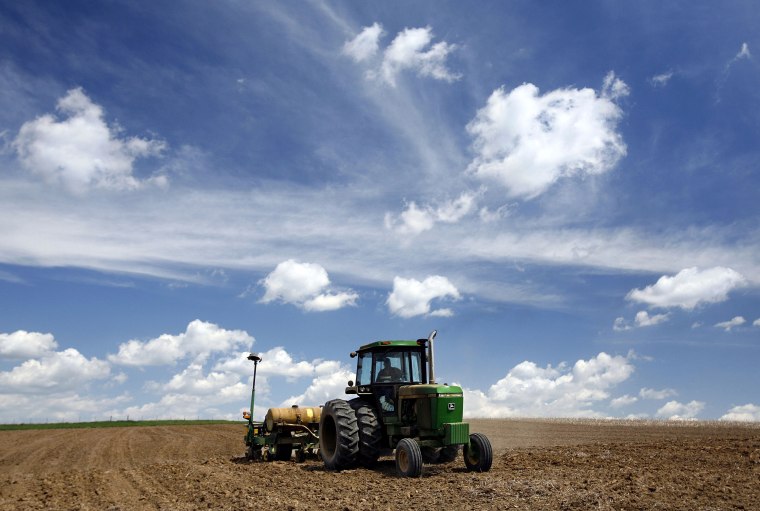 But in an effort to give massive tax breaks to large wealthy industrial corporations, Republicans would make life harder for Latino family farmers and ranchers (among many others in rural America). Current provisions in the House Republican bill — including the elimination of a program that makes it affordable to replace old, rusting equipment by allowing farmers to deduct the interest on their purchases — would hurt a range of farmers who depend on the ability to deduct interest on many items to keep their agricultural business afloat.
Estimates further show that the House and Senate tax plans would each contribute more than $1.5 trillion to the federal debt over the next decade, putting Congress and the American taxpayer on the hook to make up that revenue. That likely means that the Republican tax cuts would result in yet-to-be-determined drastic cuts to other programs — particularly ones that protect working families and our environment.
For example, cutting the budget for the Environmental Protection Agency by nearly a third (as EPA Administration and President Trump have already vowed to do) would make it harder for scientists and environmental experts to do their jobs, like cleaning up toxic chemical and pesticides and enforcing the Clean Water Rule that protects vulnerable communities from contamination.
And, the Trump administration has already begun work to repeal vital public health standards that keep our drinking water safe if it comes from sources fed by wetlands and seasonal streams. More than one-third the U.S population gets at least some of its drinking water from small streams and no community, including farmers trying to grow their small businesses, can function if local water infrastructure is at risk. Future cuts to public health protections like these in order to offset tax cuts for billionaires and dirty corporations would weaken small farms in this country — and that's not something rural America can afford.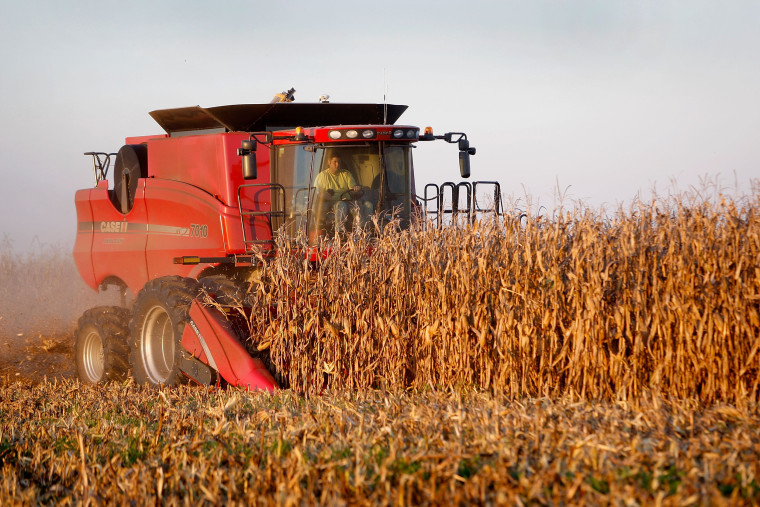 The cost of the Republican tax plan could also make less revenue available to support conservation programs in the 2018 Farm Bill. That piece of the broader agricultural legislation is something on which farmers and ranchers rely to reduce nutrient pollution in their lands and keep watersheds clean.
We need tax policies that will not threaten the health of our rural residents (and their economies in the process). Those of us who represent rural economies are living proof that we do not have to accept the false choice between a healthy environment and a thriving economy. Politicians can, and must, choose both.
But they don't, and that's why we are troubled by the ongoing assaults on the health of our families and our communities just to benefit wealthy corporations and special interests.
The agriculture industry is large and complex. Small and medium-sized business owners' voices are often drowned out by the big polluters — represented by organizations like the Farm Bureau, which does not speak for all farmers and ranchers — whose drive for profit often results in weakened health regulations. We urge leaders in Congress to support tax reforms and budget policies that protect the health and safety of our communities in rural America, and to reject anything that sells us out and guts commonsense health protections.
Rudy Arredondo is the founder and president of the National Latino Farmers & Ranchers Trade Association. He has spent his lifetime defending the rights of Latinos around the United States.