The Oct. 6 phone call between President Donald Trump and Turkish President Recep Tayyip Erdogan spelled disaster for Kurds in northern Syria. The Kurds have been the United States' strongest allies in the fight against the Islamic State militant group since 2014 and have controlled the most peaceful and democratic part of Syria, known as Rojava, since the start of its civil war in 2011. Even so, Trump tacitly gave a green light to Erdogan to launch a military invasion against the Kurds, which began days later.
My fellow Kurds and I are shocked at the indifference of the Trump administration toward its most reliable partner in the fight against ISIS.
The Turkish military assault, which is backed by some Syrian rebel forces with questionable ties to the terror groups al-Qaeda and Jabhat al-Nusra, has already displaced over 130,000 Kurds, Arabs, Yazidis and Christians and killed at least 38 civilians and wounded hundreds more.
Ankara declared this war on Kurds under the pretext of "security concerns" along its border with Syria, claiming that the Kurdish YPG fighters in Syria are linked to the Turkey-based Kurdistan Workers Party (PKK) — which has been in conflict with Ankara for the last three decades and launched attacks in cities such as Istanbul. But there has never been an attack from the Kurdish-held territories in Syria into Turkey. On the contrary, Rojava has been a buffer zone preventing extremist fighters from launching attacks into Turkey and, on a larger scale, the European countries.
For Kurds such as myself, watching the footage of Kurdish children being killed, wounded and displaced as a result of Trump giving Erdogan a free hand is not just heart-wrenching and deeply disappointing, it's also shocking. My fellow Kurds and I are shocked at the indifference of the Trump administration toward its most reliable partner in the fight against ISIS. And we are shocked at its indifference in giving up on the United States' most successful story in the world's most anti-American neighborhood — one Washington has devoted so many resources to protecting and nurturing over the last three years.
I myself experienced the same terrifying scenes that we are witnessing in Syria — of carnage and destruction, of people fleeing violence on foot to reach safety in nearby mountains — when my own family was attacked in Iraq. Indeed, this experience of violent persecution is common among Kurds in Syria, Iraq, Turkey and Iran, all places where Kurds have been forcibly divided and left stateless since European powers after World War I drew the borders for modern Middle East nations. But in the case of Iraqi Kurds, in stark contrast to what's happening to our Syrian brethren, the U.S. over the last three decades helped us escape the bloodshed.
By the time I was 11, in 1991, I'd already become a refugee for the third time. We had fled to Iran in 1987 along with millions of other Kurds running away from brutal attacks by Iraqi leader Saddam Hussein. My family paid the Iraqi regime to guarantee our safe return the following year, only to experience the 1988 chemical attack in my hometown of Halabja. My grandfather and some two dozen members of my extended family were among the 5,000 killed, prompting us to head to Iran once again. The following year, we returned under a general amnesty Iraq offered those who had fled. But again, it was a short stay.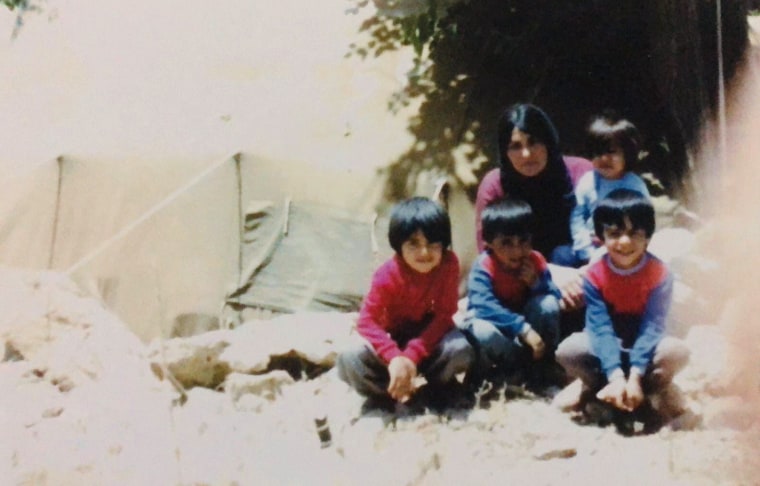 During the Gulf War in 1991, Kurds in Iraq rose up against Hussein, freeing the Kurdish-dominated areas of the country while the U.S.-led coalition drove the Iraqi army out of Kuwait. However, the Iraqi government's reprisals and attempt to recapture the Kurdish territories once the U.S. reached a ceasefire with Hussein triggered a mass exodus of Kurds to Iran, my family among them, and a severe humanitarian crisis similar to what's happening in Syria now.
The humanitarian crisis prompted France, Britain and the United States to launch Operation Provide Comfort to establish a no-fly zone over the Iraqi Kurdistan Region later that year. The no-fly zone gave us a chance, for the first time in modern history, to build a peaceful enclave in northern Iraq with a functioning democratic government. During the Iraq War in 2003, Kurds continued the process of setting up an autonomous democracy in the north of the country. It has arguably been the United States' only case of successful state-building since Germany and Japan.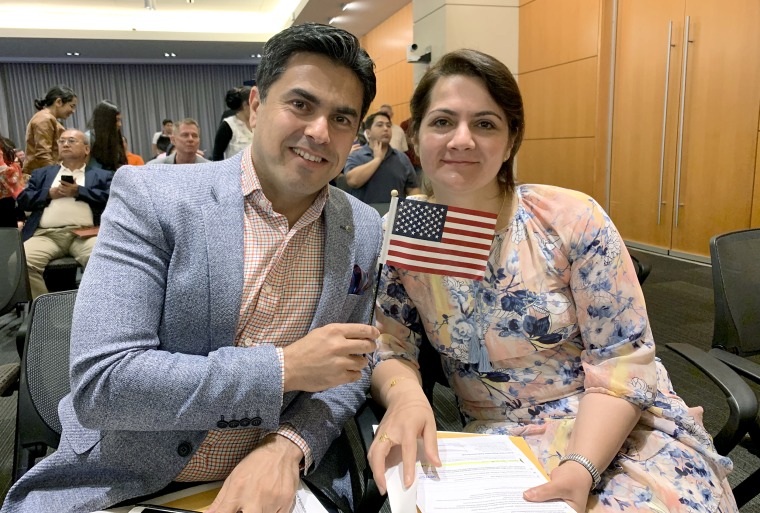 Similarly, in northeastern Syria, with very limited resources and a severe economic embargo by the Assad regime and Turkey, but with the assistance of the United States, Kurds established a diverse representational democracy based on gender equality. Kurdish women did not just enter the workforce of businesses and governing bodies but fought alongside American forces in battling ISIS. Rojava has had its shortcomings, including an elite that monopolizes political power and limits freedom of the press. But it was on its way to being another American success story in the heart of the Middle East.
Unfortunately, Turkey's military aggression risks not just destroying the democratic governing model for Syria that Kurds established, but also reversing all the gains made against ISIS. Since 2014, more than 11,000 Kurds in Syria gave their lives in this effort, as well as more fighting Islamic extremism in Iraq. This prevented many American casualties because the U.S. mostly provided training and material support while the Kurds went to the front lines.
In my hometown of Halabja, according to NGOs I met with on a visit there, more than 50 Kurdish fighters lost their lives defending our freedom, including some of my school friends whose posters hang at the gate of the town at this very moment. Among Rojava's approximately 2 million Kurds, almost every family has lost someone or known someone who has died combating extremists.
The Kurds in Syria took up the fight against ISIS since it posed a threat not just to their existence but to their way of life. They knew that allying with the United States against Islamic extremism in this treacherous environment would mean that, if abandoned, these Kurds would be slaughtered by Turkey and other regional powers. The Kurds did this not out of naivety but out of a deep-rooted belief that our cultural values of peaceful coexistence, freedom, women's rights and democracy are closely aligned; therefore, the United States and democratic countries would at minimum protect us from Turkey, which has long wanted to neutralize the power of the Kurds.
Though we have established some autonomous or semi-autonomous enclaves, the 30 million Kurds spread across the Middle East don't have a state of their own, thereby lacking sovereignty and the right of self-defense against the countries they reside in. Kurds can be forgiving about the fact that they don't have a country of their own, and even forgiving of the betrayals by the West; Kurds see this latest one as Trump — rather than America — being disloyal, since the decision did not result from a process of deliberation by the Pentagon and White House national security team. Instead, it appears to have stemmed from the president's impulsive, erratic behavior against the advice of his own aides.
But there is no justification for staying silent about the unfolding humanitarian crisis created by Ankara killing and displacing us. The president of the United States has a responsibility to stop Turkey from slaughtering the same Kurds who helped Washington defeat ISIS and make the world a safer place for everyone.