Divorce is hard. The mere thought of it is, for many of us, can be heart wrenching — especially for anyone involved in the approximately 800,000 American divorces and annulments that occurred in 2016 alone. Indeed, the emotional impact of divorce can resonate even when the family in question is fictional. And that's precisely what millions of "Black-ish" viewers have learned over the last four episodes of the show.
Since its debut in September 2014, the ABC sitcom has used its relatable TV family's solid marriage as its foundation. Touted as an updated "The Cosby Show," "Black-ish" centers around the life of marketing exec Andre "Dre" Johnson (Anthony Anderson) and his doctor wife Rainbow "Bow" Johnson (Tracee Ellis Ross), their now five kids and Dre's live-in, divorced parents Ruby (Jenifer Lewis) and Earl (Laurence Fishburne).
Successful marriages, and their portrayal in pop culture, have a politically and culturally fraught history for the black community.
Successful marriages, and their portrayal in pop culture, have a politically and culturally fraught history for the black community. Even in the 21st century, the image of the single, unmarried pregnant black welfare queen popularized by the infamous the Moynihan Report from 1965 still haunts us. Proponents of respectability politics rhetoric meanwhile tout marriage as the remedy to end black poverty. During George W. Bush's presidency, the Administration for Children and Families (ACF) and Health and Human Services (HHS) even spearheaded an African American Healthy Marriage Initiative (AAHMI).
Even when money isn't an issue, there is a presumption that having kids outside of the nuclear family structure is a letdown. Though the AAHMI reported a 47 percent rate of marriage in the black community at its inception, the statistic that over 70 percent of black children are born to unmarried mothers was widely shared as evidence that black women don't marry. That idea is so prevalent that author Joy Jones noted in a 2016 personal essay for the Washington Post that, even among 12-year-olds she encountered, the perception was that "Marriage Is for White People."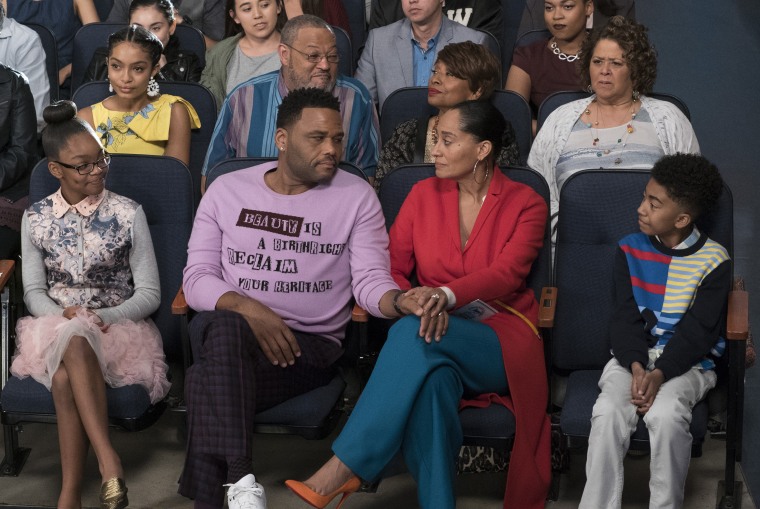 Whatever the public perception, however, marriage is definitely for TV. It's hard to name even a few family-oriented sitcoms where the main couples are unmarried. And true to form, well-known black shows like "Good Times," "The Jeffersons," "The Cosby Show," "The Bernie Mac Show" and "The Hughleys" have all followed that nuclear family ideal. The revelation of "The Cosby Show" wasn't that black people were married, but, rather, that black people were married, professional and well-to-do.
Building on this narrative, high socioeconomic status is a very important element of the latest spate of black TV shows. Surely, the main intent of the OWN (Oprah Winfrey Network) docu-series "Black Love," in which largely famous black couples share their experiences in love and marriage, is to champion this concept. Debuting this past August, it was the most-watched unscripted series debut in OWN history, according to a press release. Buoyed by this success, OWN is doubling down with a new scripted series, "Love Is," based on the lives of Hollywood writer-producer power couple Salim Akil and Mara Brock-Akil, premiering June 19.
Obviously, divorce is an unavoidable part of the black experience. As such, it feels like fair game for "Black-ish," a show that has made a name for itself tackling tough issues.
And yet, we know that half of American marriages end in divorce. So obviously, divorce is an unavoidable part of the black experience as well. As such, it feels like fair game for "Black-ish," a show that has made a name for itself tackling tough issues, ranging from the shocking election of President Donald Trump to the murders of unarmed, young black men by police.
But as a symbol, the black community collectively is far more invested in strong and solid marriages than in a more negative reality. It's why fans were not quite so pleased with the prospect of their favorite couple splitting up. "Bow and Dre gotta cut the bulls**t!!! #BlackIsh," tweeted popular radio personality Charlamagne Tha God when the couple's union first appeared to be in jeopardy.
It turns out "Black-ish" creator Kenya Barris is also keenly aware of this fact. In hindsight, it seems like Barris' intention was never to consider if divorce can be for black people. It was, rather, to help them ward it off. "When I was growing up, I never saw couples fight on the family sitcoms I loved to watch," Barris told Entertainment Weekly. Dre and Bow's uncoupling, according to Barris, was actually a deeply personal narrative. (It's no secret that the show is loosely based on its creator's actual life.) "When tough times arose in my own relationship, I wasn't prepared and felt so isolated and alone," he said. "Marital issues weren't a part of the narrative that television told me was a 'working relationship.'"
(Spoilers below)
Ultimately, in Barris' fictional world, love does win out. The death of Bow's father brings the couple back together, avoiding what seemed like certain disaster as the couple and their kids nestled into the separate household reality of divorce. The happy ending, however, isn't the driving point.
One moral of the story is that marriages, even black ones, can start to crumble without massive events like infidelity. Sometimes it's just a series of small things accumulating over time that drive an otherwise successful couple apart. Bow and Dre's therapist equated their unraveling to spending all your time focusing on the Thanksgiving dinner sides while your turkey sits forgotten and charred in the oven. But the true moral of the story is that divorce doesn't have to and indeed should not be allowed to win, especially among educated black couples.
This season of "Black-ish" proved that it and its creator, Kenya Barris, are as committed as ever to countering the lingering cultural and political stereotypes about black marriage and black love —hopefully inspiring viewers who may be going through similar challenges. "Nobody wins when the family feuds," rhymes Jay-Z on his 4:44 album. And on TV, as in real-life, the black community is stronger when black marriage is considered both valuable and attainable.
Ronda Racha Penrice is a freelance writer and cultural critic. Her work has appeared on The Root, NBC BLK and the Atlanta Journal-Constitution.