On Tuesday, President Donald Trump told reporters that he would not apologize to the five Black men he demonized in 1989 after they were accused of a violent rape they did not commit. Years later they were exonerated, but only after another man admitted to committing the crime and DNA evidence confirmed his account. But Trump refused to acknowledge mistakes had been made, saying "you have people on both sides" of the exoneration, a phrase that should sound very familiar.
Trump and all Americans should watch Ava DuVernay's recent miniseries "When They See Us," on the Central Park jogger case.
DuVernay's retelling of the case is a masterpiece. Her four-part series tells the stories of Korey Wise, Raymond Santana, Antron McCray, Kevin Richardson and Yusef Salaam. In 1989, these five young boys were wrongfully accused of brutally raping a jogger in Central Park. The series chronicles their unjust detainment, illegal interrogation and the dismissal of evidence that pointed to their innocence, further highlighting the flaws in a system that is supposed to be rooted in truth and justice.
Systemic biases and racism cost these boys their childhood. Sensationalized media coverage — including a 1989 full-page ad placed by Trump — made it almost impossible for them to be treated fairly. And the trial also exposed the dehumanization of Black children and life-threatening consequences — things that still occur today.
While each of these boys suffered terribly due to this miscarriage of justice, Korey Wise's story is especially horrific. His experience underscores the extent to which our system is in desperate need of reform.
At the age of 16, Korey was the oldest of the boys arrested. He was coerced to produce false, incriminating testimony that landed him in adult prison. He was left nearly defenseless against adult inmates and abusive guards. In the series, we watch a 16-year-old Korey experience physical and mental torture during his incarceration and his time in solitary confinement. The depiction is a front-row seat to what DuVernay has described as "the depths of what it means to be incarcerated in adult prisons in this country."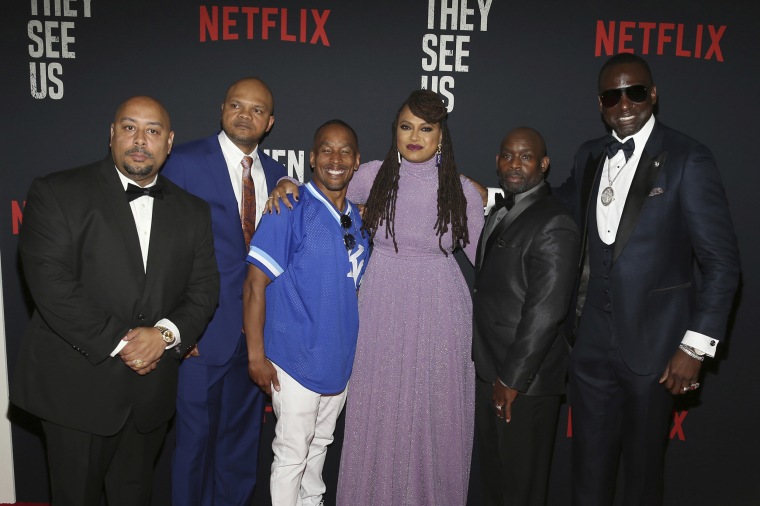 It's long past time for our criminal justice system to treat children like children. And not just because it's the right thing to do — but because research tells us what we already know, that young people are different than adults. Studies show that a young person's brain continues to develop until around the age of 25. That means that young people are particularly capable of growth, maturation, and, most importantly, rehabilitation. The full weight of the adult system should not be brought to bear on children who are growing and evolving by the day.
We need to change our approach, by sentencing young people more leniently, ending the automatic transfer of children to adult prisons, and eliminating youth solitary confinement.
We must treat children like children.
It's long past time for our criminal justice system to treat children like children. And not just because it's the right thing to do — but because research tells us what we already know.
In 2010, the Supreme Court ruled that youth offenders cannot be sentenced to life without parole for non-homicide offenses. And in 2012, the Supreme Court banned mandatory juvenile sentences of life without parole. As president, I would seek to codify these Supreme Court rulings and make sure that both are enshrined in federal law.
But even after the Supreme Court's rulings, courts are still allowed to sentence juveniles to 50, 60 or 70 years without parole. To a child, there is no meaningful difference between a sentence of life without parole and a sentence of 60 years without parole. That is why I would also seek to end these de facto life sentences and extend more leniency to young people accused of crimes.
I have always fought to deliver justice to young people. As the attorney general of California, I created the Bureau of Children's Justice because I strongly believe that we cannot fail our children today, and then lock them up tomorrow. But there is far more to do. The criminal justice system failed Korey, Raymond, Antron, Kevin and Yusef. We owe it to them, and to all of our children, to fundamentally change the way that we treat our most vulnerable.