When the Pentagon took the unprecedented step of suspending Turkey from America's flagship F-35 fighter jet project earlier last week in retaliation for Ankara's decision to purchase the Russian-made S-400 missile defense system, it spoke volumes about the dismal prospects for the U.S.-Turkish relationship.
The F-35 project will serve as the backbone of cooperation between America and its allies for decades to come. It's a future that Turkey's military is unlikely to share in.
For the almost seven decades since Turkey entered NATO in 1952, following Russian threats and demands that Ankara hand over Turkish territory to Moscow, military relations have served as the glue in the bilateral ties between Ankara and Washington.
In Iraq the U.S. wanted to do a lot and Turkey wanted to do little, and in Syria, Turkey wanted to do a lot and America little.
In 2002, when I started my work as an analyst in Washington, the U.S. military was Turkey's biggest fan in the American capital. The Pentagon viewed Turkey, which possesses the second biggest military in NATO and boasts the largest economy lying between Germany and India, as a reliable ally and the bedrock of a regional security architecture serving America's interests across Europe, the Mediterranean and the Middle East.
Today, the U.S. military is Ankara's biggest adversary in Washington.
As such, Turkey's suspension from the F-35 project for its Russian acquisition is a symptom of the problems between the United States and Turkey, rather than the problem itself. It's the wars in two of Turkey's neighbors, Iraq and Syria, that have helped catalyze this change and eroded the relationship. Namely, in Iraq the U.S. wanted to do a lot and Turkey wanted to do little, and in Syria, Turkey wanted to do a lot and America little.
SIGN UP FOR THE THINK WEEKLY NEWSLETTER HERE
After supporting the 2001 U.S. campaign against al Qaeda in Afghanistan in the aftermath of the Sept. 11, 2001 terrorist attacks, the Iraq War marked the first time that Turkey stopped throwing its unconditional support behind U.S. wars. The break came under its new prime minister, Recep Tayyip Erdogan, and the version of political Islam that he and his party introduced when he took office in 2003. He became Turkey's president in 2015, and altogether has put his stamp on Turkish foreign policy for the past 16 years.
Erdogan objected to America's Iraq campaign in 2003, warning, to his credit, that the war would unleash instability in the Middle East. Moreover, in weakening Iraq's key institutions, including its military, the conflict left Ankara with the challenge of having to deal with a failing state on its doorstep.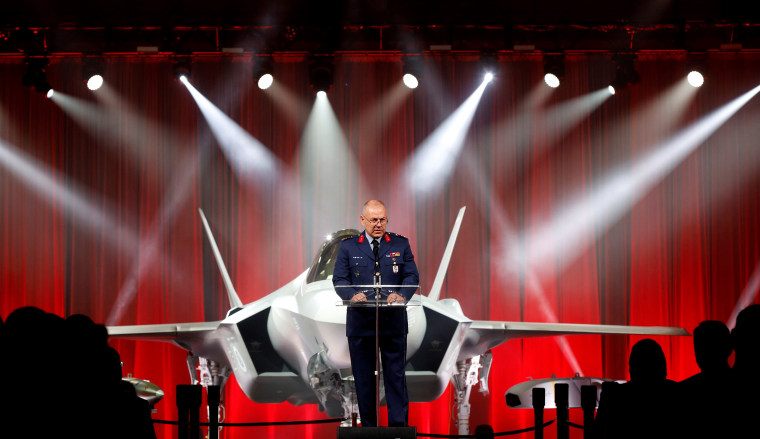 In Syria, Ankara has been the trigger-happy one, rushing to oust the regime of President Bashar al-Assad without building an international consensus or regional alliances to that end. The Arab uprising reached Syria in 2011, by which time Erdogan had delivered phenomenal economic growth and received tremendous popular support. He hubristically saw the Syrian insurrection as an opporunity to replace the Assad dictatorship — secular and Arab nationalist in nature — with a leadership closer to his own model of political Islam.
Friends of the Assad regime — Russia and Iran — have successfully pushed back against Erdogan's vision and Ankara's proxies in Syria, which have proven themselves a weak force. To counter Russian military deployment and Iranian proxies, such as Hezbollah, Ankara has turned a blind eye to radical fighters crossing through Turkey into Syria to battle the Assad regime and its allies.
Turkey is not in bed with jihadists. Rather, Ankara's calculus was that if Assad fell, the "good guys" (i.e. Ankara-backed rebels) would take over, and that the latter would clean up the "bad guys" (i.e. jihadists). But this was a fallacy. At least some of the "bad guys" who crossed into Syria have morphed into fighters of the Islamic State militant group in front of Ankara's eyes.
This shortsighted vision and the rise of ISIS have only added to rising negative sentiments inside the Pentagon toward Ankara. Erdogan, meanwhile, resents that America has not given him sufficient support to oust his enemy in Damascus.
Erdogan's view of the U.S. military took a further nosedive in 2014 after the Pentagon started to collaborate with the People's Protection Forces (YPG) to fight ISIS in Syria. The YPG is an offshoot of the Kurdistan Workers Party (PKK), designated as a terror entity by Ankara and Washington alike, which has been fighting Turkey for decades. Not only Erdogan but also many Turks will never forgive President Barack Obama's decision, backed by the U.S. military, to partner with an offshoot of Turkey's sworn enemy.
At the same time, rising concerns that Turkey would attack U.S. allies on the grounds, i.e. the YPG, while the Pentagon had military personnel alongside these forces, further soured the U.S. military on Erdogan.
Developments in the past two decades have split American and Turkish strategic views of each other, and it is unlikely that these views and those who implement them will converge.
Sadly, these views are likely to become only more entrenched for now. For instance, at least some officers from Central Command, the U.S. military's wing responsible for fighting in conflicts in the Middle East, simply view Turkey as an adversary at this point. Many officers from CENTCOM will be promoted within the ranks in the coming years, growing this negative view of Turkey in Washington.
For his part, Erdogan's grip on power remains. And his list of American transgressions has only grown, particularly the role he has accused the U.S. of playing in the unsuccessful coup against him in 2016. In the failed takeover, officers aligned with cleric Fethullah Gulen — who lives in the U.S. and has not been extradited despite Turkish requests — seem to have played a key role.
I see the future of U.S.-Turkish ties as bleak. Developments in the past two decades have split American and Turkish strategic views of each other, and it is unlikely that these views and those who implement them will converge any time soon — unless, of course, Russia plays its hand wrong as it did at the beginning of the Cold War, threatening Ankara and pushing Turkey back into Washington's arms.