Much of the chatter surrounding this year's Grammy Awards, which airs on Sunday evening, hasn't been about a particular performer as much as it's been focused on the idea of the show creating a "moment." (The idea of a "Grammy Moment" has been baked into the show's lore for quite a few years, and tethered itself to online talent competitions that took a page from the American Idol ideal.)
But on Thursday, Grammy host James Corden told the Associated Press that this year's ceremony would have a different type of moment — one that would show solidarity with the #MeToo and #TimesUp movements against sexual harassment and assault. "I think it's going to be a moving movement," Corden, who said he would wear a white rose in solidarity with the industry plan to wear the flowers in support of those affected by misconduct.
The "moment" will be anchored by Kesha, the resurgent singer whose legal battle against her former producer Lukasz "Dr. Luke" Gottwald prevented her from releasing music for years. That was until last summer, when her album Rainbow — which sheds the more apocalypse-embracing aspects of her persona and doubles down on her love of smack-talking and hip-shaking — came out. (Rainbow is nominated for an award in the Best Pop Vocal Album category, in which it is up against albums by megaselling moppet Ed Sheeran and the ever-shape-shifting Lady Gaga.)
Its lead single, "Praying," the half-kiss-off, half-absolution, quasi-hymn that announced Kesha's comeback to the recorded-music world after four-plus years and showed off the sheer power of her often-cloaked-by-effects voice, is up for Best Pop Solo Performance; it's that track which Kesha will perform on Sunday.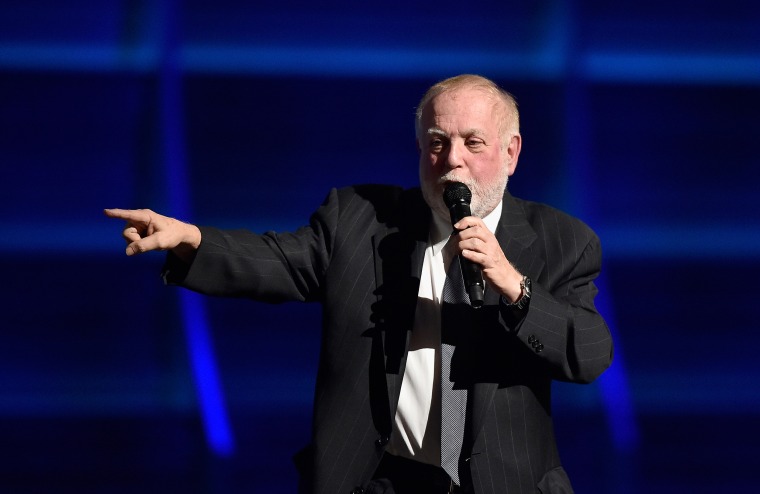 "Whether these past few months had happened or not," longtime Grammy producer Ken Ehrlich told The Daily Beast, "we felt it was important to give her a platform to do a song that had struck a very responsive chord with a broad general audience, and particularly a female audience. So we were actually thinking about doing this before the dam broke."
"Praying" is a barnburner of a song, and Kesha's live performances of it have been arresting; it's scheduled to be part of a segment that will include performances by Cyndi Lauper, Camila Cabello, Julia Michaels and Andra Day. But the Grammys' reported plans to orchestrate a "#MeToo moment" (as it's now shorthanded in the press) around it and her seems at best opportunistic, and at worst an opportunity to check a box, put a hashtag chyron in the corner of the screen, then continue with business as usual.
For evidence, one need only read a quote by Ehrlich from an oral history of the 1998 Grammy ceremony that ran in Billboard earlier this week: "I mean, 20 years later, the idea of putting people together just because they're women doesn't feel as timely as it would have 20 years ago. You know, it's not about 'politically correct,' but there are better reasons to put artists together to sing together."
Oh.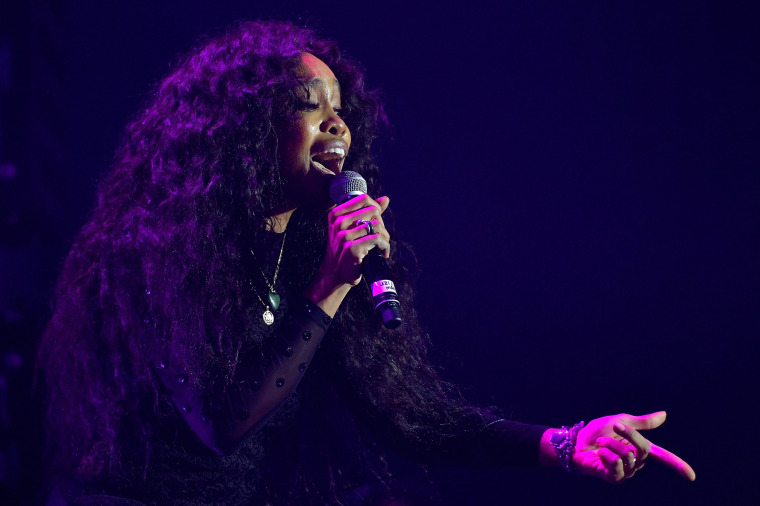 Medleys have, as regular viewers know, become the lifeblood of the Grammys, particularly in recent years. The pressure to fit into one three-plus-hour telecast as much as possible to represent the projects that artists, new and old, currently have available for consumption is incredibly high. (The niche used to be filled by music-video channels like MTV and VH1, when music comprised the bulk of their programming.) But in the context of this year's Grammys — and this year in the music business in general — the idea of compartmentalizing gender inequality to one medley seems tone-deaf.
While the need to promote artists' current work has resulted in the relegation of most of the show's awards to a three-hour online-only ceremony, the cross-genre categories known as the "Big Four" — Record, Song, and Album of the Year, as well as Best New Artist — are all spotlighted on the telecast. They're probably the best barometer not just of where the music business is right now, but where it sees itself.
In those four categories, though, only one — Best New Artist — has multiple individual nominees who are women (the velvet-voiced hook writer Julia Michaels, the party-averse belter Alessia Cara and the R&B adventurer SZA). Album of the Year's five nominees are all by solo artists, five men and one woman (Lorde); Michaels and Cara are on committees that are up for the songwriting-focused Song of the Year (for Michaels' sparse "Issues" and Logic's anti-suicide track "1-800-273-8255," respectively).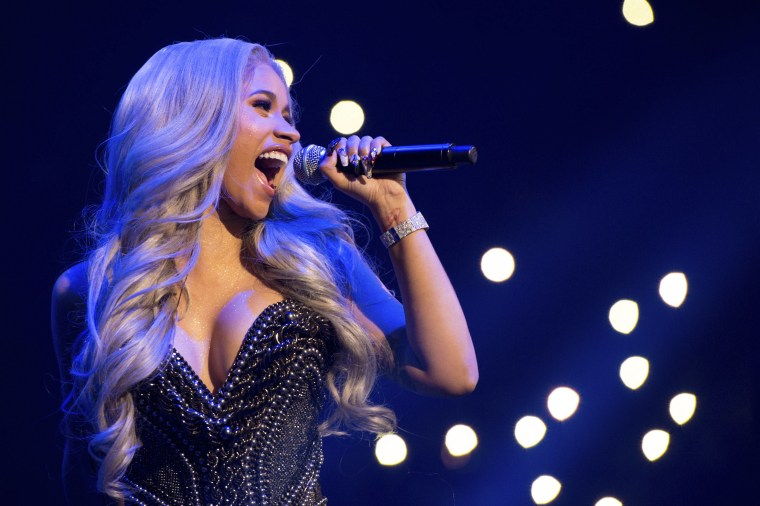 Record of the Year, which is given to a song's recorded version, is woman-free — which, given the dearth of women on the pop charts for the first two-thirds of 2017 (the Grammy nomination year runs from October to September) isn't completely unreasonable.
Until hip-hop sparkplug Cardi B and pop doyenne Taylor Swift leapt to the top of the Hot 100 singles chart with their divergent-in-sound, yet somewhat similar-in-theme songs "Bodak Yellow" and "Look What You Made Me Do," pop's 2017 landscape was heavily dominated by men like Sheeran, the mopey mogul Drake and the space-funk revivalist Bruno Mars, while streaming services' most promoted playlists often involved a lot of male hip-hop artists (and Cardi B).
Even in years in which women have seemed like a major presence in pop's mainstream, old habits about how much of the female voice is "too much" have died hard. While reporting a piece on the 20th anniversary of the women-centric festival Lilith Fair last year, I talked to a lot of artists who knew that radio stations considered back-to-back songs by women as too many for the average-Joe (and maybe even Jane) listener to handle.
In 2015, an offhand comment by country radio consultant Keith Hill in which he called women "tomatoes" ("The lettuce is Luke Bryan and Blake Shelton, Keith Urban and artists like that. The tomatoes of our salad are the females," he told the industry journal "Country Aircheck") turned into a lively discussion, but little playlist movement.
The "boys make the music and girls fawn over it" mind-set has been baked into pop music since the first time Stephen Collins Foster put a banjo on his knee and wrote a ditty about Susanna. But if culture is reaching a real reckoning point, the music industry should be part of the charge, talking honestly about biases of all types — gender-based, race-based, sexuality-based — that result in spun wheels, stalled projects, status-quo executive suites and, sometimes, even more nefarious consequences. (Earlier this month, for example, "Rolling Stone Country" ran a detailed piece on the sexual harassment prevalent in country radio, the land of the "tomatoes" that Hill wanted to ration so carefully.)
Having a "#MeToo moment" will be good for post-Grammy headlines, and galleries of musicians sporting white roses to show support for victims of harassment and assault (the result of a fast-spreading initiative by a clutch of high-ranking women in the business like Atlantic Records chair and chief operating officer Julie Greenwald) will get people to briefly think about the state of affairs. But it's not too much to hope that Sunday night only begins the industry's commitment to figuring out how to build a better world.
Maura Johnston is a writer and editor who teaches at Boston College. She has written for The New York Times, The Boston Globe, Time, Billboard, and Rolling Stone.