It's the biggest travel week of the year and that means parents everywhere are filling up bags with snacks and distractions — and charging up the tablets — to ensure that the backseaters stay happy. But if you've ever seen the glazed-over look of a kid watching a video, you'll know your tablet of choice has to be good for more than just numbing their minds. The following 10 apps all came out in 2013, have educational and artistic merit, were rated as fun by my kids, and are free from in-app purchases and other parent traps. They all run on iPads, most also run on iPhones, and some run on Android devices.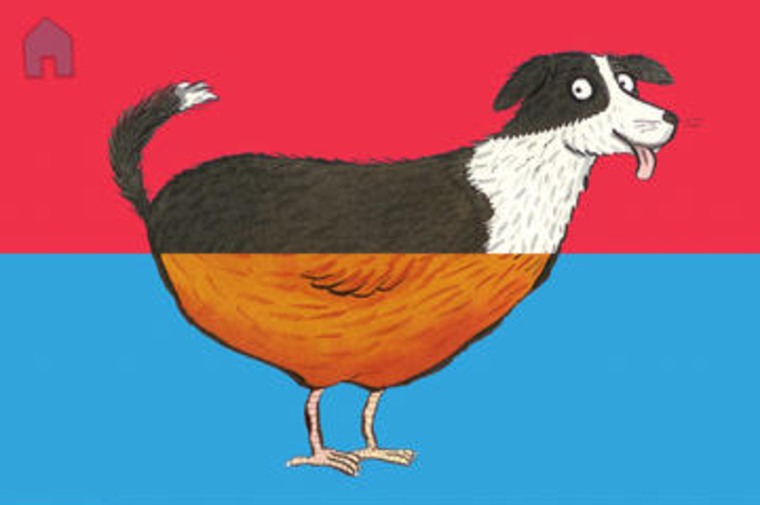 A quick tip: You may want to invest in a pair of $15 headphones for the iPad, if you haven't already, because most of these apps are quite musical.
Axel Scheffler's Flip Flap Farm
Nosy Crow - $0.99 - iPhone/iPad
A literary animal flash card app with a twist: Kids can match the top half of an animal with the bottom of another one to create silly new ones that the app's narrator will read aloud. Pig + Horse = Porse, of course! And since each animal comes with a two-stanza poem, the stanzas get mixed up, too. It's good for little ones who just want to play Dr. Moreau, but also for early readers.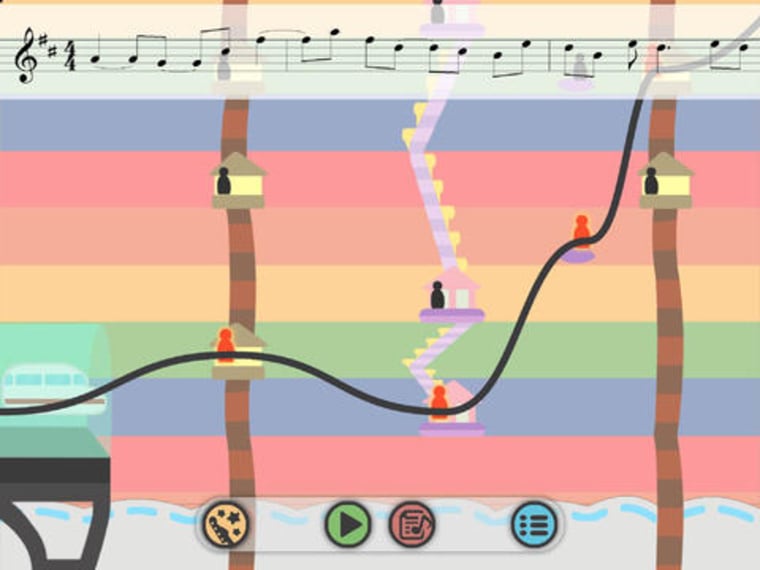 TuneTrain
Jiyoung Lee - Free - iPad only
A musical game that will keep the kids riveted but won't drive you batty. Players draw a long train track, sequencing notes as they move along. Once at the end, they can play back the melody they've crafted. Not only does each board play back in a variety of styles (classical, pop, rock), but there are 10 different starting levels, enough for an almost infinite variety of tunes.

Moose Math
Duck Duck Moose - $1.99 - iPhone/iPad and Android
Another win for the makers of our favorite kids' educational apps, this one tricks kids into doing loads of real math problems by giving them pursuits: make juice, adopt a pet, or sort stuff at the Lost and Found. And if they really like playing the pet store bingo game, you can download the bigger, more challenging standalone version, Pet Bingo, also $1.99.

Swapsies Sports
Spinlight Studio - $1.99 - iPhone/iPad and Android
A fun toddler trivia game about sports. Players can combine different parts of a uniform — helmet, jersey and cleats — to build the perfect athlete, or answer sports questions about pointing out balls, goals, bats and more.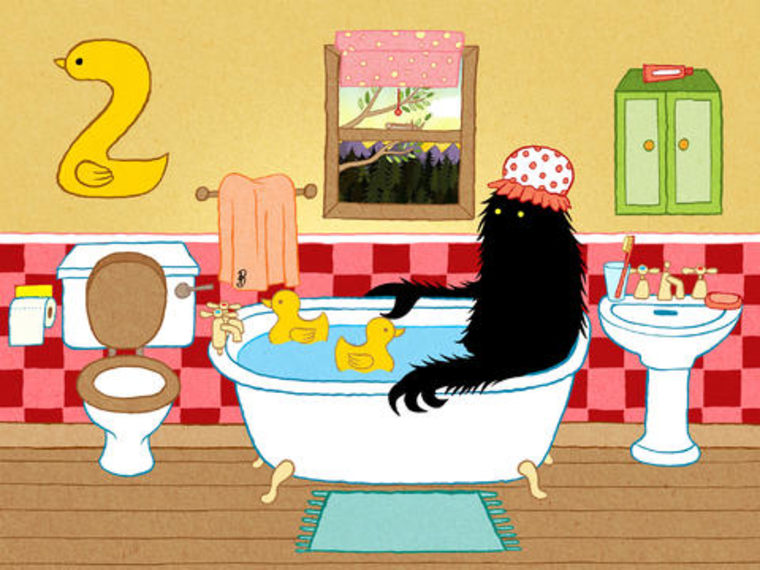 The Lonely Beast 123
James Kelleher - $1.99 - iPhone/iPad
A brief amusing counting app for the 3-and-under set, this one makes up for its brevity with its artistry — it's stylish and clever, and helps kids learn quantities by poking at various things — sinking two rubber duckies; watering six flowers; scarfing down nine cakes. Just get over the fact that you'll be hearing some vaguely British voice counting up to 12 over and over again.

Musical Paint
Building Blocks Media - $2.99 - iPhone/iPad
It's basically a free-form painting app where the colors are keyed to musical instruments, so kids hear self-made music as they draw. While we weren't totally jazzed by the limited execution — you can save drawings but you can't "play" them back, musically — we had to include it after seeing how much delight it gave the kids.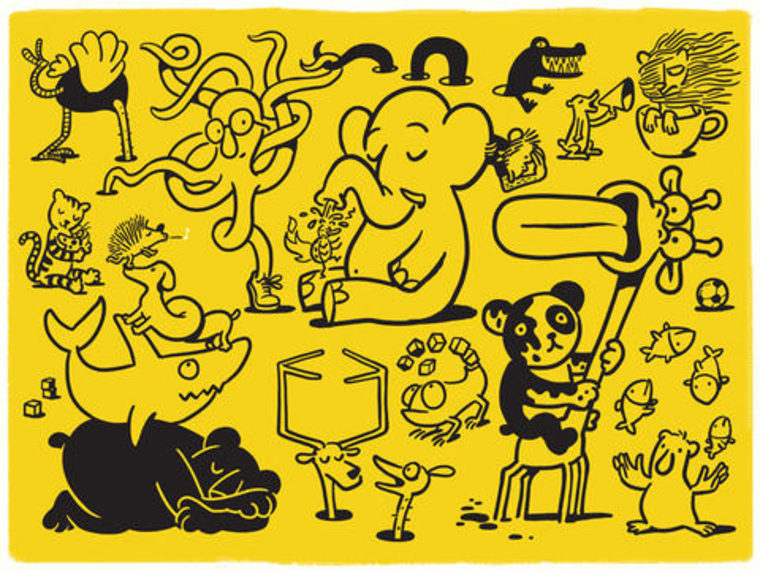 Petting Zoo - Animal Animations
Fox & Sheep - $1.99 - iPhone/iPad and Android
One of the most understated artistic apps in the kid category, this German musical animal cartoon is whimsically psychedelic, like the best Sesame Street and Electric Company animations of the 1970s. It may not teach kids much, but it will expand their appreciation for the abstract — and will keep them happily occupied for some time.

Creative Kids
Faber-Castell - Free - iPad only
The celebrated art supply company found a way to get digital without surrendering any crayon and pencil sales. In this app, kids trace or draw freely on real paper, then take pictures of their creations to animate inside the tablet. The interface isn't great, and your kids may need some help getting started, but it's a great use of the iPad camera, and a good way to keep kids doing art in the physical world.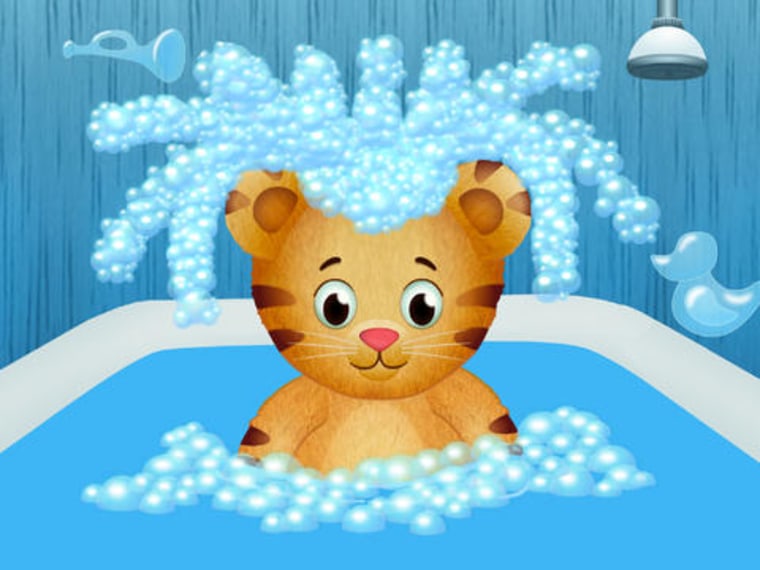 Daniel Tiger's Day & Night
PBS Kids - $2.99 - iPhone/iPad
Two apps in one, this interactive storybook takes kids through the morning routine of PBS' animated cat and his family, helping him brush teeth, set the breakfast table, tie his shoes, and so on. Once they get through with the morning, though, they can go back to the start page and get on with the night. 

Frozen: Storybook Deluxe
Disney - $6.99 - iPhone/iPad
This is the animated storybook of Disney's upcoming princess-powered thrillride, "Frozen." The story is told through the eyes of two royal sisters, so you keep flipping the iPad to get one girl's perspective or the other's. A bit of a gimmick, but that plus the ice puzzles and frost painting are good ways to keep kids coming back for more. Hopefully, the movie — and the app — will live up to its predecessors, "Tangled" and "Wreck-It Ralph."

Wilson Rothman is the Technology & Science editor at NBC News Digital. Catch up with him on Twitter at @wjrothman, and join our conversation on Facebook.