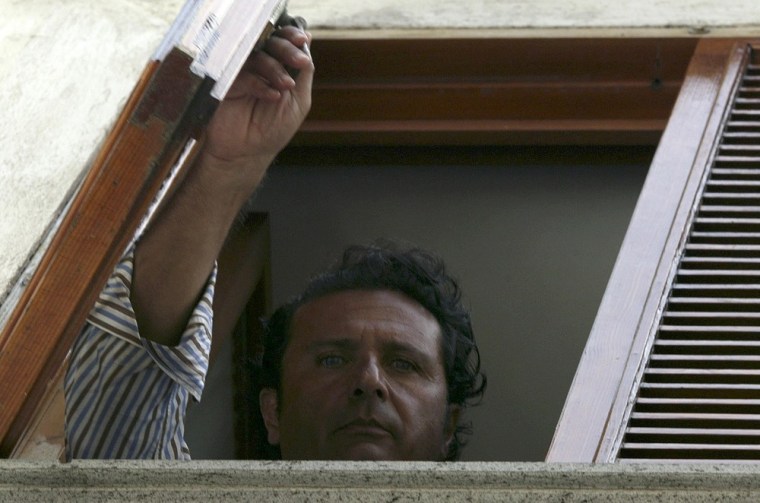 ROME (Reuters) - The captain of the Costa Concordia which ran into a rock and capsized off the Italian coast in January, killing up to 32 people, has sued for wrongful dismissal, his lawyer said on Wednesday.
Italian Francesco Schettino was not only fired by Costa Cruises but is accused by prosecutors of causing the accident by sailing the luxury cruise liner too close to shore.
He faces charges of multiple manslaughter and abandoning ship and preliminary hearings will begin on Oct. 15.
"It is the right of every worker to appeal against his dismissal and Captain Schettino has done no more than exercise that right," lawyer Bruno Leporatti said.
"There is nothing to contest or be amazed about, unless we want to say that what the law allows for all citizens doesn't apply for Francesco Schettino."
Schettino was held up to ridicule in Italy and abroad following the Jan. 13 disaster off the Tuscan island of Giglio and his name became a symbol of incompetence and cowardice.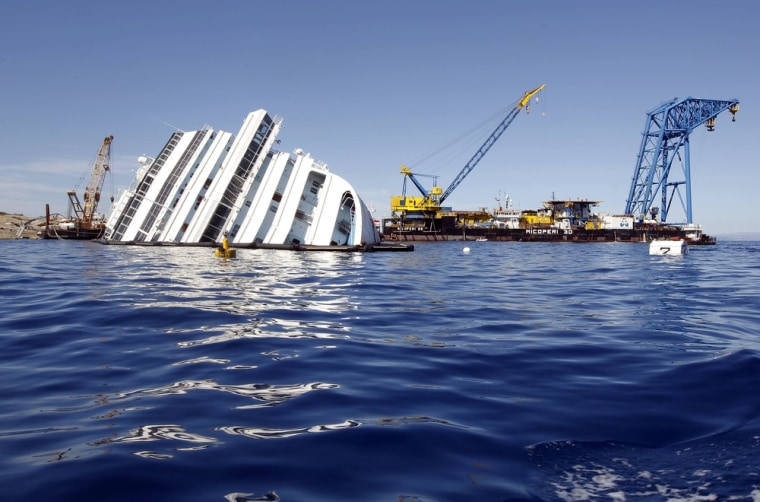 The angry order to "Get back on board, damn it!" delivered by a coast guard officer to Schettino over the telephone after he had abandoned his ship was printed on T-shirts in Italy.
Investigators said Schettino brought the 290-m (950-ft)-long vessel too close to shore, delayed evacuation and lost control of the operation during which he left the sinking ship while many of the 4,200 passengers and crew were still on board.
The Naples-born captain has always acknowledged making mistakes once it became clear that the 144,400-tonne Costa Concordia was in trouble, but has said he was not the only one who should be blamed for the tragedy.
Copyright 2012 Thomson Reuters. Click for restrictions.