Kentucky bourbon is a billion-dollar business. The spirit generated $4.5 billion in retail sales last year, and business is booming.
Consider:

Ninety-five percent of the world's spirit is distilled in the state;

production is up more than 50 percent in the last 10 years; 

distillery visits broke the half-million mark last year;

there are more barrels of bourbon aging than there are people and horses combined living in Kentucky.

While the 16 distilleries currently operating in Kentucky are a fraction of those in operation pre-Prohibition, the number is growing, as is interest among tourists who want to see how and where the bourbon is made.

Craft distilleries are "popping up everywhere," said Eric Gregory, president of the Kentucky Distillers' Association.
The "Big Six" distillers — Jim Beam, Heaven Hill, Wild Turkey, Four Roses, Brown Forman and Diageo — account for 90 percent of the world's bourbon, he said, leaving the rest to small, family-owned operations. 
Bourbon country visitors who want more than the iconic red wax Maker's Mark (owned by behemoth Jim Beam) dipping experience have a wealth of options.

The new book "Kentucky Bourbon Country: The Essential Travel Guide," by Louisville writer Susan Reigler and photographer Pam Spaulding, helps travelers navigate their options. 
Several small distillery "high points are within striking distance of Louisville," according to Reigler.

"If you only have time to go to one, Willet (in Bardstown) is your best bet," said Reigler. "It's so beautiful ... on a hilltop, looking over lovely wooded countryside.
"You get to talk to someone whose relatives started the distillery. The people involved directly with making the bourbon are the people leading you on the tour. It's very personalized."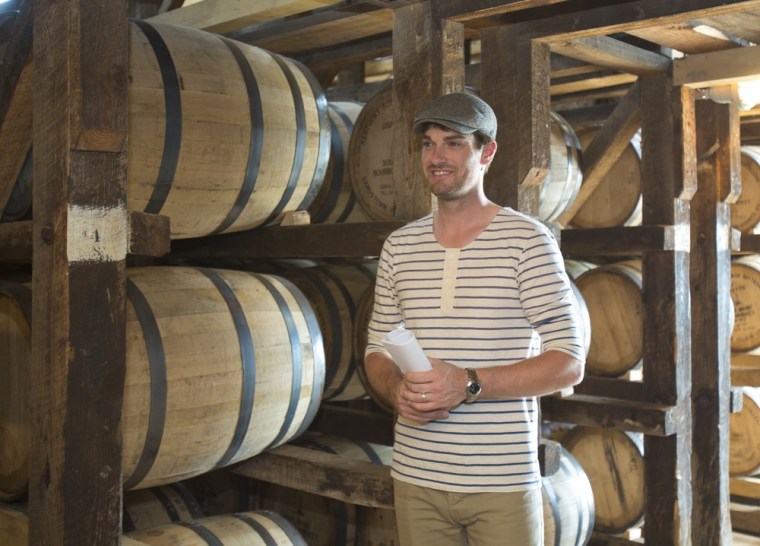 State law limits bourbon samples to two. Of Willet's selections, Reigler said a must-have — if it's available — is the Pot Still Reserve. Better still, Reigler suggests: "Go with someone who doesn't like bourbon and you can have their samples, too."
In nearby Lebanon, the Limestone Branch micro-distillery uses a 150-gallon hand-hammered copper pot to produce one-barrel batches. Although "moonshine, by definition, would be illegal," said Reigler, visitors can sample a clear, un-aged whiskey Limestone calls moonshine to learn what the spirit tastes like before barrel-aging.
Reigler also recommends visiting nearby Abbey of Gethsemani. Once home to philosopher Thomas Merton, today it's known for bourbon fruitcake and bourbon fudge made by Trappist monks.
Craft distillery Barrel House recently began aging whiskey in the barreling house at the former James E. Pepper Distillery. "It's really interesting because it's in Lexingon's historic distillery district," said Reigler. "We don't think of Lexington as a distilling area but Pepper was at one time the largest distillery anywhere." The new venture is part of a larger renovation project underway in the district.
"You walk in and you're talking to the owners," Reigler said. Visitors may even catch them distilling a batch when they tour.
To sample from an encyclopedic collection of bourbons — nearly 200 — Reigler recommends Bluegrass Tavern in Lexington.
If you go
Follow Dana McMahan, travel, food and fitness writer, at @danamac.