Europeans are finding new ways to make ends meet by turning casualties of the economic crisis into tourism draws.
On Serifos, a tiny, elegant Greek island, many once-rich bourgeoisie families are now renting and selling their second summer homes -- and some try to dodge the tax man.
"We're not talking of scandalous revenues," said Leonardo de Chanaz, a real estate agent on the island. "Renting a two-bedroom studio means making an average of €6,000 (about $7,800) per summer. These people are just finding a way to keep afloat."
"Many other owners of small studios (on the island) do tax-dodge on rents," de Chanaz said. "But I do not work for them."
On the Greek island of Leros, off the coast of Turkey, pensioner Eleni Popoulinos has a 3-bedroom studio. Last summer she made €7,000 (about $9,100).
"Look, were I to pay taxes on this I'd die. I have three grandchildren studying in Athens, I need to send them money because my daughter has lost her job," she said.
The trouble with island living is that those working at hotels, restaurants, diving clubs and bars must get by on seasonal summer tourism. "Six months a year you work to be able to survive the other six. On a tourist island everyone is ready to rent anything to make money," said Antonio Santomauro, owner of six historical apartments on the island of Ventotene, a diving paradise near Rome.
"All bookings are last-minute and I'm forced to lower prices," Santomauro said. "Last year my revenues dropped 40-50 percent ... I earned €19,000 (about $24,500) and I hope this year goes better. But hell, these taxes are killing us. The Italian state is draining us, we're fated to become "morti di fame" (those who starve to death)," he said.

For many islanders, the future ahead is even gloomier.
"If you work just during the summer you don't get to June. Winter equals lethargy and I'll have to invent something to do," said Annunziata Spigno, who runs the Oasi del Mare with five sea-view apartments on Italy's Ponza Island. "Things have drastically changed, clients have dropped, people who come here are friends or friends of friends," said Spigno. She said the property made her €20,000 ($26,000) per summer, but regular renovation works and taxes were killing her.
"Next year I'd like to open a B&B but bureaucracy here is so slow," said Spigno. Her next idea is to turn her family grocery shop into a "gastronomic bar" where she serves hand-made cakes for clients.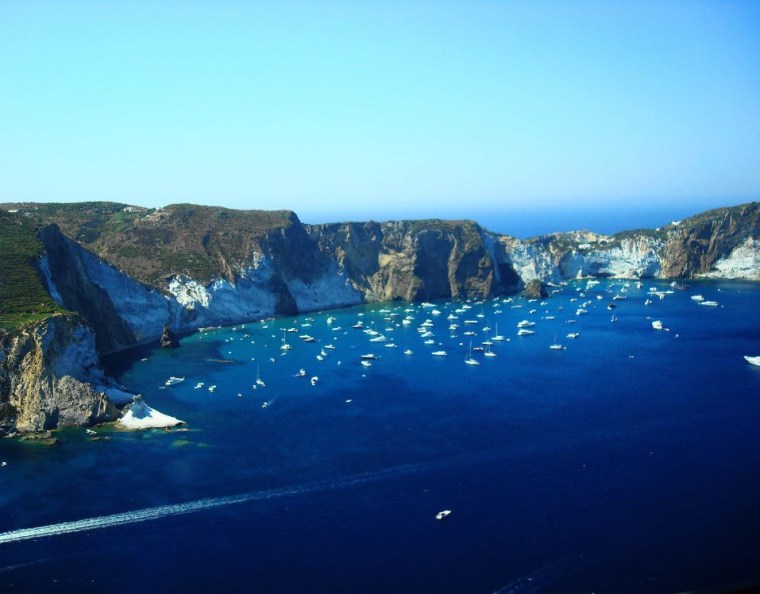 Turning lemons into Limonata is very Italian, they refer to it as "the art of reinventing oneself." On the island of Ponza, for example, ten former fishermen now use their boats to take tourists on daily trips to discover nearby sea grottos and beaches.
"The fishing industry has collapsed -- too many regulations. I earn much more as boater," said Vincenzo Curcio, a local fisherman-turned-tour guide. "We try do the best we can by lowering prices and offering smart deals: €25 (about $32) for a full-day out at sea including lunch, sunset aperitifs and stargazing tours."
Spain also knows how to make the best of hard times. In Valencia, a city cited for having some of the worst excesses of Spain's collapsed construction bubble, there's a new guided tour called the "Ruta del Despilfarro" or "route of wastefulness." Tourists can see the sites where public money was squandered, like the $1.5 billion City of Arts and Sciences museum complex, the €64 million ($83 million) marina upgrade built for the America Cup's race, and the €300 million ($388 million) half-built soccer stadium. The "Ruta" also passes by the temporary storage trailers where the children attend elementary school because the indebted government can't afford to build or repair existing buildings.
The tour's five promoters include professors and journalists who lost their job after their newspaper shut down after the economic crisis. "We did it to raise awareness on the city's corruption and black holes, not for the money," said Miguel Angel Ferris, a professor and a former journalist who tossed his press badge for an activist's bullhorn. Each ticket costs €8 (about $10), and since the tour's launch a year ago, it has attracted over 1,000 visitors, including global media, he said.
The tour is already a success. The guides hope tourists keep showing up to help them beat the economic downturn, continuing to turn failed tourism projects into tourism opportunities.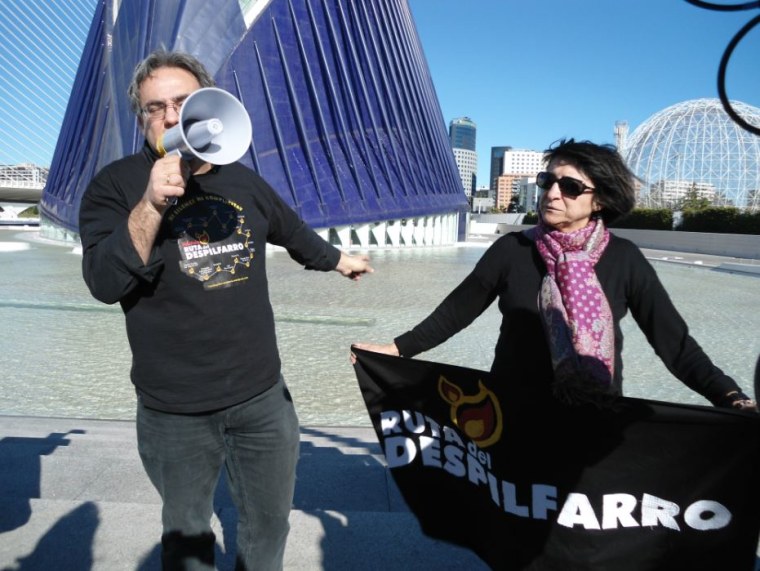 Valencia's "Waste Road" Tour
rutadespilfarrovalencia.wordpress.com
Price: €8 per ticket
despilfarrovalencia@gmail.com Tel.+34680 25 9863; +34695 59 4489 (Spain)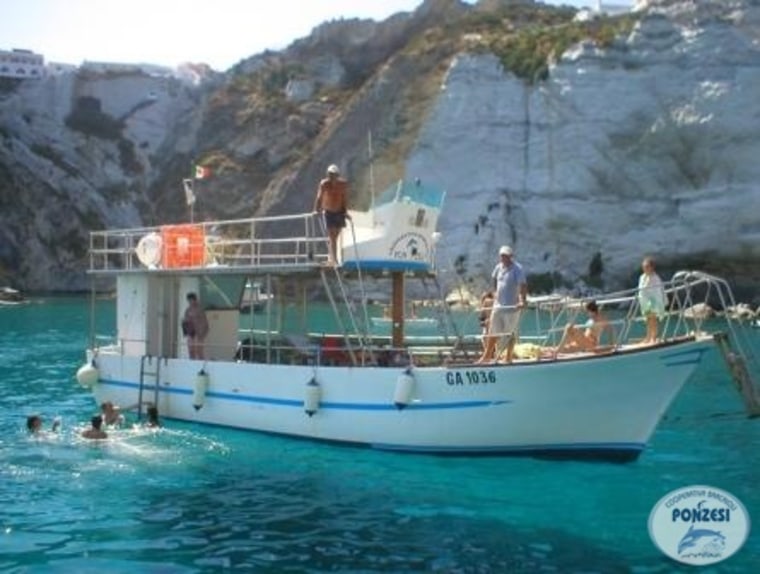 Ponza's Boaters Association
barcaioliponza.it
Address: Via Sindaco de Luca – Ponza Island (Italy)
barcaioli@barcaioliponza.it Tel.+39. 077-180-9929Oasi del Mare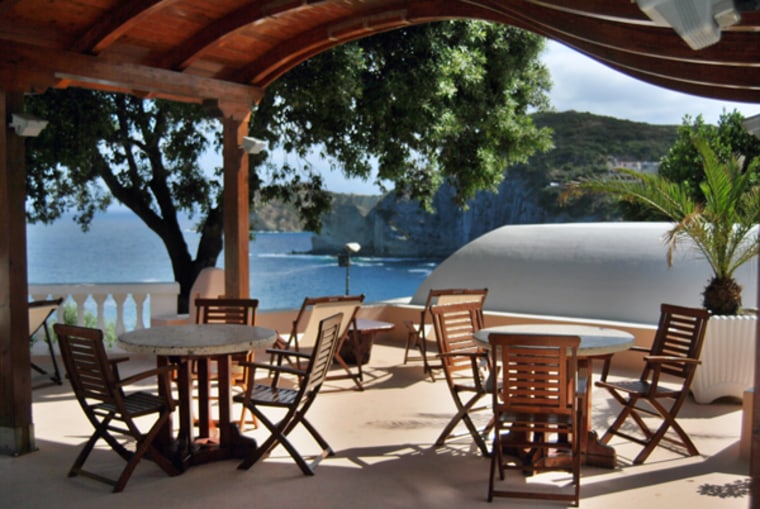 Oasi del Mare
oasidelmareponza.it
Prices: from €50 per person a day
Address: Via Villaggio Pescatori, Le Forna – Ponza Island (Italy)
Tel. + 39 339-431-5755

Ventotene apartments
Prices: from €300 per week
Address: Piazza Castello, Ventotene Island (Italy)
asantomauro@fastwebnet.it Tel. +39 347/1487138

Serifos Houses
serifos-houses.com
Prices: studios and villas from €762 per week
info@serifos-houses.com Tel. 0030 6946651298 (Greece)