Something is happening to on-board economy class, and it looks awfully familiar.
While airlines race to one-up the competition in their luxury or elite sections, their "cheap" seats have begun to resemble crowded bleachers at a football game.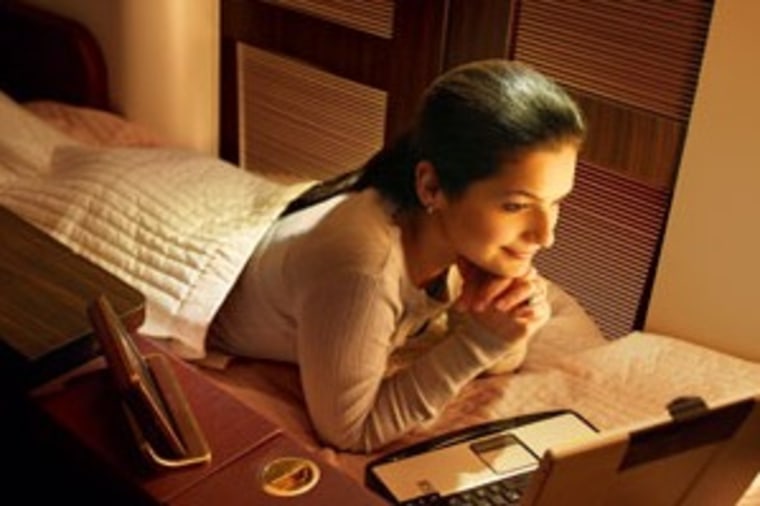 Over the past 10 years, economy seating on major domestic flights has grown increasingly meager, with seat width, legroom and tilt shrinking by as much as a combined five inches. At the same time, airlines have phased out amenities like snacks, pillows, blankets and even eye shades.
But the front of the plane is increasingly luxurious. Delta, American and United Airlines have all sprung for spacious, lie-flat bed seats for their business-class customers. Even JetBlue, traditionally a budget carrier with a self-proclaimed "egalitarian" culture, gave in to class division when it announced an upcoming premium cabin with business-class seats and suites.
Ticket prices reflect that growing disparity. Whereas domestic first-class seats used to cost around four times more than economy fares, now they're as much as 10 times the price of an economy ticket, analysts say. As both ends of the spectrum become more extreme, it's all but impossible to find the middle ground we remember from years ago.
If this sounds a lot like the middle-class eulogies that flooded political speeches and media reports after the financial crisis, it's because these trends are directly related to that wider economic reality.
After the economy crashed in 2008, airline passengers began to fall much more solidly into two distinct customer types, said Bijan Vasigh, a professor at the Business College at Embry-Riddle Aeronautical University. "Some are price sensitive, mainly interested in lowest ticket price, and the other group is service sensitive — they're not really looking at cheapest price, but for comfort and amenities," he said.
Though the recession deepened that trend, it did not create it. "Over the past 10 years, income has not increased uniformly," Vasigh noted. "We're seeing more lower income people, but for the service-sensitive the level of income has increased more than the average family."
Since the profit margin for airlines is low on seats sold to the former group — those in the economy class — airlines have begun to rely more heavily on their price-blind customers.
In that process, they're not only building up elite amenities, but also more heavily branding them. Offering space and comfort alone won't distinguish the airlines from their peers, so they are focusing on the specific design and style of their elite seats in order to invite more brand loyalty.
Working with specialized interior aircraft design firms, the companies craft their elite cabins with excruciating attention to detail, said Anita Gittelson, an executive vice president at Wessco International, who designs and sells brand-name airline amenities.
"Mood lighting has become a very big thing on board," she said. So has the choice of brand-specific ambient music, and even details like the type of fabric used on seats and carpets.
The wood-paneled parts of American Airlines first-class cabins, for example, aim to create a warm and familiar environment, Gittelson said, ostensibly to make passengers feel "at home." On the other hand, the trance music and purple mood lighting on Virgin America seems to attempt a vibe more edgy than cozy.
Whichever mood they're chasing, first- and business-class sections will likely become even more stylized — and expensive — in coming years. "Competing based on price is destructive for the industry," Vasigh said. "The most important thing for the airlines is to distinguish their service in order to gain more loyalty."
More from Skift