What happens in Vegas ... is about to get more publicized.
This week, the Las Vegas Convention and Visitors Authority (LVCVA) unveiled a new ad campaign highlighting Las Vegasdotcom, a local — and, need we say, fictional — character who shares his name with the organization's website.
The character, as the campaign explains via a series of videos, is a regular guy who gets pestered constantly by people who confuse him with the website and therefore expect him to be an expert on all things Vegas.
While the "What happens in Vegas" campaign is geared toward visitors already familiar with the city's offerings, the new campaign targets so-called "persuadables." "They're people who are open to coming to Las Vegas but just need that extra reason to come," said LVCVA spokesperson Courtney Fitzgerald.
To that end, the Vegasdotcom character — Las to his friends — will gradually morph from annoyed at being accosted to an expert who becomes proud of his name and happy to share tips and insights on his hometown.
As it turns out, the campaign appears to be quite timely as several new attractions are set to open in the coming months. For those who might need a little more persuading themselves, here are several of them:
Vegas for sports fans
Looking to score in Sin City? You're all but guaranteed to succeed — in the athletic sense, at least — at the Luxor Hotel and Casino, which has just opened an interactive sports exhibit appropriately called SCORE! In addition to viewing more than 200 pieces of memorabilia from several sports Halls of Fame, visitors can challenge themselves via NHL-themed stick-handling drills, NASCAR-themed pit-stop challenges and other tests of strength, speed and agility.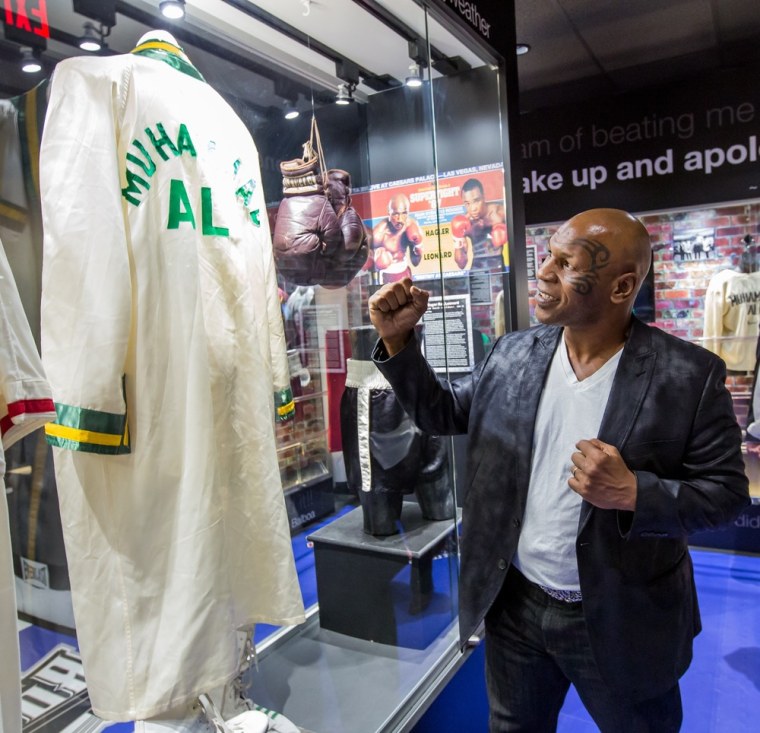 Vegas for art lovers
Fine art may not be the first thing that comes to mind for most Vegas visitors but it'll be front and center at the Bellagio Gallery of Fine Arts next month. On February 8, the gallery will debut "Warhol Out West," a 59-piece exhibition of the Pop artist's western-themed imagery. Organized in partnership with The Andy Warhol Museum in Pittsburgh, the exhibit will include iconic images such as "Double Elvis," along with paintings, advertisements and the artist's rarely seen "Cowboys and Indians" series.

Vegas for water babies
Visitors still smarting over the closure of the Wet 'n' Wild water park on the Strip in 2004 will find relief this year when a pair of water parks opens in Las Vegas. Set to open for Memorial Day weekend, the all-new, $50-million Wet 'n' Wild Las Vegas in Summerlin will feature more than 25 slides and attractions, including the Rattler, a three-person toboggan-like ride with twists, turns and "rattling" vibration elements.

But wait, there's more. In nearby Henderson, construction crews are busy building Cowabunga Bay, a competing water park that will feature a 1960s beach theme, a 33,000-square-foot wave pool and Wild Surf, a four-person ride that drops riders into what is said to be the world's largest man-made wave.
Vegas for adrenaline junkies
Picture an 11-story slot machine, a 1,700-foot zip line and the world's largest video screen and you've got an idea of what SlotZilla will be all about. Expected to open in June, the downtown attraction will launch riders from the slot machine's coin tray, send them soaring over the crowds at speeds of up to 35 mph and send them through and under the LED-display canopy of the Fremont Street Experience. Ka-chiiinnnggg!

Vegas for view-seekers
Observation wheels are all the rage these days and Las Vegas is no exception. In fact, the city is set to get, not one, but two. Part of Caesars Entertainment's $550-million Linq retail/entertainment project on the Strip, the 550-foot High Roller will be the tallest observation wheel in the world when it opens in late 2013.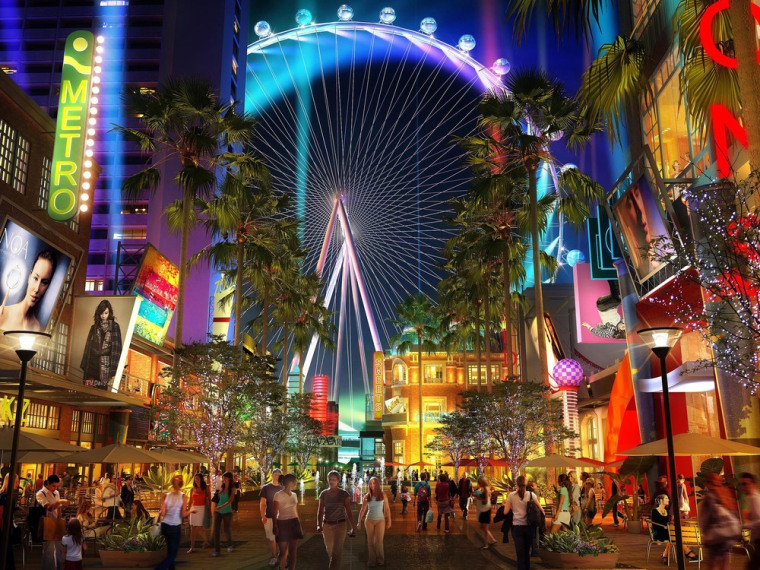 Then, come early 2014, it's expected to get some competition from SkyVue Las Vegas, a 500-foot wheel to be built across the street from Mandalay Bay. Like High Roller, it will be part of a larger complex that will offer even more shopping, dining and entertainment options for travelers considering a Vegas vacation.
Looks like Las — the LVCVA's new spokesman — will be busy for the foreseeable future.
Rob Lovitt is a longtime travel writer who still believes the journey is as important as the destination. Follow him at Twitter.