You can't find it on a map and its inhabitants aren't always friendly, yet Middle Earth is one of the hottest destinations on the planet right now.

Fans of J.R.R. Tolkien's fantasy world are once again descending on New Zealand, where "The Hobbit: An Unexpected Journey" was filmed and premieres later this month. The movie is the first installment in Peter Jackson's series adapted from Tolkien's book and a prequel to the blockbuster "Lord of the Rings" saga.
With New Zealand standing in for Middle Earth, no one is more excited than the country's tourism industry, which is eager to repeat the boost it received from the "Rings" movies.
"It is a very big deal," said Gregg Anderson, who oversees Tourism New Zealand campaigns in North America and Europe.
"We really are hoping that we will see a lift in visitor arrivals in the two-and-a-half-plus years that this will run for."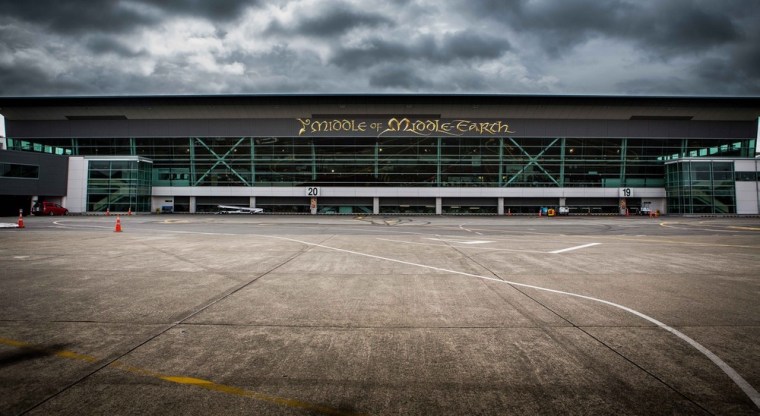 The agency's new slogan -- "100% Middle Earth,100% Pure New Zealand" -- aims to make sure fans realize that many of the beautiful landscapes in the fantasy world are also real places they can visit, Anderson said.
Like the "Rings" movies, with their sweeping vistas of pristine mountains, forests and rivers, the "Hobbit" trilogy is expected to showcase New Zealand as a destination.
"The biggest attraction we have is the scenery," Anderson said. "These films just take that scenery and put it on a big screen and show it at its stunning best."
Travelers flying Air New Zealand will get healthy dose of "The Hobbit" even before taking off. A special edition of its in-flight safety video, titled "An Unexpected Briefing," features passengers sporting hairy hobbit feet, flight attendants with pointed ears and cameo appearances by Jackson and Tolkien's two great grandsons. More than 7.7 million people have watched the video on YouTube since it was released on Halloween.
"Air New Zealand is very proud to be the official airline of Middle Earth," said spokeswoman Marie Hosking.
The carrier is also working with Jackson's Weta Workshop to turn two Boeing 777s into flying billboards for the trilogy. The first plane will be unveiled on Nov. 24 and go into service that same day, touching down at Los Angeles International Airport.

But the spotlight now is on Wellington, which is hosting the movie's world premiere on Nov. 28. Mayor Celia Wade-Brown has already proclaimed that New Zealand's capital city should be known as "The Middle of Middle Earth," during the week of the premiere.
"People are starting to go crazy," Anderson said. "I suspect on that on premiere day (Wellington) will be as close as New Zealand gets to Halloween in America. You will see lots of people dressing up, to go down to welcome the stars and the actors. Wellington will stop that day."

If you arrive by air, you will be greeted by a 42-foot, 2,600-pound sculpture of Gollum—the emaciated, ring-obsessed creature from Tolkien's tale. The new installation, designed by Weta Workshop, hangs from the roof of Wellington Airport's main terminal building and depicts Gollum "submerged and reaching for his favorite meal of 'juicy sweet fishes'," officials noted.
Passengers have been stopping in their tracks and staring at the sculpture in wonder, said airport spokesman Greg Thomas. Like Wellington, the terminal has been renamed the "Middle of Middle Earth."
Fans eager to visit the exact locations used in "The Hobbit" will have to wait a bit – those won't be known until the movie is released, Anderson said. Tour operators are working on themed packages, but you can start putting together your own itinerary.
In Wellington, check out the Weta Cave, a mini-museum inside the Weta Workshop that showcases props and displays from Jackson's movies. (Secretive Weta doesn't otherwise offer public tours.)
For a closer encounter with the hobbit world, travel to the picturesque Alexander Farm in Matamata, where you can visit the Hobbiton movie set -- used in both the new movie and the "Rings" trilogy.
Spectacular sites around Queenstown on New Zealand's South Island will also be familiar to "Rings" fans, including Glenorchy, Skippers Road and Kawarau Gorge, Anderson advised.
Or just take Tolkien's advice: There is nothing like looking, if you want to find something.