Ten years ago, Los Angelenos used to say that it took about twenty minutes to drive anywhere, but now due to overwhelming traffic, locals say it now takes an hour. Perhaps traveling and living in SoCal would be different if LA's bygone urban proposals had gotten the green light. In A+D museum's Never Built: Los Angeles exhibit, on view from July 28 - September 29, the art institution explores the transformative city plans that almost happened—but didn't.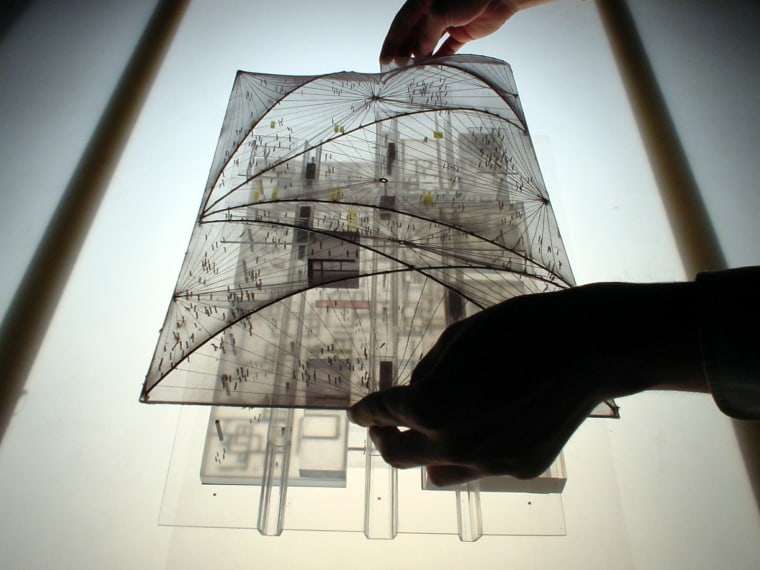 A+D Director Tibbie Dunbar enlisted curators Sam Lubell and Greg Goldin to head the project. And in their two years of researching failed Los Angeles urban developments, the duo found a wealth of missed opportunities from public transport systems to buildings to green spaces to housing developments.
"One of my favorite projects is the 1925 Kelker and DeLeuw transit plan for over 140 miles of subway and elevated rail," Lubell told NBC News. A vintage map reveals that, like the Paris Métro, the system would have one main hub with subway lines radiating outward. The transportation system would have made it easy to get from, for instance, San Fernando to San Pedro, a 46-mile journey that currently takes about three hours by public transport.
Lubell said, "It was turned down by voters. It would have changed the way the city functioned." Dunbar said, "Seeing the subway is to have known that this could have been done when the land was really empty. Things like that are compelling in hindsight."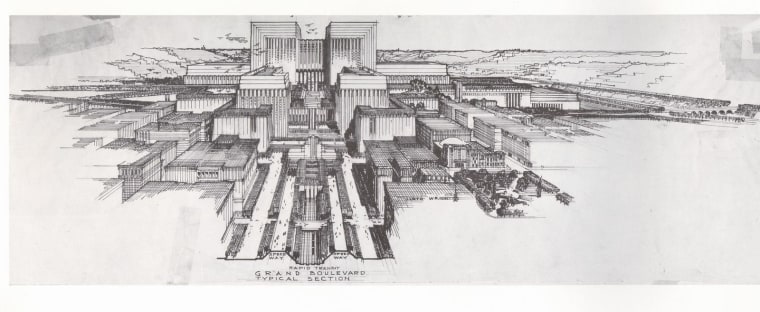 Additionally, legendary architect Frank Lloyd Wright drew up plans for the never-built Doheny Ranch in 1923, a housing proposal for Edward Laurence Doheny, one of America's wealthiest people at the time. "[Wright] wanted to make a plan where you integrate bridges and weave into the hillside" rather than cut into the slopes and plop a square structure onto the plateau. "That would have changed the model for housing in L.A."
For any Angeleno who has yearned for more parks and green spaces, take note: The dearth of public spaces could have been solved in 1930 with Olmsted and Bartholomew's "Plan for the Los Angeles Region." The sons of renowned landscape designer Frederick Law Olmsted had put together a proposal for additional parks, playgrounds, and beaches that would have provided a system of designed open spaces, welcome respites amidst the bustling metropolis.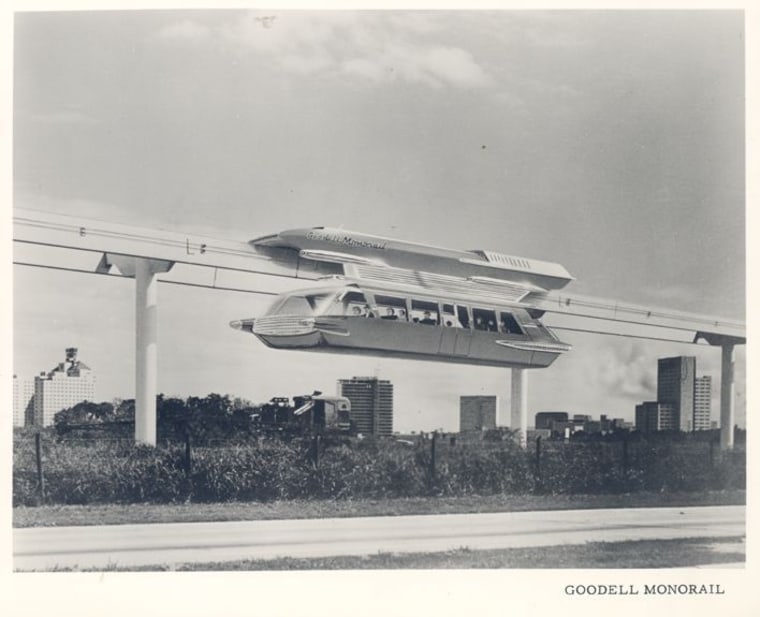 As for the more outlandish urban plans, the curator cites thwarted plans for automated people movers, monorails, and "basically a bus that would be transported by a helicopter" between LAX and downtown.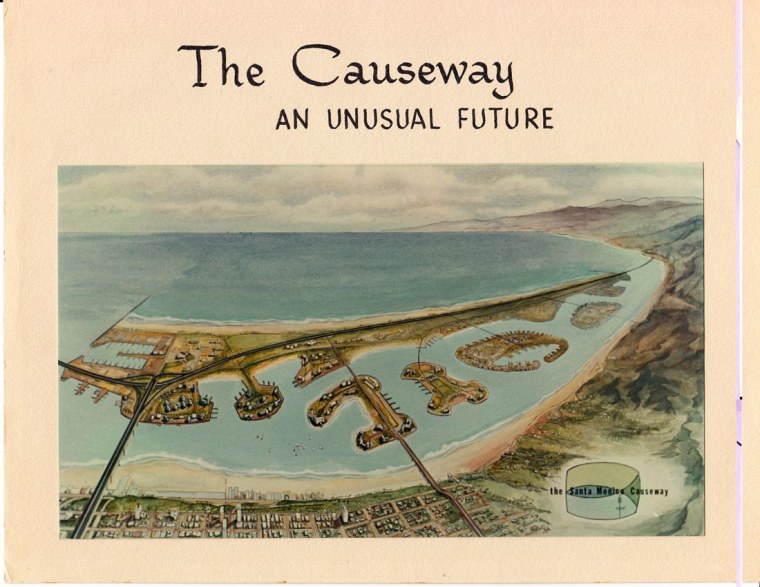 "One of the transportation plans that I'm glad didn't happen were freeways," Lubell pointed out. "Two-thirds of what was proposed didn't get made."
But one of the most crucial city structures, Los Angeles International Airport (LAX), would have transformed completely. According to Pereira and Luckman's 1952 plan, the architectural firm suggested a space age-like glass dome enclosure for the flight hub; when viewed from above, the halls would appear like spokes that would lead passengers to their respective aircrafts.
So what blocked construction? Lubell said, "Not just one party said no. The building department said no; they said it was too radical. The airlines said no; they wanted to have their own terminals. Also, they also couldn't figure out how to air condition the thing!" He said, "It was so ambitious—too ambitious."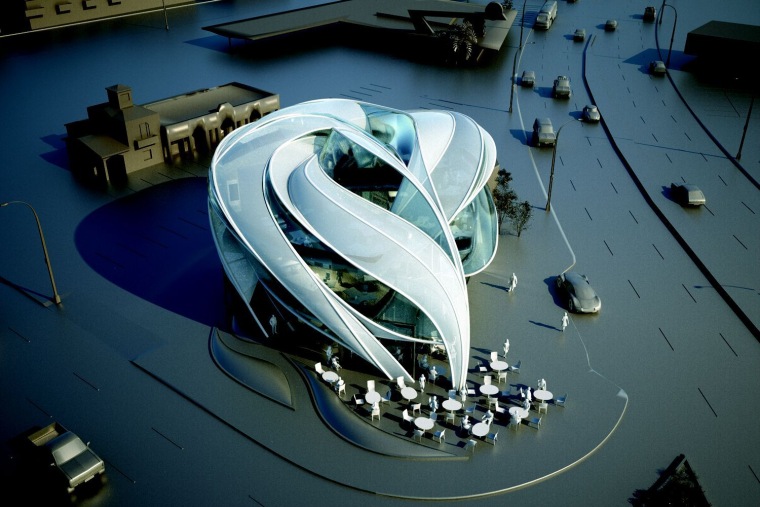 When examining the failed L.A. city plans, Lubell said, "A lot of people think of what could have been. It's this history that nobody ever knew existed. We'd have a whole different city if a lot of these went through."
Said Dunbar, "There is evidence of real visionary planning. I think that could be possible again."