Well, that didn't take long. Just four days into the new year, United Airlines and its Star Alliance partner Air Canada have launched the first attempted airfare increase of 2013.
The carriers are attempting to hike more than 1 million fares across their system, reports Rick Seaney, airfare analyst and CEO of FareCompare.com. The increase is between $2 and $5 each way.
The success of United's move appears to be in peril. Delta matched the fares early Friday before reversing course later in the day, FareCompare reported.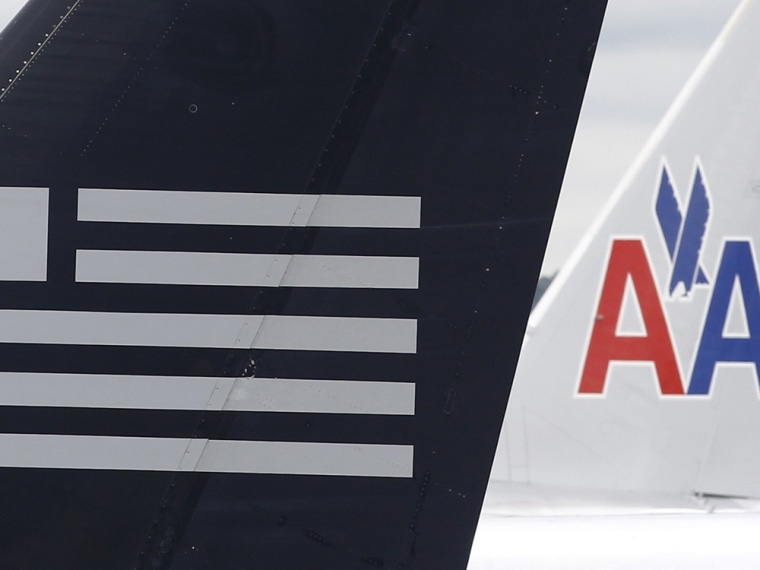 Uncertainty often looms large when air travelers turn their calendars to January. Will airfares keep climbing? What new fees will airlines come up with? Is merger mania about to engulf more carriers?
Seaney and other air travel experts weighed in on the developments that may shape your flying experience in 2013.
Airfare trends
There were seven attempted domestic airfare hikes in 2012 and that number will likely grow slightly this year, which should raise ticket prices about 7 percent or so, Seaney said.

But some routes may see bargains. Expect Southwest Airlines to try to expand over water, with Hawaii on the carrier's radar, Seaney added. It may even try to fly to parts of Canada, he predicted.
"As Southwest tries to become more like a legacy airline, the legacy airlines are trying to become more like Southwest. So it's sort of a strange thing that's going on," Seaney said.
International fares will still be expensive because of fuel surcharges, but globetrotters may see some price breaks if they depart from U.S. cities where foreign carriers are expanding their service, said George Hobica, founder of Airfarewatchdog.com. Turkish Airlines is starting to fly from Houston this spring and that's putting downward pressure on international airfares in that region, Hobica said.
Possible merger between American Airlines and US Airways
All of the travel experts who talked with NBC News said the merger – which would reduce the number of U.S. legacy carriers to three – would likely lead to higher airfares and cuts in capacity.

"It's a bad thing for travelers. Any time that competition is eroded, consumers lose," said Charlie Leocha, director of the Consumer Travel Alliance.
Still, an announcement appears imminent. The board of directors of American's parent company, AMR Corp., could vote on a merger with US Airways as soon as next week, NBCDFW.com reported.
The carrier declined to confirm whether a decision on the merger would be made then.
"We can't comment on the timeline or our board meeting, but we remain committed in our efforts to secure the best outcome for our financial stakeholders, our people and our customers," American Airlines said in a statement to NBC News.
If American does merge with US Airways, expect fewer flights on overlapping routes and be prepared for some computer hiccups – similar to the glitches that plagued United Airlines last year after its merger with Continental – when the carriers try to combine their systems.
But travelers accruing frequent flier miles with either airline or those who have earned elite status have nothing to worry about, said FareCompare.com's Seaney.
"Typically, you see newly merged airlines bending over backwards to make sure all their loyal customers are taken care of," Seaney said. "The last thing you want to do as a merged airline is alienate your best customers. I would expect them to offer more things than they normally would as opposed to cutting back."
The next generation of fees
With carriers demanding extra money for everything from early boarding to on-board snacks, what else can they possibly charge for? Don't worry – the number crunchers are still coming up with new ideas.
"Every time we think that the airlines can't think up a new fee, they surprise us," Leocha said.
Travelers will likely see a further push to self-service at the airport, so they may be asked to check themselves in for their flight and if they don't, they'll pay a fee, said Hobica.
Airlines could also introduce "disincentives" to talk with airline personnel at the airport, he added.
Another trend is airlines offering fees in bundles – so you have the option of buying a package deal of extra services rather than purchasing them individually, Leocha said.
For example, American Airlines last month introduced "choice" fares that bundle extras such as early boarding, one checked bag and the ability to change flights for flat fees that range from $68-$88.
The next step? Carriers will be taking those bundles and discounting them, Seaney said.
New round of passenger protections
Under the latest proposal, the government would require that airline fees be displayed through "all sale channels," but last month, the Department of Transportation delayed action on addressing the issue from January to May.
"The real battle now is about comparison shopping. Consumers love to comparison shop, airlines hate it and they don't want to give the comparison shopping sites their bundles of fees," Seaney said.
The goal is to get the carriers to release their fees so that third-party websites, such as Priceline and Travelocity, can display them in real time and dynamically as they change, Leocha said. The debate over the issue will take place this year, but he doesn't expect any changes to be implemented until 2014.
"Nothing moves quickly in Washington," Leocha said. "(Still,) this has been by far the most consumer friendly Department of Transportation that we've ever had."
A better flying experience
Can it be true? Will you actually enjoy flying this year? Perhaps enjoy is a strong word, but chances are you will see some improvements.

Airlines are going to take delivery of a "boatload of new aircraft" and those planes will have mood lighting, better breathing air, more legroom and other creature comforts, Seaney noted.
"I think people will finally, for the first time in over a decade, have a little bit better flying experience," he said.
Wi-Fi will become prevalent on most flights, for a fee, Lisa Gill, senior editor at Conde Nast Traveler, told TODAY. Also expect to see more lie-flat beds in business class on long domestic flights, she said.