Getting your taxes done can leave you wishing for a vacation. To help with that, some hotels around the country have added deducted fees, fun amenities, and calculated new cocktails to craft special deals for tax filers.
Sweet deals
Guests booking the tax-free "Suite Tax Relief" package (starting at $149) at Kimpton's Grand Hotel Minneapoliswill get deluxe accommodations, a room upgrade, late check-out and a goodie bag filled with complimentary Payday, 100 Grand and Sugar Daddy candy bars. (Rate code: PTAX, available through May 27)
"We wanted to put a light-hearted spin on day that can otherwise be stressful for most of our guests," said general manager Hayden Lingerfelt.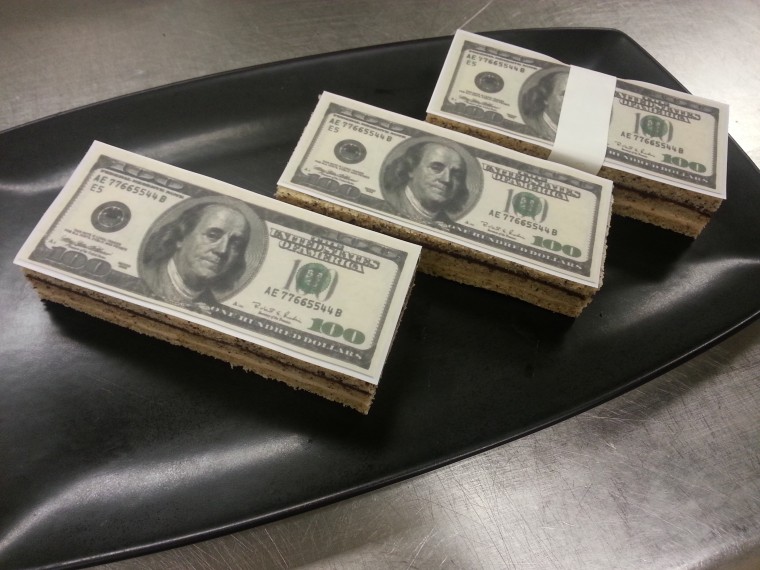 At the Westin Diplomat Resort & Spa in Hollywood, FL on April 15, desserts with edible dollar bills and chocolate money signs will be on the menu for $4.15 at their grab-n-go restaurant called 'ingredients (some assembly required)'

And all guests arriving at Renaissance Hotels between April 12 and 15, 2013, will receive a tax day treat card and complimentary chocolate coins from hotel staff members to help sweeten the day.
Drink deals
On Tax Day, April 15, the Pelican Bar at the Sheraton New Orleans will be mixing up two tax-themed cocktails: the "Tax Revolution" and the "Show your W9…I'll Show Mine," complete with Mardi Gras beads. Drinks are $10.40 each, but if you show your W9 to the bartender, you'll receive a cocktail for free.
And at the Hotel Allegro in Chicago, the "No Taxation Without Libations" package (starting at $179) includes deluxe accommodations and, for $10.40, two cocktails and an appetizer (inclusive of tax and gratuity) at the adjacent Encore Liquid Lounge (a $40 value). (Booking code: TD1040, available March 24 - May 31)
Tax day extras
As a reward for those who file their taxes on time, on April 15th only Myrtle Beach Seaside Resorts will post special "1040" deals for three of their properties – Avista Resort, Grande Shores Ocean Resort, and Prince Resort – that include 10% off the best available rate and a $40 dining coupon.
And for those procrastinators who are waiting until the very last minute to finish their taxes, the Onyx Hotel in Boston is offering the "File in Style" package (Rate code: PFILE) that includes the assistance of an accountant who will actually come to your hotel room, help you finish up your tax paperwork and make sure the signed return is delivered to the IRS.
"We can give you the number to our Boston-based CPA to make an appointment before you come into town or, if you're a super-busy business traveler, we can arrange that appointment for you," said Onyx Hotel general manager Joe Capalbo.
The package (rates start at $659) includes an overnight stay, the services of a CPA to complete your tax return, a Money Maker cocktail and late checkout.
"Your stay may not be deductible," said Capalbo, "but the hotel will pick up your room tax."
Find more by Harriet Baskas on StuckatTheAirport.com and follow her on Twitter at @hbaskas