Hate taking your shoes off at the airport? The TSA hears your pain. The agency today announced it will expand its expedited screening program to 60 new airports by the end of the year, bringing the total number up to 100.
TSA Precheck allows passengers who have been pre-approved to keep on their shoes and belt, not remove their jackets, keep their laptops inside their cases, and not have to remove select liquids and gels from their bags.
In other words, besides the line, they can avoid most of the hassles of going through an airport security checkpoint.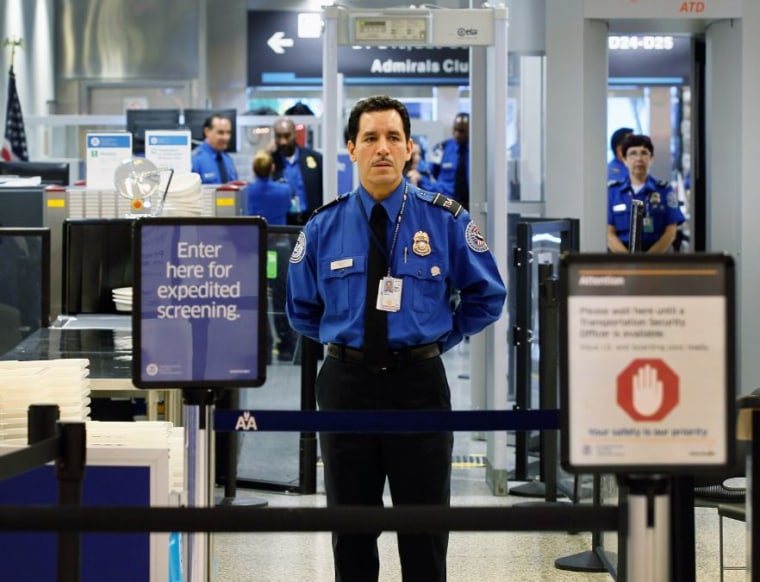 "As TSA continues to move away from a one-size-fits-all approach to transportation security, we are looking for more opportunities to provide the most effective security in the most efficient way possible," said TSA Administrator John S. Pistole. "
Currently, the program has been limited to U.S. citizens who are members of frequent flier programs on select airlines, or the U.S. Customs and Border Protection (CBP) Trusted Traveler program, or Canadian citizens who are members of the CBP NEXUS program.
Later this year, the TSA said it will allow other U.S. citizens to apply for 5-year enrollment online after submitting fingerprints and paying an $85 fee.
A TSA Precheck emblem embedded on the barcode of passengers' boarding passes indicates if a flier is eligible for expedited screening under the program.
The TSA says that over 15 million have experienced the program since its October 2011 inception.
Email Ben Popken ben.popken@nbcuni.com, or follow @bpopken or benpopkenwrites.com.