U.S. News
Top stories from around the country.
More stories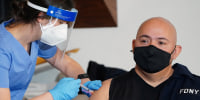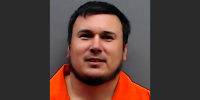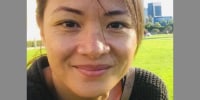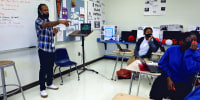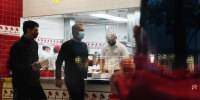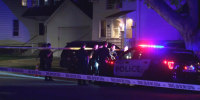 Why some Americans are hesitant to get the Covid vaccine
More than 75 percent of American adults have received at least one dose of the Covid-19 vaccine, but vaccine hesitancy is still common in many parts of the country. NBC News NOW is joined by President of the American Psychological Association and Director of the Atlanta Center for Behavioral Medicine, Dr. Jennifer F. Kelly, to discuss why some Americans are still hesitant to get the shot.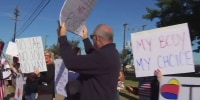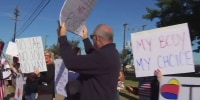 National Guard deployed to help Covid testing among students in Massachusetts
Massachusetts Governor Charlie Baker has deployed the National Guard to help keep classrooms safe from Covid-19 as staffing shortages are impacting the state's ability to test students for the virus. NBC News' Rehema Ellis breaks down how the National Guard is helping get kids to school safely and why some school districts are pushing back against the governor's plan.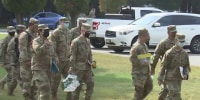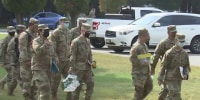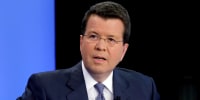 White House prepares Covid vaccine rollout for kids 11-years-old and under
The federal government is set to announce a partnership with the Children's Hospital Association as part of the Biden administration's plan to offer Covid-19 vaccines to children 11 years old and under. NBC News' Heidi Przybyla breaks down whether the FDA is likely to approve the plan and when kids could start getting the shot.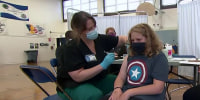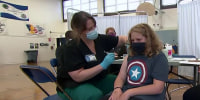 Strained supply chain attracts more diverse truck drivers
As issues with the country's supply chain make basic goods difficult to get for many Americans, a shortage of truck drivers is also worsening the situation. NBC News' Zinhle Essamuah reports from a trucking school in Savannah, Georgia, where instructors are seeing a younger and more diverse generation of truckers taking the wheel.