They're called smart roads: highways studded with sensors that monitor wear and tear and "feel" vehicles like fingers on a touchpad, and that are connected to the internet to alert motorists to traffic jams and automatically summon help when accidents occur.
And they're coming to Colorado this summer.
The state's Department of Transportation will begin the first test in the U.S. of smart road technology along a half-mile stretch of U.S. Highway 285 about 80 miles southwest of Denver. During the five-year test, the existing road surface will be covered with factory-made concrete slabs featuring wi-fi connectivity and embedded fiberoptic cables that act as pressure sensors.
Tim Sylvester, CEO of Integrated Roadways, the Kansas City, Missouri, startup that is providing the interlocking "Smart Pavement" slabs, says the technology will drastically enhance safety for motorists.
"If you've driven off the road, smart pavements can detect when and where this happened and automatically send an alert to the emergency services to come help you," he said. "This will rapidly shorten the time before people get help."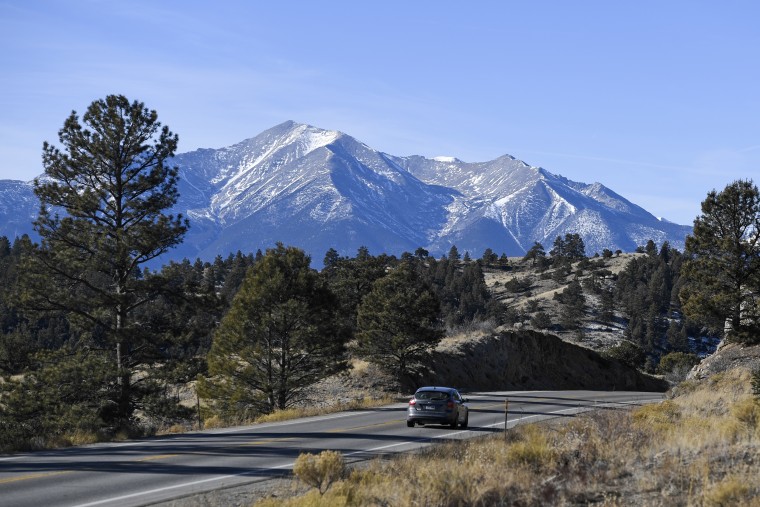 The smart slabs are also designed to connect to motorists' cellphones to provide real-time alerts about traffic and road hazards. (Such information can now be obtained via apps like Waze, but these require motorists to provide the information.)
"Smart pavement can make that determination and send that information directly into a vehicle," Peter Kozinski, director of the department's research-and-development-oriented RoadX division, told The Denver Post. "Data is the new asphalt of transportation."
If all that sounds good, the technology has its skeptics.
Charles Schwartz, a professor of civil and environmental engineering at the University of Maryland, said the technology could have "real potential for these remote rural areas with many times the average accident rate." But he wonders about reliability. "If the cable breaks inside one of these panels," he said, "what happens? Does that interrupt the entire network?"
Then there's the matter of cost. Integrated Roadways estimates that smart roads will run about $4 million per lane per mile, or about twice as much as conventional roads. Schwartz thinks that might prove to be a stumbling block. "In terms of large-scale implementation across the highway network," he said, "the costs would be high so the technology would have to prove that it can make a real difference to warrant that kind of investment."
But Sylvester said the sale of traffic information could help defray the higher cost. "If you think about it, what type of business you should put in a particular location is largely dependent on traffic," he said. "This is valuable information, and by using it to generate revenue, we could finance the expansion of the network across the nation."
For now, Schwartz is encouraged that new road technologies are being tested. "In the past, the highway industry has been known as unwilling to gamble on new things," he said. "So I think it's a good thing that Colorado's saying: 'Yes, let's see what this technology can do. Maybe it can help us with some of our problems.'"
WANT MORE STORIES ABOUT SMART TECHNOLOGY?