There was not, and there never has been, a "War on Christmas" — in fact, quite the opposite. Christmas took over America a long time ago, despite our ostensibly secular union. Want some evidence? Hanukkah, which lasts eight days, is not a widely-celebrated holiday; it doesn't even merit a suspension of alternate side parking in New York City, the most coveted kind of recognition in America's most-Jewish place. But Christmas, which technically lasts for a single day, is celebrated for an entire freaking month.
The Christmas most people celebrate isn't about Christianity, though: It's about capitalism attempting to reconcile the desire to sell everyone as much stuff as possible with religious diversity. It's hardly about Jesus as much as it is Santa and reindeer and elves that can be "for everyone." It's about the dozens of shlocky made-for-TV romcoms with Christmas themes and whole scenes dedicated to making Santa-shaped cookies, and the radio stations that turn over their playlists to Christmas music from Thanksgiving to New Year's, and the well-intentioned "generic holiday" cards that just happen to come in "secular" shades of red and green instead of blue and silver.
But secular Christmas is just religious Christmas with cuter clothes and better PR.
The irony is that secular Christmas was supposed to be a solution for a multicultural America where there's no state religion or required observance. But a watered-down version of Jesus's so-called birthday (though there's no scholarly consensus of when he was born, there is a broad consensus that it was not on December 25) has just managed to make the assumption of Christianity even more of a given. Non-Christians who opt out of stockings and presents aren't considered bad at religion; they're considered bad at American-ness.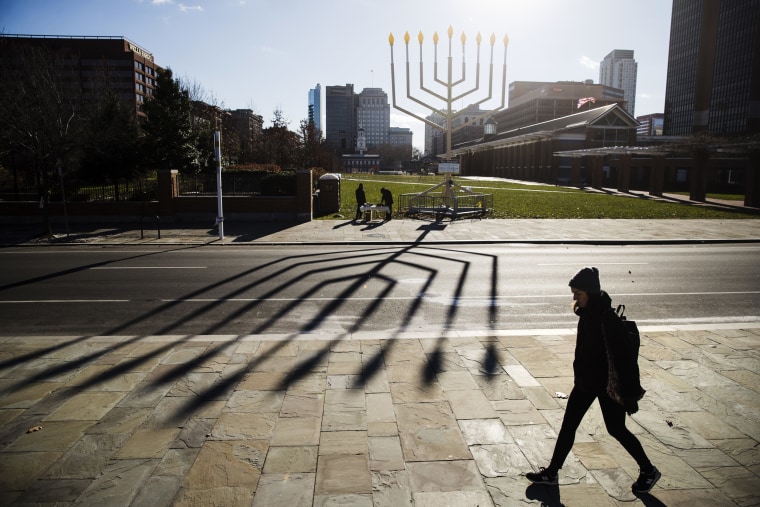 I'm saying it once again for the people in the back: disliking Christmas doesn't mean I'm mean or a bad person. It means I'm not Christian and have no reason to celebrate a holiday that's not significant to me. I often turn the questions back around on the askers: What's your favorite verse of the "I Had a Little Dreidel" song? Have you considered buying a menorah and using it as part of a festive tablescape? Oh, it's not about Judaism! Why don't you have any holiday spirit?
Being Jewish is supposed to mean that I'm exempt from celebrating Christmas. But for some reason, people think it's fine to shove "holiday" products and parties at non-Christians as long as the infant Christ is technically removed from the story. I've been called a grinch for not wanting a Christmas tree at my home ("Just call it a Hanukkah bush! It's so fun to decorate!") and not having a favorite Christmas song (apparently "Fairytale of New York" doesn't count, though I understand why you'd want to be drunk all of Christmas day).
It seems so small, but it all adds up. Simple acts like going to the grocery store feel like a kick in the jaw when Christmas music blares in the aisles and my innocuous purchases come in a red-and-green "season's greetings" bag. Each tinkly "It's the Most Wonderful Tiiiiiime of the Yearrrrrr" is just one more tiny reminder that I'm not part of the majority: I'm an exception to the given social rule, and everyone else is off having a party without me simply because of my beliefs.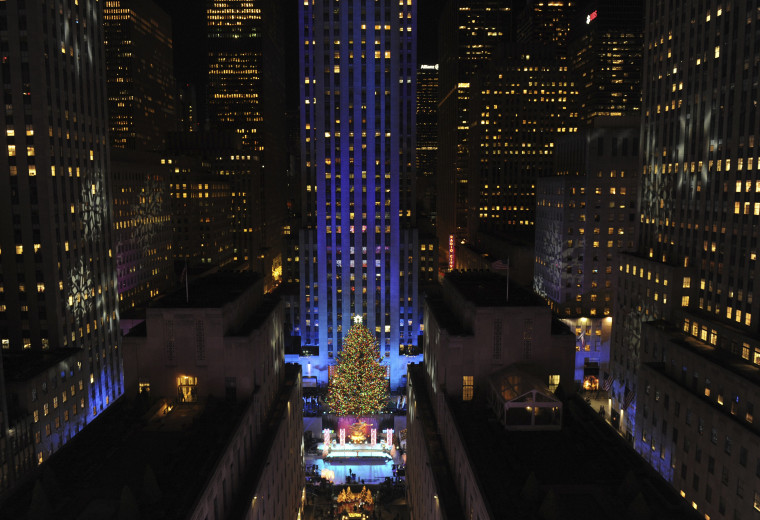 The thing is, multiple 30-foot Christmas trees in the lobby of an office building for six weeks are not in any way equal to a tiny menorah that gets removed after seven days: It's just a failed attempt to act like everyone gets a turn. To quote "Animal Farm," some animals are more equal than others.
However, it's not all doom and gloom: There are some advantages to those of us who aren't bound by eggnog and midnight Mass. Flying on Christmas Day is relaxing and usually devoid of lines. And, since I'm often the only non-Christmas-observing member of my team at work, I often get the bliss of an uninterrupted email-free workday, spent in the comfort of my own living room, while I earn time and a half or some extra PTO.
Oh, and the cliche about Jews spending Christmas day at the movies and eating Chinese food wasn't a cliche when I was growing up in North Carolina and those really were the only two things to do. (Hello, Sun at Handy Kitchen in Raleigh! See you in a couple of days!)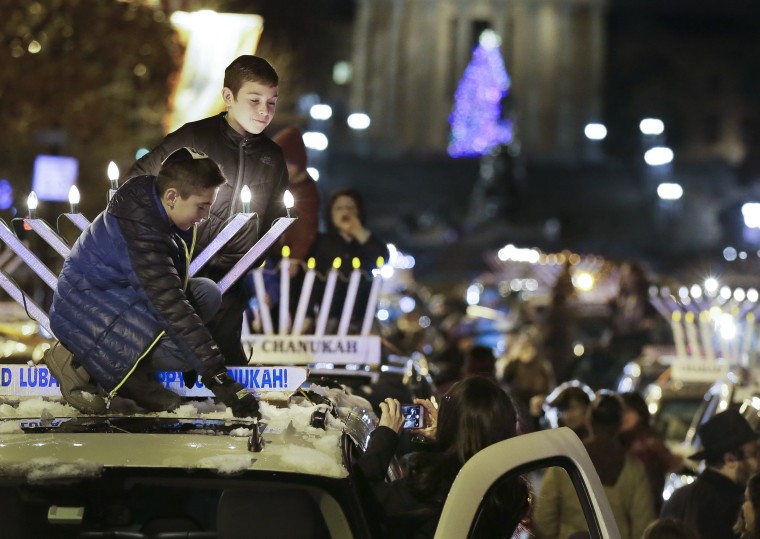 As a kid, I used to wish that Hanukkah and Christmas would get the same level of attention; now, though, I'm glad that hasn't happened. Hanukkah is a pretty minor holiday in the Jewish calendar, and it's best spent with close friends and family, lighting candles, eating doughnuts and occasionally handing out gifts. If our holiday were to reach the insane, shopping-fueled frenzy of Christmas, I'd be sad to have to shell out for expensive artisanal candles, and to watch corny movies where couples kiss under a Star of David mistletoe. So far, our Festival of Lights musical canon is comprised exclusively of of Adam Sandler and the Maccabeats (probably because all the talented Jewish songwriters are out there making bank by writing carols for themselves or others to sing).
Then again, maybe we'd reach full equality if everyone in America was forced to name their favorite Maccabee and expected to accessorize with star-shaped tinsel every winter. I'll bring the Manischewitz.
Lilit Marcus has written for publications including the "Wall Street Journal," "Vogue," "Vanity Fair," Pacific Standard and "The Atlantic."