Like a lot of us, food pro Chungah Rhee loved the idea of a dinner-in-a-fancy-restaurant Valentine's Day. That is, until she actually tried it.
"I always romanticized going out for Valentine's Day — making reservations months in advance, getting all dressed up and going to dinner with that special someone," she says. "Except the one year that I actually did that, we still waited in line for over an hour, and that was with reservations!"
Now, Rhee, CEO and founder of Damn Delicious: Quick and Easy Meals for the Home Cook, appreciates the romance of making dinner at home. "There's no line, there's no rush. It's just you, your special someone, and your corgi duo with your hot pink sweatpants, corgi socks, and the most fancy meal one could ask for," she says.
She shares her menu for the perfect skip-the-steakhouse dinner at home: "Super garlicky surf and turf cooked just the way you like it and all your fun fix-ins: creamy spinach, crispy potatoes, and the easiest cheesecake of your life to finish your night — I wouldn't have Valentine's Day any other way!"
Cocktail: Strawberry thyme prosecco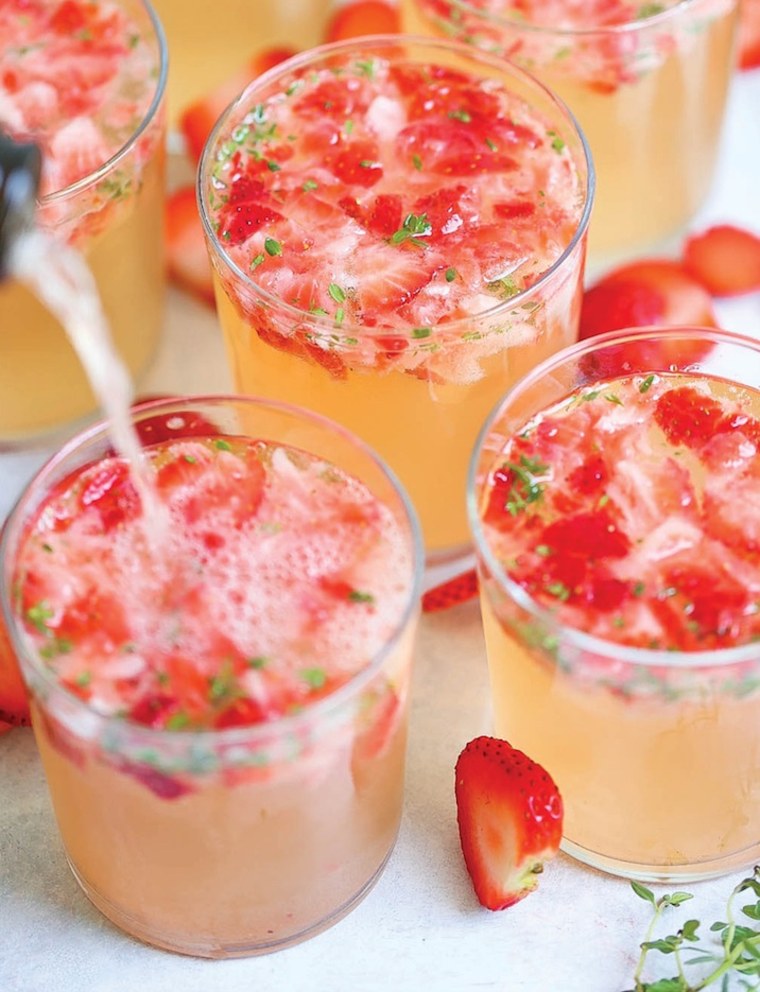 This strawberry thyme prosecco is the perfect choice for the two of you to enjoy before dinner. "It's sweet, bubbly, and refreshing, with just the perfect amount of strawberries, thyme, limoncello, and prosecco," Rhee says.
Main course: Garlic butter steak and scallops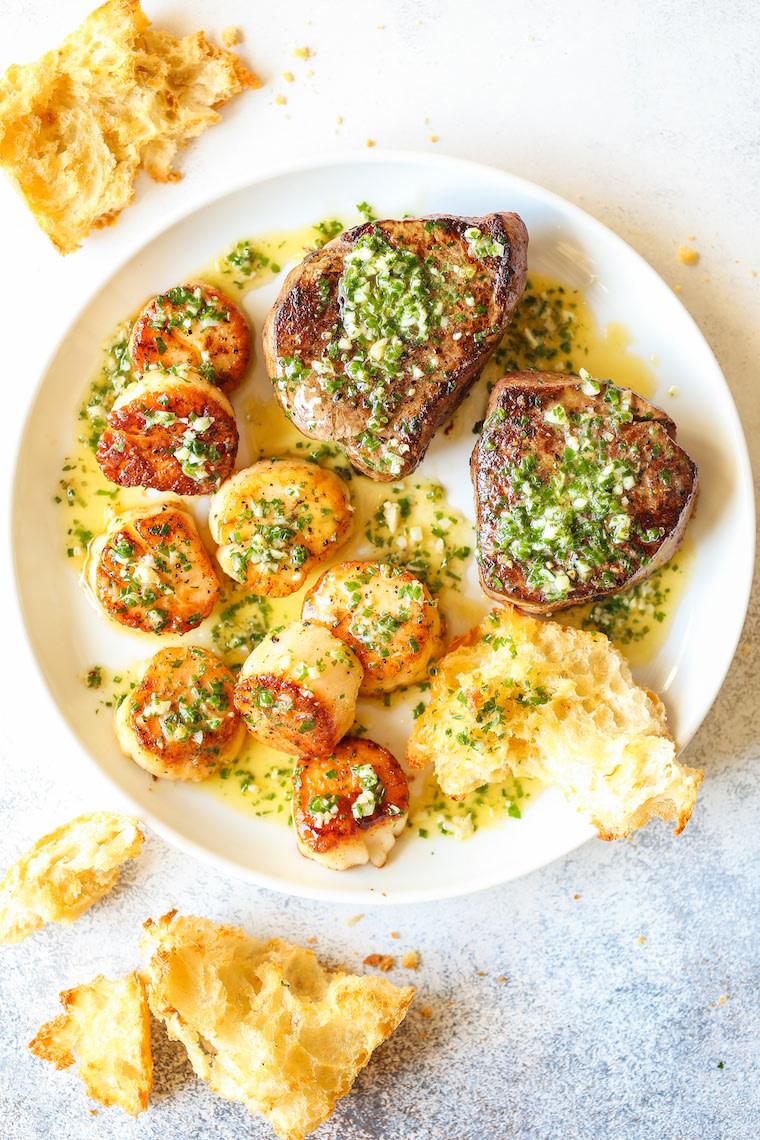 This surf-and-turf dinner for two comes together in just 30 minutes, and the to-die-for sauce puts it over the top. "This garlic butter sauce has a lot of magic behind it," Rhee says.
Pro tip: Simplify your prep work — you'll need minced garlic for this butter sauce as well as for the roasted potatoes and the creamed spinach.
Salad: Apple cranberry pecan salad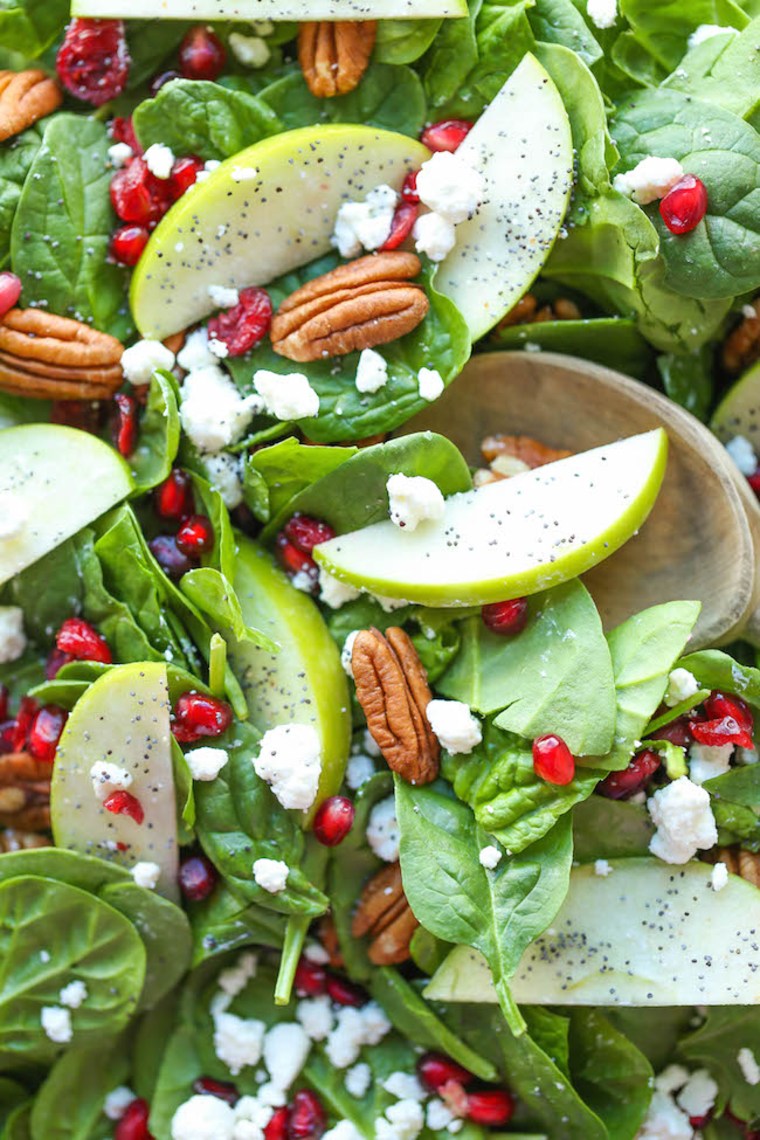 This refreshing spinach salad introduces a lighter element to your dinner. It comes together in just 10 minutes and is tossed in a zesty lemon vinaigrette.
Pro tip: If you or your sweetheart don't like goat cheese you could substitute feta.
Sides: Crispy roasted herb potatoes and easy creamed herb spinach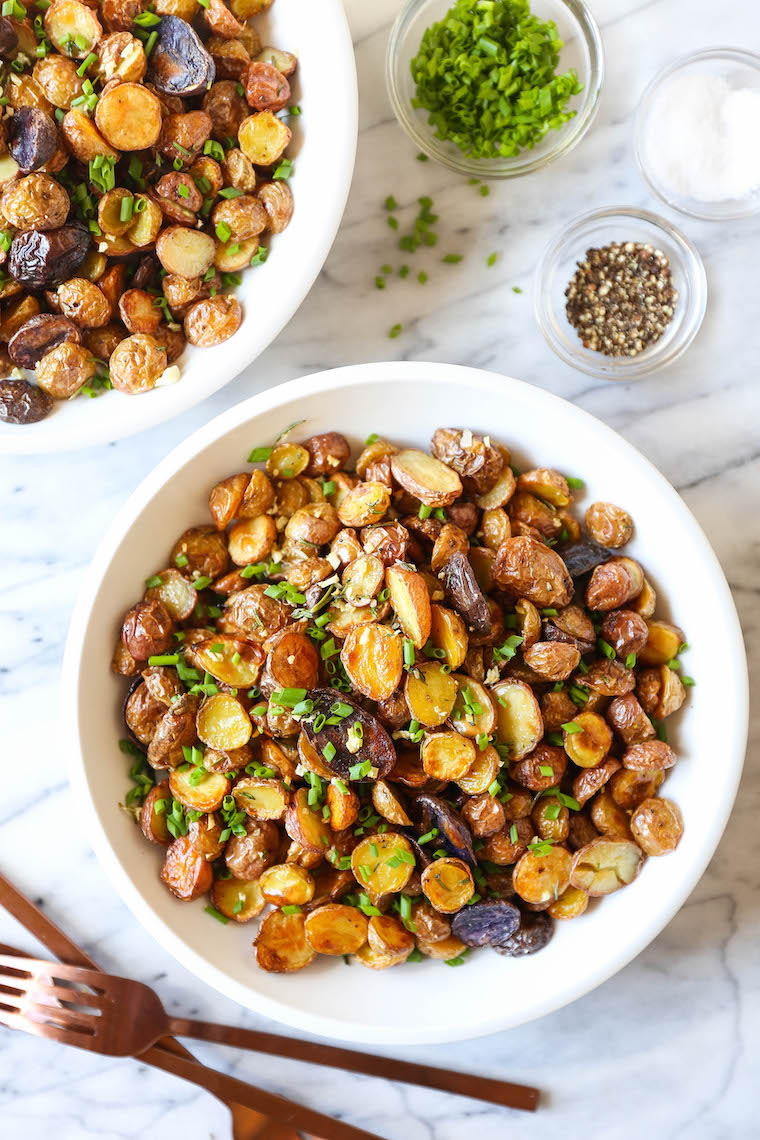 These crispy, garlicky potatoes contrast perfectly with the cheesy, creamy spinach — yum! Get the potatoes in the oven first and you can prepare the spinach on your stovetop while they are cooking.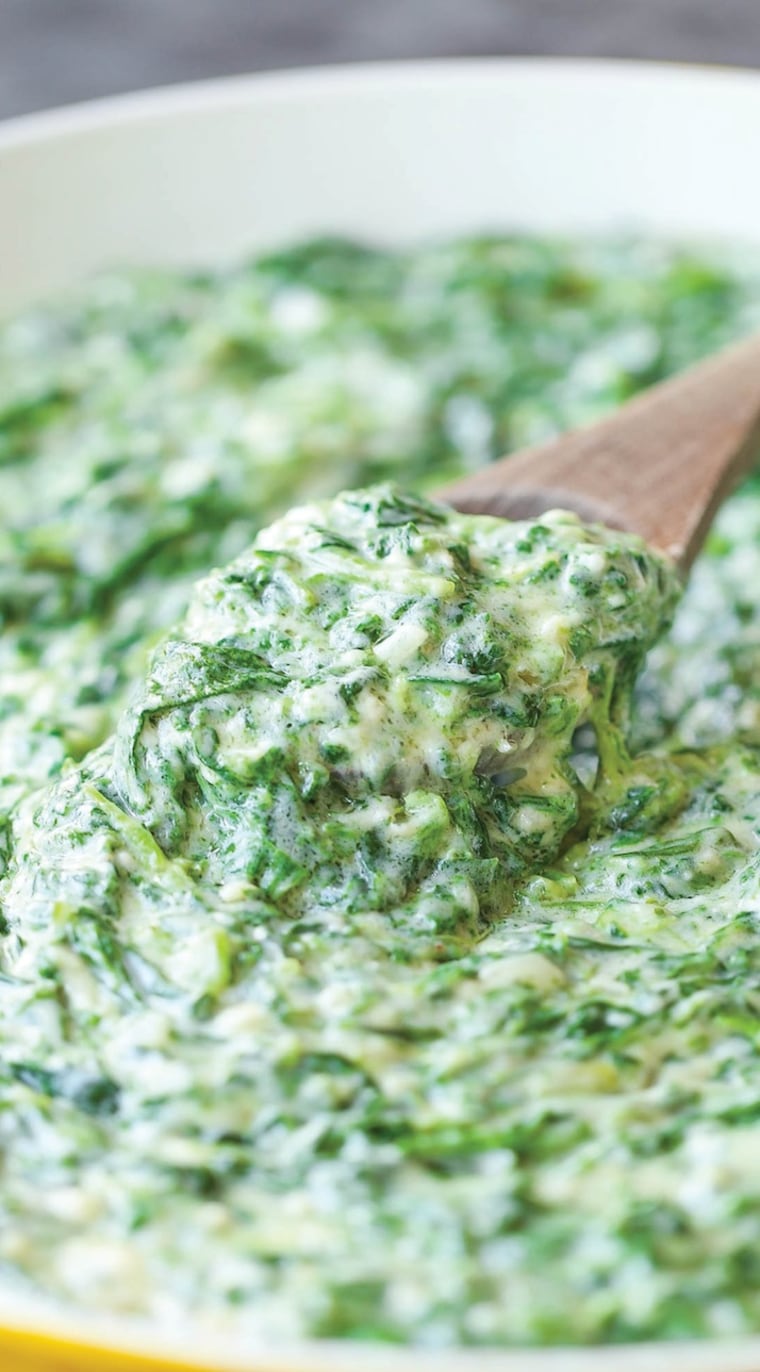 Pro tip: For this meal you can halve the potato recipe — you'll still have plenty of delicious potatoes for you and your special someone, and you'll only need to use one baking sheet.
Dessert: Perfect Instant Pot New York cheesecake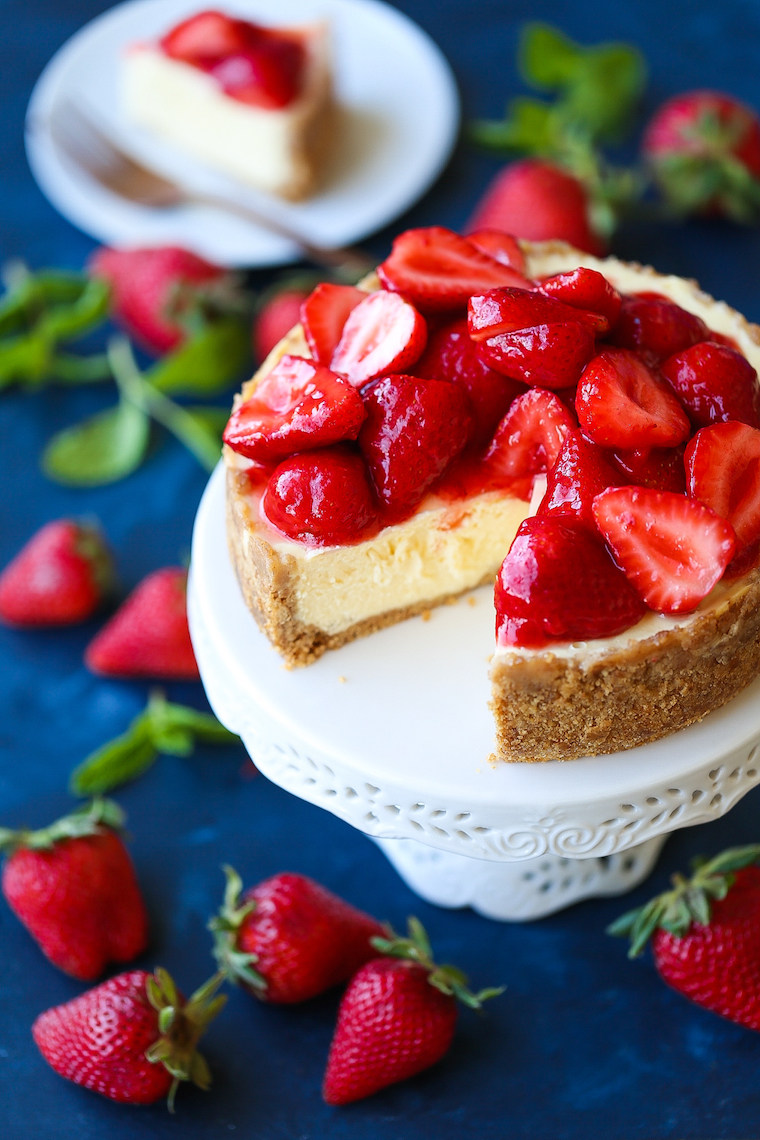 Strawberry cheesecake for dessert? Yes, please! Rhee says that by making this cheesecake in the Instant Pot you eliminate those cracks that can appear in the top of oven-baked cheesecake. "It's so creamy, rich, and smooth," she says.
Pro tip: Make your cheesecake a day ahead of time so it can refrigerate and chill overnight.
More tips for better Valentine's Day
Want more tips like these? NBC News BETTER is obsessed with finding easier, healthier and smarter ways to live. Sign up for our newsletter and follow us on Facebook, Twitter and Instagram.