You don't know what you've got till it's gone.
When Showtime premiered "The L Word" in 2004, there had only been a handful of regular lesbian characters on television, and most of them were the only ones in a sea of heterosexuals on their respective series. It had only been eight years since Ellen DeGeneres famously came out on her own sitcom, which was canceled the following season — due in part to the network's disinterest in furthering storylines about a now openly out and proud character.
But progress had remained slow. The British women-in-prison series, "Bad Girls," hadn't quite made its way to America, and "Xena: Warrior Princess" remained shrouded in subtext. Actual queer storylines were either short-lived ("Once and Again," "The O.C.") or inevitably tragic ("E.R."). Most of the time, they were relegated to sweeps week rating stunts or one-off very special episodes that treated lesbianism as flippantly as Demi Lovato did in "Cool for the Summer."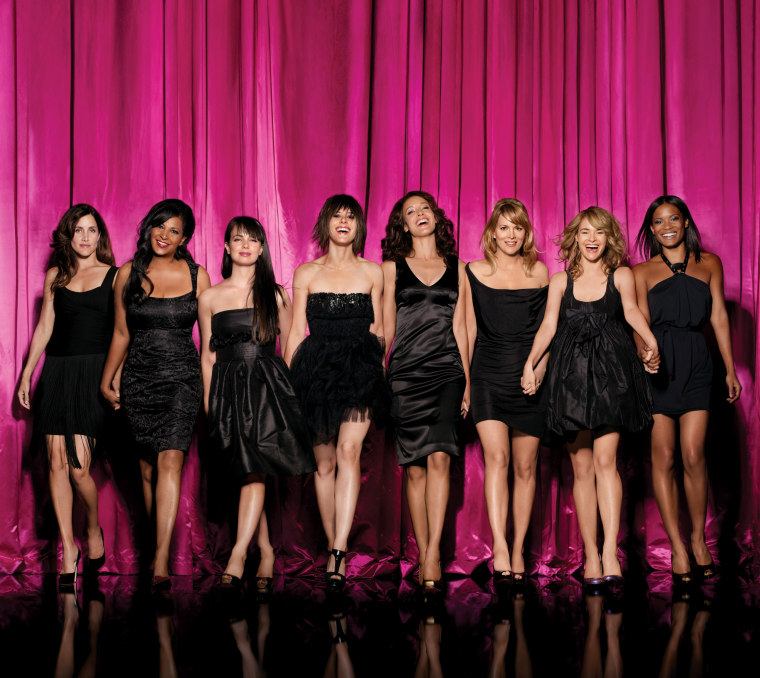 So when a series dedicated to telling stories of not one or two, but six major lesbian and bisexual women characters came on air, it was nothing less than revolutionary. Gay men had "Queer as Folk" and "Will and Grace"; lesbians finally found a version of themselves reflected in mainstream pop culture on "The L Word."
Created, written and largely directed by women (an anomaly in itself), "The L Word" proved to be successful, lasting for six seasons and telling stories that had never before been seen on television and, in some cases, film. Plot lines about "don't ask, don't tell," same-sex adoption and parenting and coming out as transgender were weaved into the soap, which was infused with lesbian drama and lots and lots of sex. The specificities of lesbian life — or, at least, a version of it — were what made the show so pivotal for those who either loved the show, or loved to hate it and watched it anyway. There were certainly problematic elements, but "The L Word" ultimately gave lesbian and bisexual women a frame of reference — something that was ours, something we could share. It quite literally brought lesbians together — in bars and in homes for viewing parties, and to concerts of artists they'd seen on the show. Not only did lesbians want to watch "The L Word," they wanted to talk about it, dissect it, obsess over it in the way that Trekkies did with "Star Trek," and that" Sex and the City" fans claimed to be a Carrie or a Charlotte.
When "The L Word" went off air in 2009, it seemed like it served as a jumping off point. Surely there would be more series by and about lesbians to come.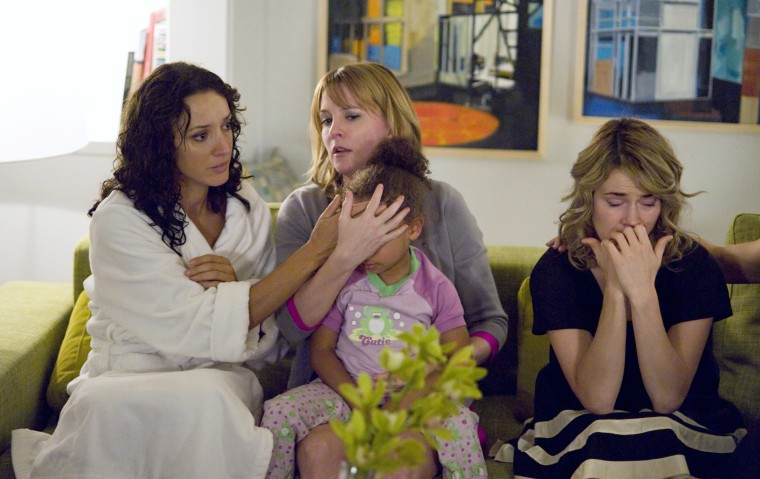 And there have been a few. Logo ran two series of low budget comedy "Exes & Ohs," but at the time, the network was too new and hadn't found its footing — and lesbians couldn't find Logo on their cable boxes. From 2010 to 2012, BBC Three ran "Lip Service," a series about gay women living in Glasgow that was canceled after only 12 episodes. During that same time, Showtime introduced "The Real L Word," a reality show spinoff following lesbians living in Los Angeles and later, New York. While not as successful as its fictional predecessor, it was another chance for queer women to see archetypes of themselves or people they know on television, a privilege that most white, cisgender heterosexual people take for granted.
In the last few years, ensemble shows like "Orange is the New Black" and "Transparent" have included several LGBTQ women characters, and instead of relying on stereotypes as other series are wont to do, they expanded on the specificities of being queer, the kinds of things that some networks or execs might find too inside baseball, but that actual gay women can identify with. (Simultaneously, straight people can prove to have an interest in characters that might be different or outside of themselves. Imagine that!) However, these shows are more lesbian and bi-inclusive than they are about queer women. Set in prison, "Orange is the New Black" doesn't provide the slice-of-life normalcy that "The L Word" offered (albeit more fantastical than real life for most lesbians). And "Transparent" has yet to offer a lesbian relationship that makes it past the trial period — the queer Pfefferman women inevitably break their lovers' hearts and are consistently unhappy, which is somewhat the opposite of what had fans of "The L Word" so invested.
What "The L Word" did that was so pivotal was it provided an aspirational life for many queer women, and in the simplest of ways. Watching a group of individual lesbian and bisexual women who were successful in their careers and able to find and maintain loving and complex relationships with partners and friends and family alike was a sorely needed signal that no matter where you lived, or how old you were, how closeted you were, you were not alone. Somewhere in the world, there are women who love other women, and they are thriving. They are unapologetic about who they are, and their sexual identity is just one part of it. It became a real possibility that you, too, could find a community of your own — a Bette, Shane, Tina, Alice, even Jenny to befriend and both celebrate and bemoan the details of lesbian life with. "The L Word" provided a chance for so many women to feel less solitary, and has continued to do so, now that it can be found streaming on Netflix, or on YouTube.
And because there has never been another "L Word," Showtime is now looking to bring it back. News came last week that Ilene Chaiken, creator and executive producer of the original series, would oversee the brand's new reboot, and she will hire a new showrunner who will bring in new characters with the occasional cameo from Bette, Alice and Shane (Jennifer Beals, Leisha Hailey and Kate Moennig, respectively). Not only were fans of the original thrilled, but so were all of the queer women writers, actors and content creators who have been attempting to get their own projects greenlit, only to find marginal amounts of success. Somehow lesbians remain a largely untapped audience despite their powerful fanaticism that has helped to make shows with one or a few queer characters in the zeitgeist, including "Glee," "Pretty Little Liars" and SyFy's "Wynona Earp" — shows and characters that were inevitably made possible by "The L Word's" creation and proof of concept.
Related: 20 Films Women Will Love at LA's LGBTQ Film Festival
Post-"L Word," there are many more lesbians on TV, so it surely signaled a sea change. In the 2009-2010 television season, only 23 series regular characters on broadcast and cable networks were lesbian or bisexual women. In 2016-2017, that number quadrupled to 92. An improvement, to be sure, but when you consider we're in the "golden age of television" with more opportunities to DVR, download and stream than ever, it's pitifully low. A new "L Word" would up that number quite a bit. But while gay men have had several other shows dedicated to their lives and loves — "Noah's Arc," "Looking," "The A-List," "Fire Island" — gay women have yet to find another weekly representation completely focused on and honoring their experiences, their friendships, their sex lives, their day to day, moving through the world as a woman who happens to love other women. It's validating in a way that seeing lesbians in prison just can't really duplicate — and it's been sorely missed.
Trish Bendix is a writer and editor in Los Angeles. Follow her work at trishbendix.com.