From the streets to the workplace, sexual harassment is the background noise of many of our lives. Sometimes we don't speak out because we are frightened or humiliated; other times, we remain silent because it is so achingly common and we have learned this is simply the way the world works.
This week, as brave testimonies poured out from women who said they were harassed and assaulted by producer Harvey Weinstein, I witnessed each woman taking back her power. When a survivor speaks her truth, countless more will decide the time has come to speak her own. Courage is contagious.
I know, because the most difficult decision I ever made was to tell the truth about my life.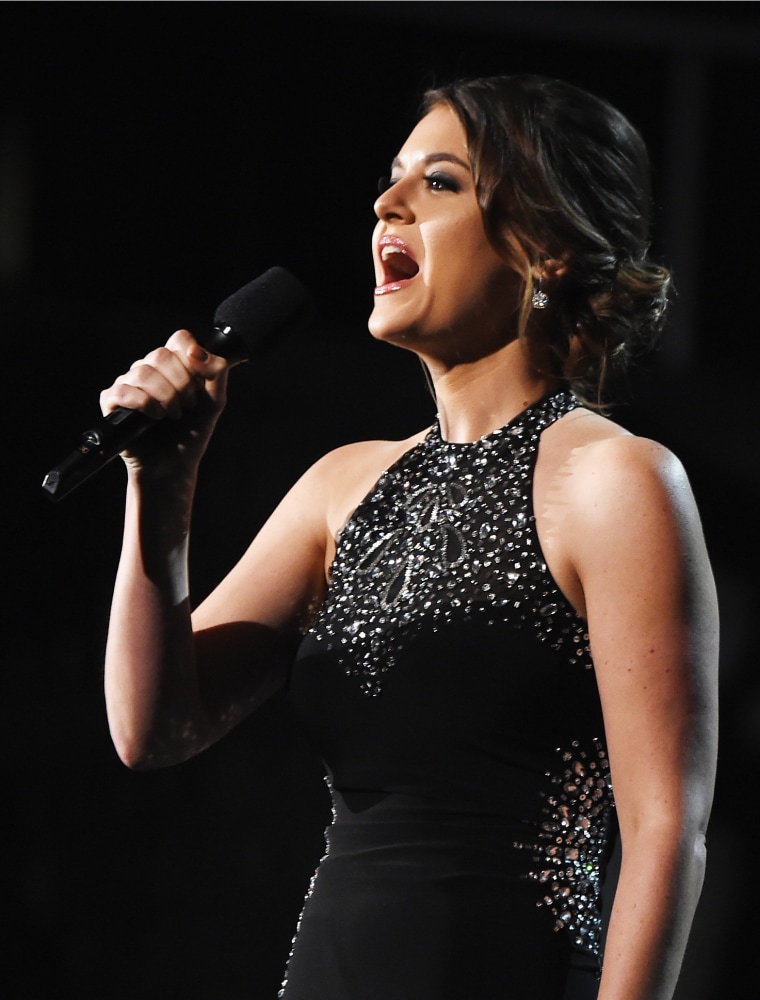 In the beginning, I confided in others to heal my own body and soul: I overcame child sex trafficking, sexual assault and domestic violence. My experiences are not who I am, but I share this truth because speaking out saved my life.
Eventually, I spoke about my experiences in public spaces because I wanted to create my own path to justice and encourage others in their healing. Abuse impacts approximately one in three women around the world; violence should not be the cost of being female on this earth.
I still talk about my experiences because I want to encourage those who experience any form of abuse to tell the truth that will set them free. As individuals, we are strong and resilient. As a collective, we are a force to be reckoned with.
I give voice to my past because I believe in the unconditional worth of women and girls. I believe we should never have to carry our pain in isolation or live with the fear and shame that abusers leave behind in our hearts and minds when they are finished with our bodies.
Not everyone wants to hear our truths; not everyone will stand up and celebrate our resilience and bravery. But the choice to share your experience, on your terms, when you are ready, is a form of creative power that can never be taken from you.
We are not victims, or even merely survivors. We are the new generation of leaders, fiercely devoted to creating a world where our lives are valued. And that begins with valuing our own voices.
Harvey Weinstein is merely one of many abusers and misogynists who have been exposed. Survivors are disrupting what has for too long been business as usual, and men who were once seen as untouchable are being held accountable for verbally and physically assaulting women and girls.
In January, after the election of one of the most openly misogynistic presidents in U.S. history, I joined the Women's March in Austin. I walked with over 30,000 women and men in our city to take a stand against the rampant sexism and assault on women represented by the president and to affirm our commitment to our human rights.
More recently, as a supporter for the Stop Enablers of Sex Trafficking Act, I have seen tech giants like Google and Facebook and political leaders from both parties bring a long-necessary conversation about domestic sex trafficking into the spotlight. I never before imagined that Carl Ferrer, the CEO of Backpage.com -- a company that has been facilitating sex trafficking for years -- would finally be arrested and facing related charges.
Pop culture is shifting as well. From my opportunity to address domestic violence at the 2015 Grammys with Katy Perry, to the #freekesha movement to Lady Gaga's performance with sexual assault survivors at the 2016 Academy Awards, I have witnessed a dramatic shift in the way American society engages with the stories of survivors and the once taboo topics of rape, exploitation and relationship violence.
There is a new generation of women leaders rising without shame or apology. We are courageously telling our stories. We are bringing everything into the light. We are demanding accountability and creating our own justice.
What previous generations covered over, silenced or trivialized as "women's issues," we are bringing into the epicenter of politics and culture. The generations before us prepared the way with their own passion and wisdom. Now it is our time.
Brooke Axtell is the Founder and Director of She is Rising, a global healing community for women and girls overcoming gender violence and sex trafficking.