Have you ever noticed how many kinds of canned tomatoes crowd the average supermarket shelf? There are crushed and diced tomatoes, whole, peeled and puréed varieties. How's a busy shopper to choose? Most recipes will tell you exactly what to buy and you can often get away with using one variety in place of another. But, when it comes to the all-around best option, whole peeled tomatoes are the clear winner. Wildly versatile, whole peeled tomatoes can be crushed or puréed to make sauces, soups and stews, or left whole and simmered or roasted which naturally breaks them down, while also concentrating their flavor.
When shopping, look for cans with very short ingredient lists. You want the purest tomatoes you can find, so the seasoning is up to you. The expiration date on the can will tell you when the tomatoes will have the best flavor, but they should be perfectly fine up to a year after that. And if you open a can but don't use it all, store any leftovers in an airtight glass or plastic container and refrigerate for up to a week. You can also freeze them for a month or so, but the texture may suffer a bit.
To make the most of canned tomatoes, we asked a few of our favorite food pros, including Giada De Laurentiis, Martha Stewart, Kevin Curry, Cassy Joy Garcia, Serena Wolf, Julia Turshen and Amanda Frederickson for their best recipes and tips. Here, they share easy ways to turn this pantry superstar into your next great meal.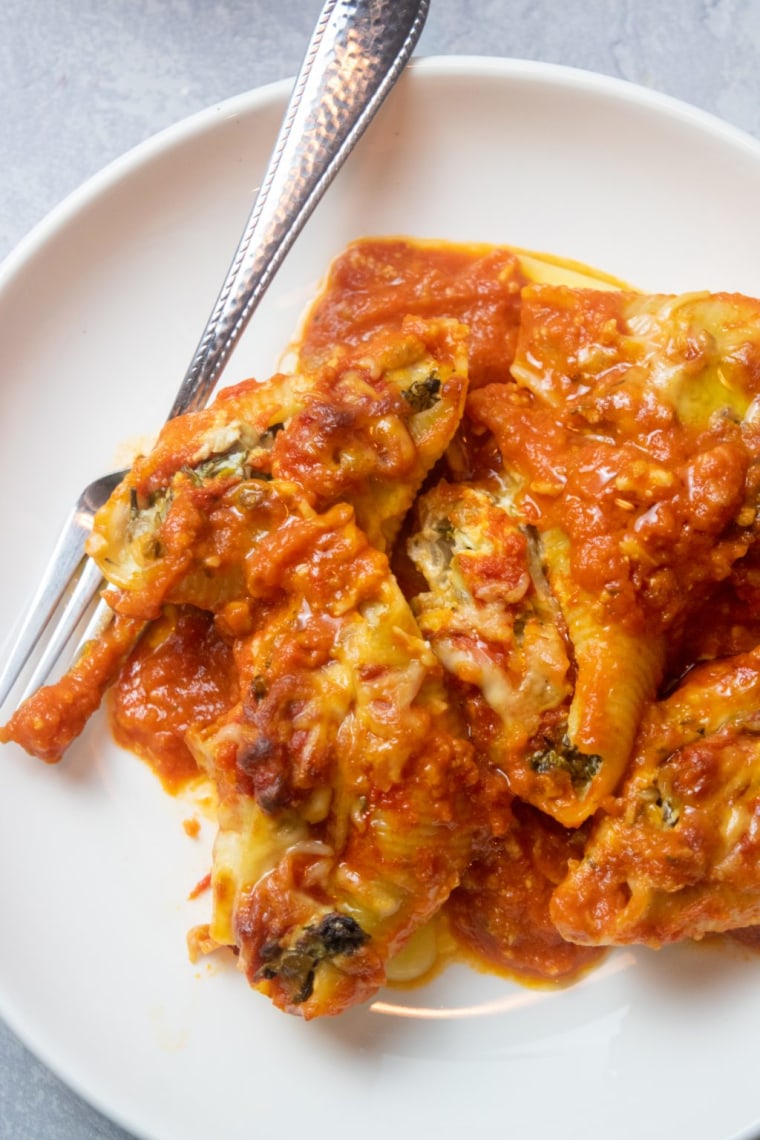 "These vegetable and lentil stuffed shells start with my favorite simple pomodoro sauce, which gets tons of flavor from simmering the tomatoes with garlic, red onion and basil," says TV personality, cookbook author and restaurateur Giada De Laurentiis. When it comes to choosing tomatoes, De Laurentiis recommends "San Marzano or San Marzano–style tomatoes, which are a staple in Italian cooking."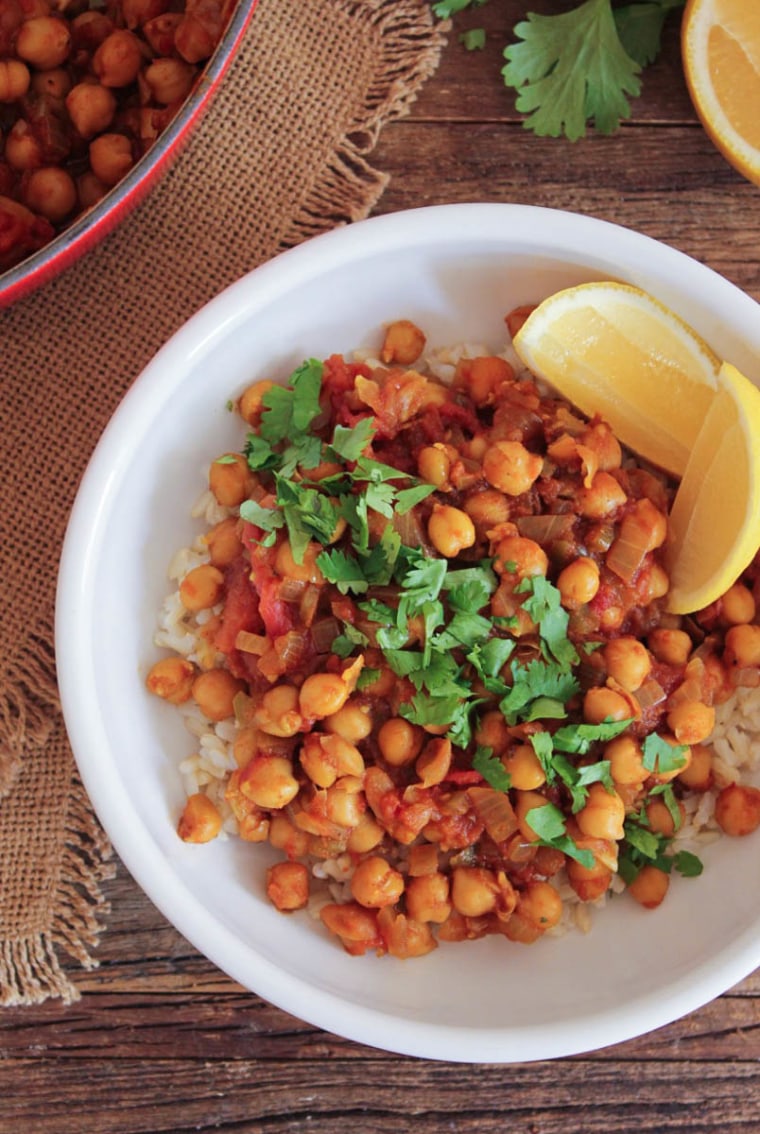 "Chana masala is an Indian chickpea curry," explains Serena Wolf, the blogger behind Domesticate Me and author of "The Dude Diet Dinnertime: 125 Clean(ish) Recipes for Weeknight Winners" and "Fancypants Dinners". Wolf calls her version "cheater's chana masala," because it isn't strictly traditional, but "the combination of chickpeas, tomatoes, onions and a heady blend of spices creates a complex, satisfying curry with serious kick." The tomatoes, says Wolf, are "the backbone of this curry, and since canned tomatoes are preserved at peak freshness, they ensure maximum flavor with minimum effort." This weeknight-friendly dish is also "low in fat, packed with fiber and protein and can be made from start to finish in half an hour!"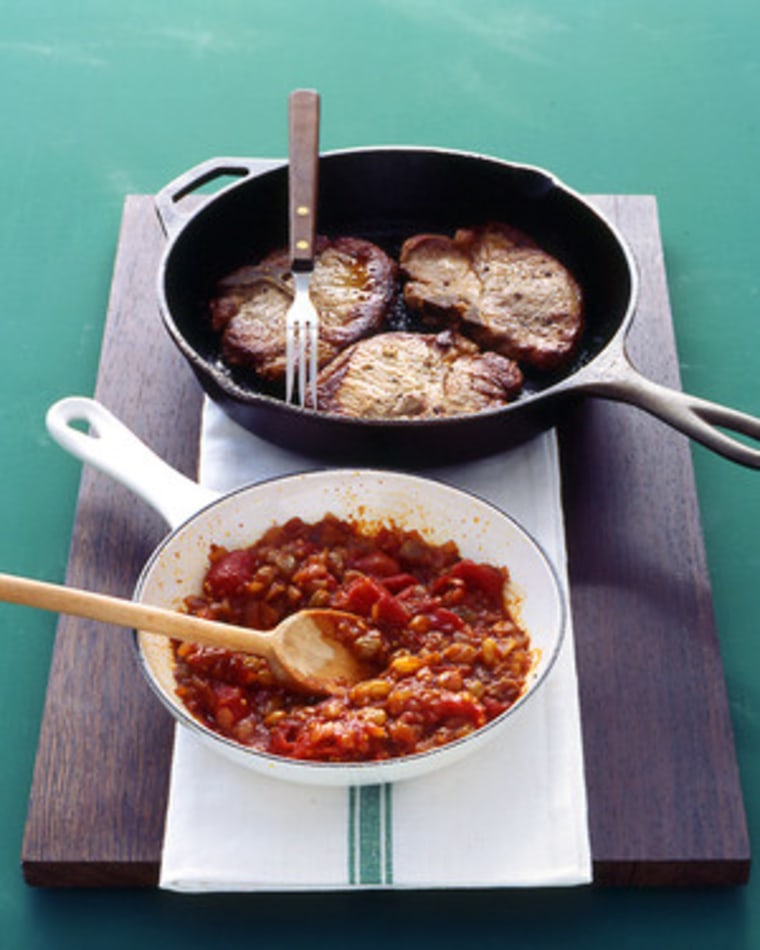 "Chutney is surprisingly simple to make, especially when you use canned tomatoes," says cooking and entertaining expert Martha Stewart. "I love to serve this version with seared pork chops for an elevated weeknight meal." The chutney has tons of flavor thanks to a mix of onions, mustard seeds, golden raisins and brown sugar. It can also be used as a topping for baked potatoes, a filling for omelets or dolloped on toast spread with goat cheese or cream cheese for a quick hors d'oeuvre.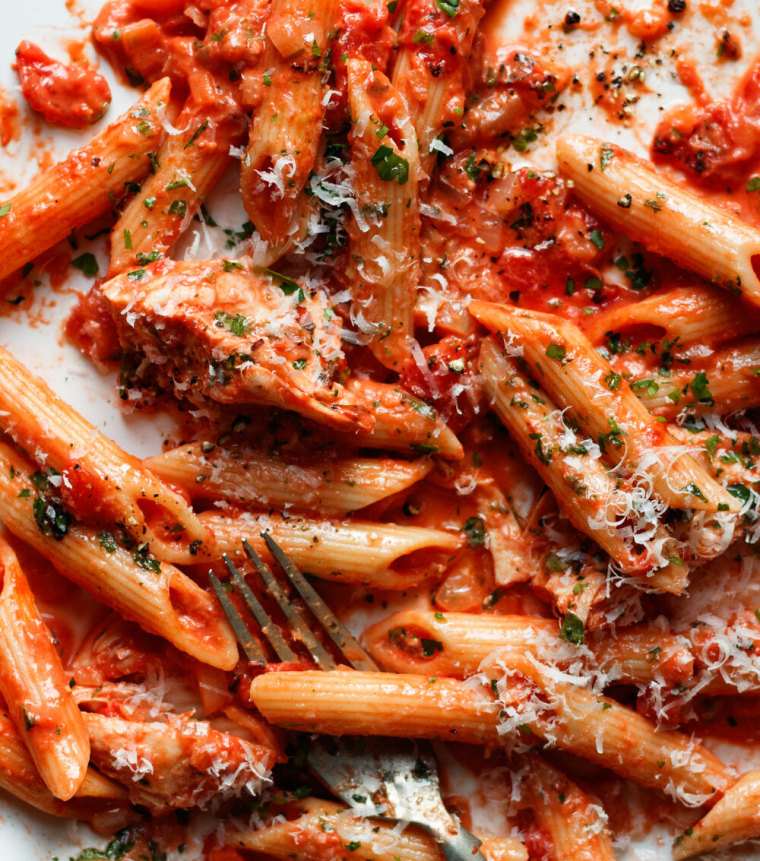 "Canned tomatoes are so much easier than fresh tomatoes when making a sauce," explains "Simple Beautiful Food: Recipes and Riffs for Everyday Cooking" author Amanda Frederickson, who created this speedy smoky sauce. "Not only are they canned at the peak of their ripeness, but they also have their skins removed before canning, which allows them to break down faster when making a sauce." Plus, adds Frederickson, "canned tomatoes are shelf-stable, allowing you the flexibility to make this dish whenever you want, rather than only when you have fresh tomatoes." Frederickson's recipe calls for plum tomatoes, because they "are full of flavor, not too acidic and only have a few seeds, which makes them perfect for a rich, hearty red sauce." In fact, they are "grown specifically to make pasta sauce." The dish gets its smoky flavor from rotisserie chicken, as well as liquid smoke. It will "taste delicious without the liquid smoke," says Frederickson, but she encourages you to try it. "Liquid smoke can be found at most grocery stores, is relatively inexpensive and has a long shelf-life," she says.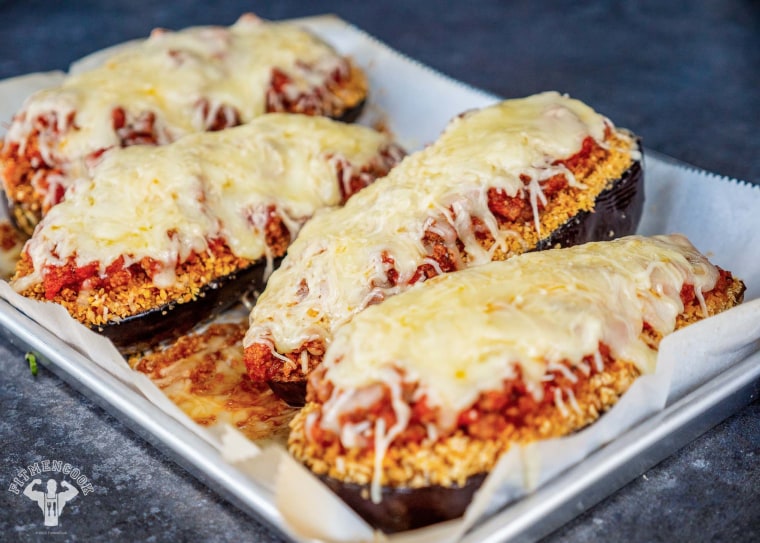 "Think of a stuffed pepper recipe, but instead we are using eggplant to house the ingredients," is how fitness influencer and "Fit Men Cook" author Kevin Curry describes his creative take on eggplant Parmesan. The flavor profile is similar to lasagna but Curry's dish is gluten-free and more veggie-focused. Using canned whole tomatoes for the lean meat sauce, "keeps the recipe fresh and efficient," says Curry. It's also a versatile sauce that Curry recommends serving with gluten-free pasta or zucchini noodles.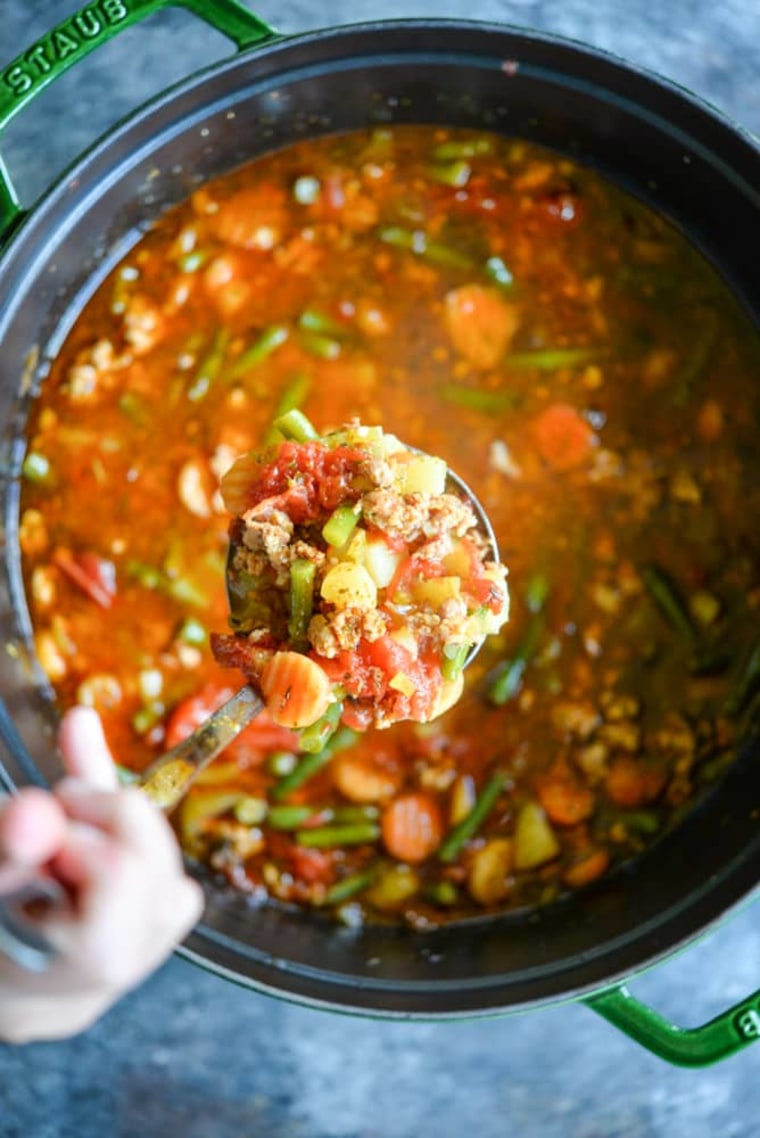 "Sometimes, having soup for dinner can leave you still wanting more," says Cassy Joy Garcia, author of "Cook Once, Eat All Week: 26 Weeks of Gluten-Free, Affordable Meal Prep to Preserve Your Time & Sanity" and founder of Fed + Fit. "I love this recipe because it is hearty, filling and flavorful — a complete meal in one dish." Plus, adds Garcia, "it is simple to make, feeds a crowd and makes great use of pantry and freezer staples." One of those staples is canned whole tomatoes, which add "depth of flavor" and "the perfect texture to this soup." And, "this soup is definitely freezer-friendly!" Garcia recommends freezing it in individual portions and reheating in the microwave or on the stove, for a quick, effortless meal.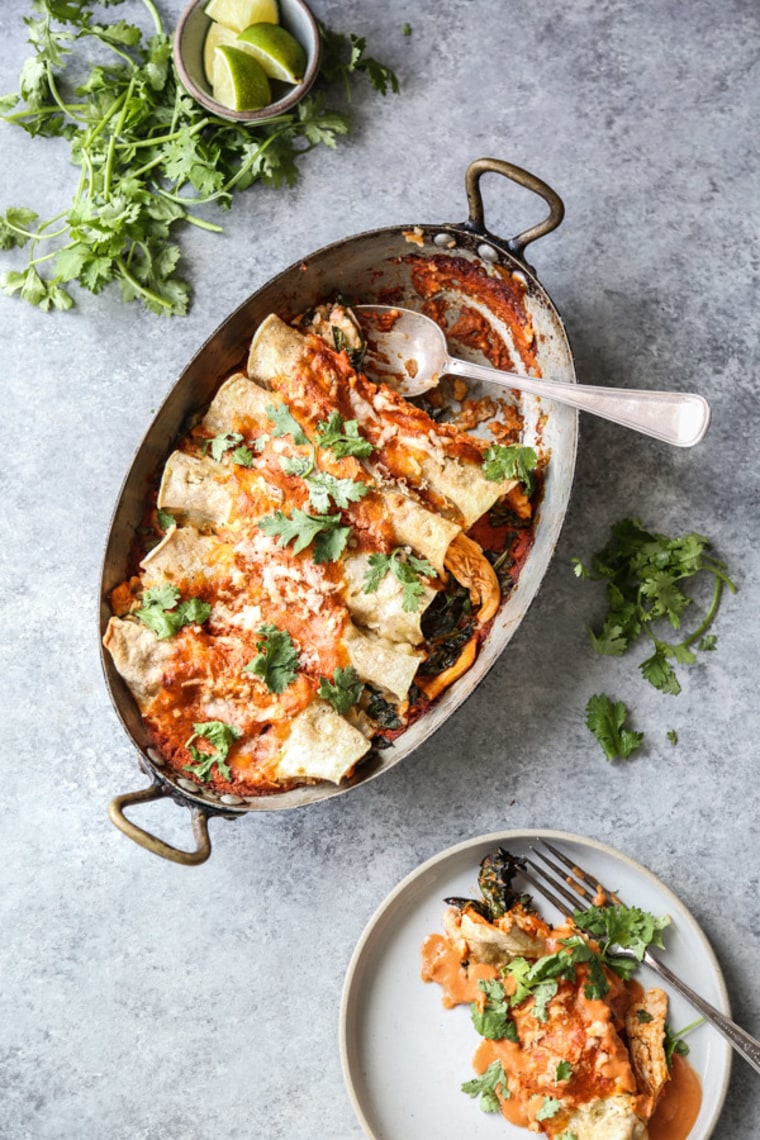 Roasting canned whole tomatoes "helps to concentrate their flavor and evaporate some of their moisture," explains "Now & Again: Inspired Menus + Endless Ideas for Reinventing Leftovers" author Julia Turshen, who turns them into a rich, spicy sauce for these easy chicken enchiladas. If you make a double batch of the sauce, as Turshen recommends in the recipe, you can turn the rest into a tomato soup that has "all of the intense, rich flavor of roasted tomatoes, blended into a creamy, comforting soup." She insists "it's what I want tomato soup to always be, but rarely is." and says it is perfect with grilled cheese sandwiches.
More recipes and tips from food pros
Want more tips like these? NBC News BETTER is obsessed with finding easier, healthier and smarter ways to live. Sign up for our newsletter and follow us on Facebook, Twitter and Instagram.