As a low-cost, lean protein, ground turkey easily earns its spot on our weekly grocery list. The only problem is figuring how to cook it. With the right seasoning and prep, it makes for a meal to remember, but because it's so lean and mild, ground turkey has a reputation for being dry and tasteless. The good news is that there are a bunch of easy ways to ensure ground turkey stays juicy and flavorful, plus that mildness means it's actually incredibly versatile. To help you make the most of this staple ingredient, we asked some of our favorite food pros, including Giada De Laurentiis, Kevin Curry, Kelly Senyei, Serena Wolf, Alex Snodgrass, and Julia Turshen to share their best recipes, as well as their expert tips for cooking ground turkey. So, stock your fridge and get cooking — the days of bland and boring turkey are behind you!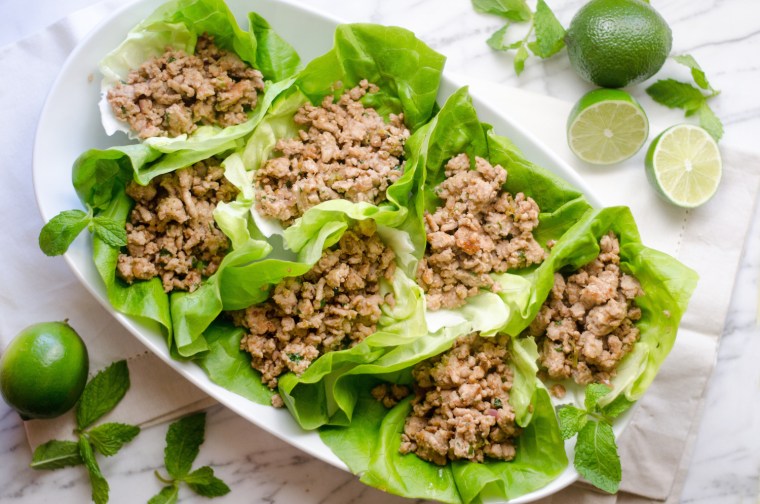 These lettuce wraps are "light, bright and packed with flavor, which is so often lacking in some ground turkey recipes," says TV personality, cookbook author and restaurateur Giada De Laurentiis. Larb, a minced meat salad from Southeast Asia, features bold ingredients like fish sauce, chiles, and fresh herbs, so it's a great match for lean and mild ground turkey. De Laurentiis' wraps also come together in no time. "I love them as a quick weeknight dinner," she says.
"This chili is so hearty and satisfying, no one will even realize it's made with ground turkey," insists De Laurentiis. Beef may be more traditional, but savvy cooks know you can lighten up this classic stew with ground turkey. De Laurentiis uses dark meat for better taste and texture, while warming spices like chili powder, cumin, cinnamon and cloves lend wonderfully deep flavor.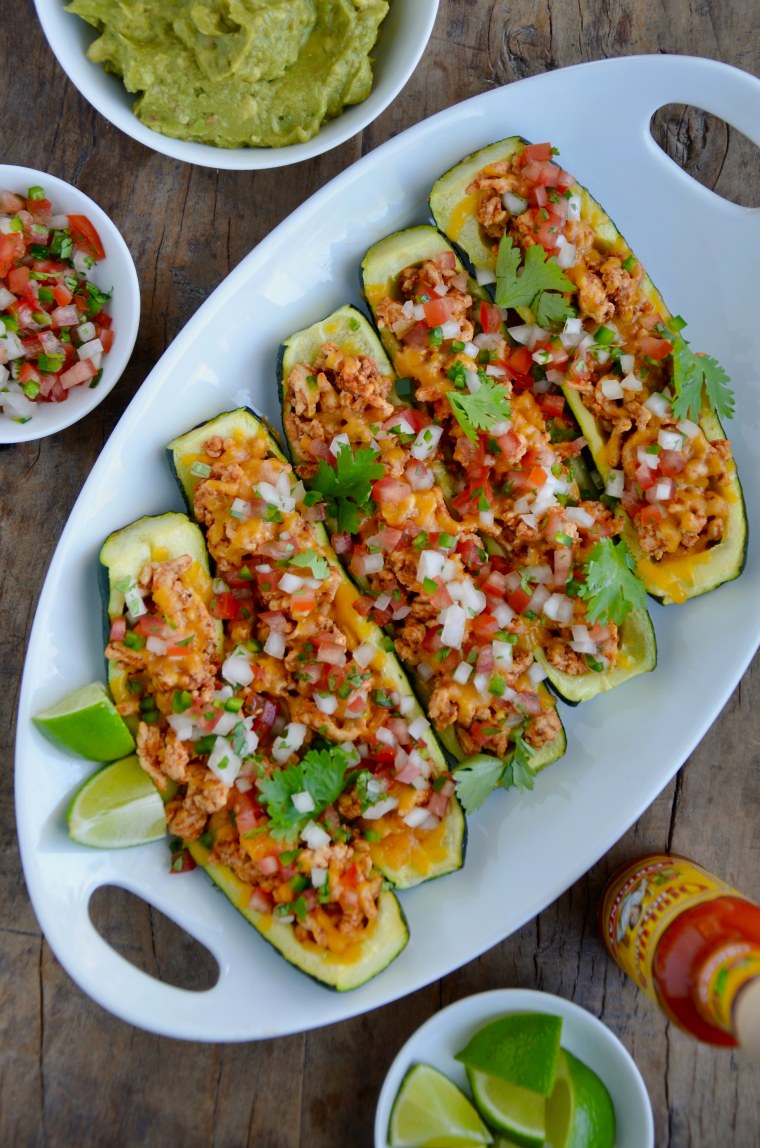 For her taco-inspired zucchini boats, Just a Taste blogger Kelly Senyei says you can use light or dark turkey meat. "Stirring in a few tablespoons of tomato paste while browning the ground turkey is my secret to ensuring the meat stays moist," she explains. "The caramelization of the tomato paste with the taco seasonings and olive oil also leads to big flavor without a lot of added fat." The other trick to this recipe is roasting the zucchini boats prior to filling, which makes them "fork-tender and very easy to slice into, especially when topped off with cheese, guac and salsa."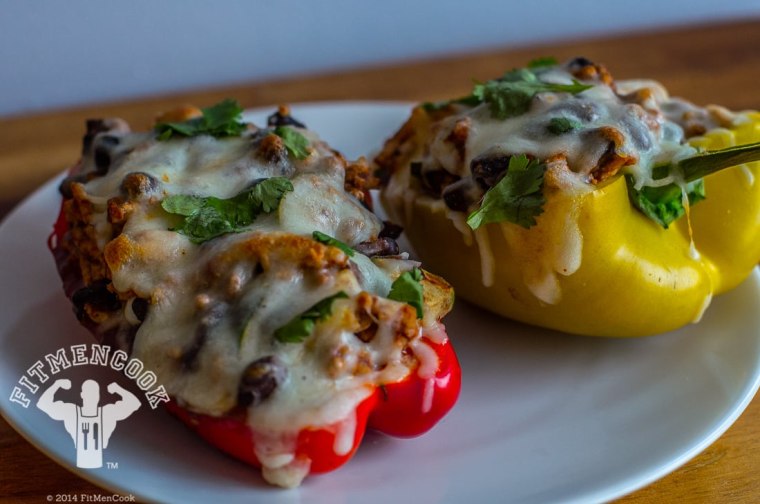 "Ground turkey can sometimes be seen as 'boring,' so it's helpful to get creative," says fitness influencer and "Fit Men Cook" author Kevin Curry. For this simple, weeknight-friendly dish, Curry combines lean yet filling turkey with bell pepper, tomato, black beans and mozzarella, plus garlic and Italian seasoning. "There are a lot of contrasting textures at play, and you'll love the way the somewhat bitter zucchini and the sweet bell pepper contrast one another, while the mozzarella pulls everything together."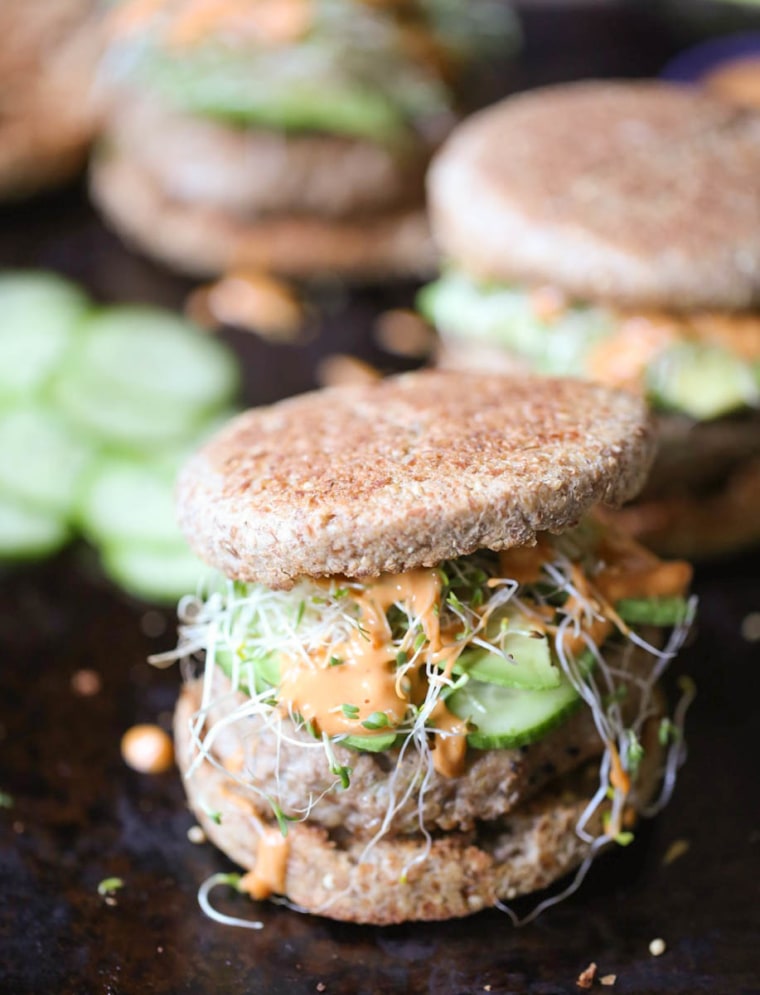 Serena Wolf, the blogger behind Domesticate Me and author of "The Dude Diet Dinnertime: 125 Clean(ish) Recipes for Weeknight Winners and Fancypants Dinners" uses lean ground turkey for these Asian-inspired burgers. Soy sauce, garlic, scallions, fresh ginger and black pepper give them "epic savory flair with a kick of heat," says Wolf. Instead of tasteless breadcrumbs, Wolf uses quinoa, which acts as a binder, while also keeping the burgers moist and adding a boost of nutrition. Served on toasted English muffins and layered with crunchy cucumber, creamy avocado, a pile of sprouts and plenty of coconut-peanut sauce, these burgers are "a highly textured explosion of savory, sweet, and spicy flavors!"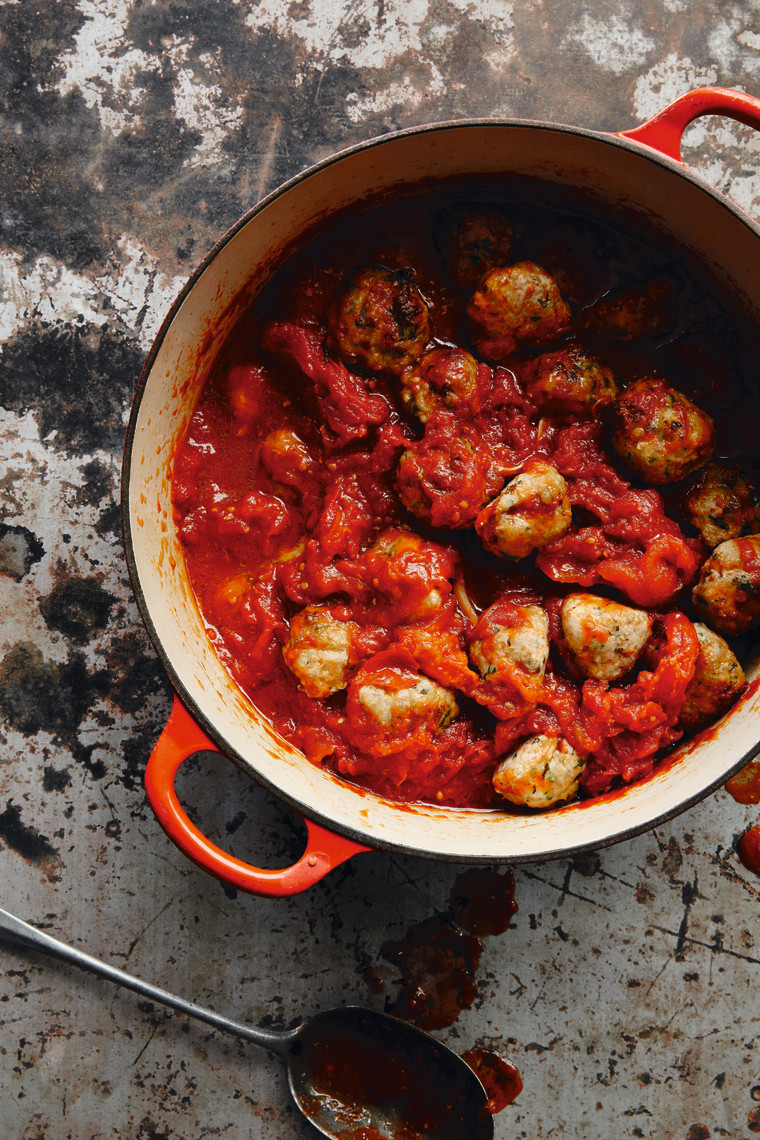 For these light and tender meatballs, "Small Victories" and "Now & Again" author Julia Turshen also forgoes the usual breadcrumbs. "Adding ricotta cheese rather than breadcrumbs and eggs gives these meatballs tons of moisture and makes them nearly impossible to mess up," says Turshen. "Dark meat has more fat, which means it has more moisture and flavor," but "these can be made successfully with ground turkey breast or really any type of ground meat." Another thing that makes these meatballs so foolproof is that they are baked rather than fried. "There's no flipping them and cooking in batches," explains Turshen. "It's also easier to clean up — no splattered stove — and a bit healthier, too."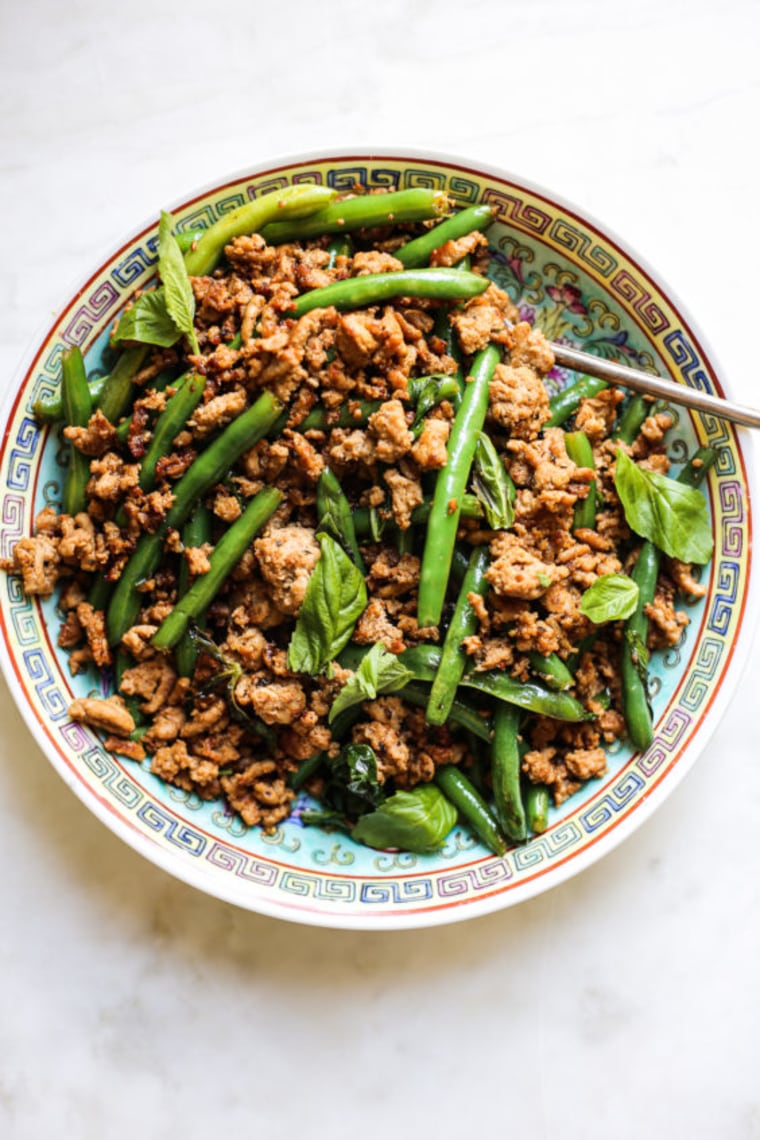 "Ground turkey can be bland and dry, but this dish really amps up the flavor, so that you can actually enjoy ground turkey," says Alex Snodgrass, the blogger behind The Defined Dish and author of the upcoming cookbook "The Defined Dish: Whole30 Endorsed, Healthy and Wholesome Weeknight Recipes". Stir fries often require a seriously stocked pantry, but Snodgrass uses Sriracha, coconut aminos and basil to maximize taste with minimal ingredients. It's a "trio that really packs a punch," she says. If you want to make the dish a bit heartier, Snodgrass recommends serving it over rice or cauliflower rice.
MORE RECIPE IDEAS
Want more tips like these? NBC News BETTER is obsessed with finding easier, healthier and smarter ways to live. Sign up for our newsletter and follow us on Facebook, Twitter and Instagram.